Susan Fenton, PhD, RHIA, FAHIMA
Associate Dean for Academic Affairs and Assistant Professor
Principal Investigator for the Gulf Coast Regional Extension Center
Direct: 713.500.3591
Email: SBMIAcademics@uth.tmc.edu
Susan Fenton, PhD, RHIA, FAHIMA, joined UT Health School of Biomedical Informatics (SBMI) on June 1, 2013 as an assistant professor of biomedical informatics. She came to SBMI from Texas State University in San Marcos, where she was an assistant professor and co-director of the Institute for Health Information Technology. In August 2014, Dr. Fenton transitioned into the role of associate dean for academic affairs, taking over the management responsibilities for the Office of Academic Affairs and helping the school acquire health informatics and information management education accreditation from CAHIIM for the applied health informatics program.

Dr. Fenton's research interests include workforce development, data management, ICD-10 implementation and health care associated infections. Her interest in workforce development was limited to health IT professionals, but she sees a huge need to develop new methods for healthcare professionals to learn how to use information technology effectively. Her work with the ICD-10 is limited because her research is focused on various impacts related to its implementation, which will no longer be relevant in a few years after implementation is complete. As for health care associated infections, Dr. Fenton has a new project working with an industrial engineer who identifies failure points that result in HAIs. After the failure points are identified, they will determine the impact of the failure points on EHRs and documentation.
Jiajie Zhang, PhD
Dean/Past Principal Investigator
Direct: 713.500.3922
Email: jiajie.zhang@uth.tmc.edu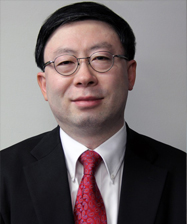 Jiajie Zhang, PhD, is the dean and Dr. Doris L. Ross Professor at UTHealth School of Biomedical Informatics (SBMI). He serves as director of the National Center for Cognitive Informatics and Decision Making in Healthcare, for which he is principal investigator of the Strategic Health IT Advanced Research Projects Program's patient-centered cognitive support initiative. Zhang has spent the past two decades conducting research in biomedical informatics, cognitive science, human-centered computing, decision making and information visualization. He has authored more than 120 journal articles, book chapters, and peer-reviewed proceedings papers. As an educator, he has taught courses in human-computer interaction, electronic health record usability, information visualization and technology-mediated social dynamics.
LaSonya Knowles, MS
Administrative Director
Direct: 713.500.3658
Email: Lasonya.D.Knowles@uth.tmc.edu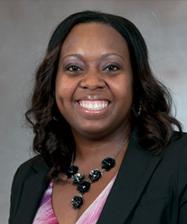 LaSonya Knowles is the Clinical Informatics Consulting Manager for the Gulf Coast Regional Extension Center (GCREC). In this position, she manages the consulting team for the gulf coast region. She holds a Masters of Science in Health Informatics from the University of Texas Health Science Center Houston and a Bachelors of Business Administration in Information Systems from Prairie View A&M University. Prior to joining the GCREC, LaSonya worked for MD Anderson Cancer Center for 10 years. She has experience in various areas of information technology, informatics and project management in the healthcare industry and brings 18 years of experience to the Regional Extension Center.