About Meaningful Use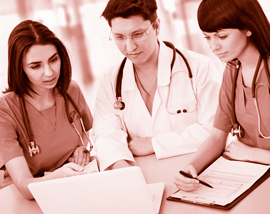 At the GCREC, we pride ourselves on our knowledge of everything Meaningful Use.
Our consultants are backed by years of experience and training. We know that providers are too busy seeing patients and saving lives to spend so much of their time learning the intricacies involved in the EHR Incentive Programs. We are here to make sure providers have all the help and knowledge they need in order to successfully meet Meaningful Use and receive their Incentive Payments from CMS and Medicaid. A recently released study by the US Government Accountability Office (GAO) states that, "providers who partner with RECs are twice as likely to receive Medicare EHR Incentive Payments as those who don't."
In the first two years of the EHR Incentive Program, the GCREC has assisted with the achievement of more than 900 successful attestations of providers, FQHCs and hospitals.