The John P. Glaser Health Informatics Society 2016 Recipient
Ivo D. Nelson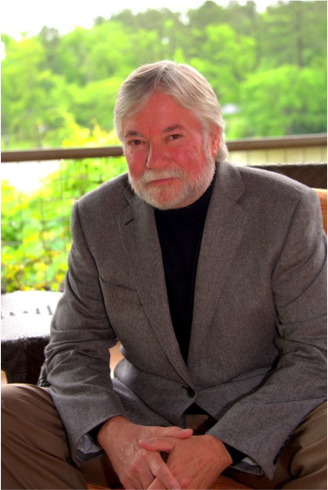 In January of 2016, The John P. Glaser Health Informatics Society was established by The University of Texas Health Science Center at Houston (UTHealth) School of Biomedical Informatics (SBMI) in recognition of the expertise and leadership of John P. Glaser, PhD, who is a universally recognized thought leader in the field of health informatics.
The John P. Glaser Health Informatics Society was created to recognize innovators in the field of health informatics and provide education, collaboration, and networking opportunities for the broader community of health informatics professionals, clinicians, and students.
On April 19, 2016, celebrated health information technology (health IT) icon, Ivo Nelson, was named the first recipient of the John P. Glaser Health Informatics Innovator Award. The John P. Glaser Health Informatics Society will be formally launched on October 4, 2016, when Nelson is inducted into the Society by Dr. John P. Glaser; SBMI dean, Dr. Jiajie Zhang; and SBMI associate dean for applied informatics, Dr. Robert Murphy. The inaugural event will include a lecture by Ivo Nelson, followed by a reception in his honor. A detailed event announcement will be disseminated in June.
"Ivo Nelson has been a mover-and-shaker in health IT for a good many years—and, throughout, he has been a powerful, transformative influence," observed Dr. Glaser.
Dean Zhang continued, "Ivo is an exemplar within our field, and we are delighted to honor him with SBMI's first John P. Glaser Health Informatics Innovator Award."
"Nelson's pioneering achievements in applied informatics, including his deft strategic efforts as a serial entrepreneur, are an inspiration to all of us," concluded associate dean Murphy.
Ivo Nelson began his career in healthcare at Perot Systems, and was an early proponent of clinical transformation through technology. The idea that healthcare systems could utilize technology to improve patient care and outcomes led to the formation of Healthlink Corporation in 1992, which grew to become the largest privately held, provider-focused, healthcare technology consulting firm in the world by 2005, when it was acquired by IBM.
In 2009, Nelson co-founded Encore Health Resources to assist healthcare organizations in mining business intelligence accrued after decades of process and technology improvements. Since it's founding, Encore was one of the fastest-growing health IT services companies in the industry, and it has been named one of Modern Healthcare's "Best Places to Work in Healthcare" five years in a row. Encore was acquired by Quintiles in 2014.
Nelson is presently Chairman and CEO of Next Wave Health, an investment firm that facilitates success among start-ups and early stage companies by providing a comprehensive package of experience, tools, IP, relationships, and financial support that translates to long-term success. He now has three companies in his portfolio. Next Wave Connect is a virtual ecosystem of communities focused on current topics and challenges specific to the healthcare industry; it enables meaningful collaboration among executives, care providers, associations, and solution companies, thereby driving industry change and transformation. Global Healthcare Alliance is a value-based reimbursement software and services company and Next Wave Advisors is a high-end boutique advisory firm. Over the past two years, Ivo has worked with MedSynergies, HealthPost, Encore, and Health Care Dataworks, all of which had successful exits from the market.
Among many honors and achievements, Ivo Nelson was named to the HIMSS "50 in 50" list, which recognizes the top 50 contributors to the healthcare IT industry in the past 50 years. He also received a Lifetime Achievement Award from CHIME, the HIMSS Leadership Award, and the prestigious Ernst & Young Entrepreneur of the Year Award.