UT researchers awarded $979,120 grant to expand personalized cancer care
Published December 17, 2013 by Rob Cahill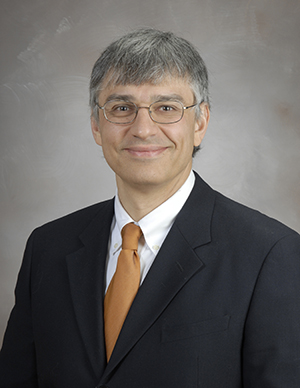 HOUSTON – (Dec. 17, 2013) – Researchers at two University of Texas health institutions in Houston have been awarded a $979,120 grant from the National Institutes of Health to make it easier for physicians to personalize their patients' cancer care.
While there is a flood of new information on how to attack malignant growths at the molecular level, it can be difficult for doctors to incorporate this ever-changing material in their treatment plans.
"The challenge is to gather and organize this information and present it to physicians in a way that is actionable," said Elmer Bernstam, M.D., the study's co-principal investigator and professor and associate dean of research at The University of Texas Health Science Center at Houston (UTHealth) School of Biomedical Informatics.
With that in mind, Bernstam and his collaborators at The University of Texas MD Anderson Cancer Center are working to put this molecular information in an easy-to-access information system.
For example, doctors would be able to use these data to determine how a patient might respond to different treatments, which could increase the efficacy of treatments and reduce side effects.
Patients seeking targeted cancer therapy often go to specialty centers that have both the facilities and the expertise to interpret these complex data. One such center is The MD Anderson Sheikh Khalifa bin Zayed Al Nahyan Institute for Personalized Cancer Therapy.
"Rather than have a few doctors who can interpret this information, it would be better to have tens of thousands who can act on this information," said Bernstam, who also has an appointment at UTHealth Medical School.
"We've reached a point where we're now able to examine the genetic drivers of cancer at a much deeper level," said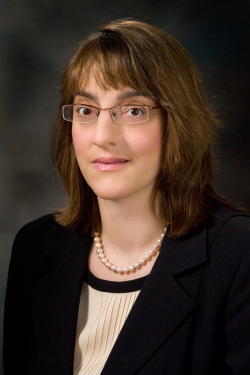 Funda Meric-Bernstam, M.D., co-principal investigator, chair of the Department of Investigational Cancer Therapeutics at MD Anderson and medical director of the Khalifa Institute for Personalized Cancer Therapy. "This grant will allow us to focus on interpreting the multitude of complex genetic changes that occur in cancer cells into actionable insights that will improve patient care."
Meric-Bernstam is a professor in the Department of Surgical Oncology and holder of the Nellie B. Connally Chair in Breast Cancer Research at MD Anderson.
Once researchers develop a way to sort this information, a clinical trial will be conducted to gauge the effectiveness of the information system, which will be done by comparing treatment plans devised with the aid of the new information system and treatment plans devised via conventional means.
Cancer is the second most common cause of death in the United States and is expected to claim almost 600,000 lives this year.
Other grant collaborators include MD Anderson assistant professor Ken Chen, Ph.D., and UTHealth School of Biomedical Informatics associate professors Trevor Cohen, MBChB., Ph.D., and Hua Xu, Ph.D. Xu is the holder of the Robert H. Graham Professorship in Entrepreneurial Biomedical Informatics and Bioengineering.
Bernstam, Meric-Bernstam, Chen and Xu are also on the faculty of The University of Texas Graduate School of Biomedical Sciences at Houston.
Added Bernstam, "The goal of this research is to develop the best and most effective practices for bringing the new genomic technologies and analytic tools into the everyday practice of oncology."
The grant is from the NIH National Cancer Institute (U01 CA180964-01).