SBMI is preparing caregivers for opportunities in health informatics
Published August 08, 2013 by Rob Cahill
HOUSTON – (Aug. 8, 2013) – A myriad of clinicians and administrative workers are going to graduate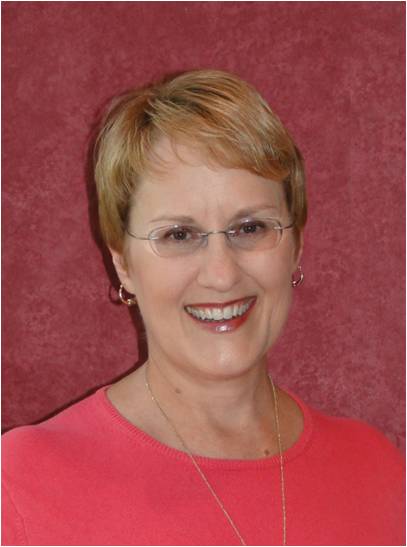 school to get the education and training needed to fill the thousands of positions for health information technology workers in the Lone Star State.
In the Texas Medical Center, pediatrician Gwendolyn E. Brobbey, M.D., M.P.H., and registered nurse Ruth Ungerer, B.S.N., are enrolled in The University of Texas School of Biomedical Informatics at Houston, part of The University of Texas Health Science Center at Houston (UTHealth).
They are pursuing a Master of Science in Health Informatics with a focus in applied health informatics and are scheduled to graduate in August.
"Health information technology as an industry has been growing at double-digit rates for the past several years. Accompanying the rapid adoption of information technology in health care is the exponential growth of genomic, clinical and health data, which are essential for increasing the quality, efficiency and safety of patient care and for making new biomedical discoveries. Texas needs thousands of well-trained, new health information technology professionals today," said Jiajie Zhang, Ph.D.,dean and holder of the Doris L. Ross Professorship at the UTHealth School of Biomedical Informatics.
UTHealth operates the only free standing school of biomedical informatics in the nation and the school is giving salespeople, dentists, security analysts, pharmacists, attorneys, programmers and others the knowledge and skills to help facilitate the switch from paper to electronic health records, which advocates anticipate will lead to increased quality of care and lower costs.
Brobbey is pursuing a position in clinical informatics, which involves the application of health information technology to clinical situations. "I could see myself training other doctors in electronic health records," said Brobbey, who currently serves as a substitute doctor for physicians taking time away from their practices. She also hopes to work with information technology professionals as a physician with a 'trained eye' when using electronic health records for patient care and patient quality.
Brobbey said the benefits of electronic health records for doctors include clinical decision support such as e-alerts and e-prescribing. These features and functions can help clinicians avoid or minimize the chance of adverse drug interactions.
The benefits for patients might include the ability to manage their chronic diseases through interactions with their health care providers using a patient access portal, she said. Imagine a scenario in which a person with Type 2 diabetes monitors his or her blood glucose at home and transmits results to a health care provider. This would allow the provider to access the patient's results, which show how well the patient is managing blood sugar levels.
Ungerer enrolled in the applied master's program shortly after completing the RN to BSN/MSN program at the UTHealth School of Nursing. "It seemed like a great opportunity to be a part of this quickly evolving field," Ungerer said. "Nothing happens in health care without information."
As for her career plans, Ungerer said, "I am definitely open to the possibilities that present themselves but my personal area of interest is Medicare fraud and abuse prevention. I am also interested in promoting the safety aspects of electronic health records. This field needs standardized regulations that are industry wide."
Research suggests that Texas will need an additional 10,000 health information technology workers by the end of the year but at least one researcher says the state is far from reaching its goal. Another report suggests that health informatics jobs are expected to grow by 36 percent over the next four years.
Susan Fenton, Ph.D., assistant professor at the UTHealth School of Biomedical Informatics, said, "Caregivers are going to have to deal with electronic health records. It is not a question of if but when. There is a tsunami of information out there. You can ride the wave or wipe out. "
The opportunities in this field include clinical application specialists, clinical decision support analysts and electronic health information specialists. Other jobs include health information supervisors and managers, auditors and compliance review staff and clinical documentation and improvement specialists.
Fenton said graduate education in health information technology can position health care workers with degrees for opportunities within their organizations as well as those outside their places of employment.
According to a Health Information Management and Systems Society 2012 Salary Survey, the median annual base pay for health care information technology staffers was $83,000 last year, Fenton said.
Fenton said the Master of Science in Health Informatics with a focus in applied health informatics is a 36 hour program.
For more information on the graduate program, contact Juliana Brixey, Ph.D., M.P.H, R.N., director of the Applied Health Informatics program at the UTHealth School of Biomedical Informatics, at 713-500-3643.