Volume 6, Issue 9
April 25, 2016
SBMI to Host Connect 2016 on May 2

Join us on May 2 for Connect 2016 where current students will present their spring research projects. SBMI's annual alumni panel will take place during the event as well and will include three SBMI graduates: Chance Coble, M.S. (Blacklight Solutions), Benita Harris, M.S. (University of Texas MD Anderson Cancer Center) and Curtis Kennedy, M.D., M.S. (Texas Children's Hospital).
For more information, visit our Connect 2016 website.
SBMI Gives Kudos to Alumni and Students
Several members of the SBMI Community have earned honors recently and we want to acknowledge them.
SBMI Ph.D. student Zhiguo "Stanley" Yu will spend the summer participating in the National Library of Medicine's medical informatics training program. He will complete research during his training that complements his current research objectives. Olivier Bodenreider, M.D., Ph.D. will be his preceptor during the program. All master's and doctoral students are eligible to apply for this training program. Details on how to apply can be found here.
Isela De la Cerda, a dual degree M.S. & M.P.H. student, was recently awarded a summer internship at The University of Texas MD Anderson Cancer Center's Institute for Cancer Care Innovation. She will spend the summer working with the institute full-time and focusing on value-based healthcare initiatives in cancer care delivery.
SBMI has three students and one "soon to be" alumna who were invited to present posters at the Texas Regional HIMSS Conference: Sumana Goddu, Ky Nguyen, Adetomiwa Oguntuga and Regina Wysocki. The conference will be at the Westin Galleria May 12 and 13.
If any SBMI alumni or current students want to announce a recent professional accomplishment in a future Academic Update, please share the details with Chelsea Overstreet via email at Chelsea.E.Overstreet@uth.tmc.edu.
AMIA 2016 Student Design Challenge Submissions

AMIA is inviting students to participate in the 4th Annual Student Design Challenge (SDC). This year's theme is "Engaging Providers and Patients in Precision Medicine" and submissions should focus on new and innovative ways to enable delivery of personalized healthcare.
Here is the SDC submission timeline:
June 30, 11:59 p.m. EDT – Proposal submission deadline
Aug. 15 – Notifications to authors
Sept. 1 – Final accepted revision submission deadline
For more information, send an email to studentdesignchallenge@amia.org.
SBMI Becomes a HIMSS Approved Education Partner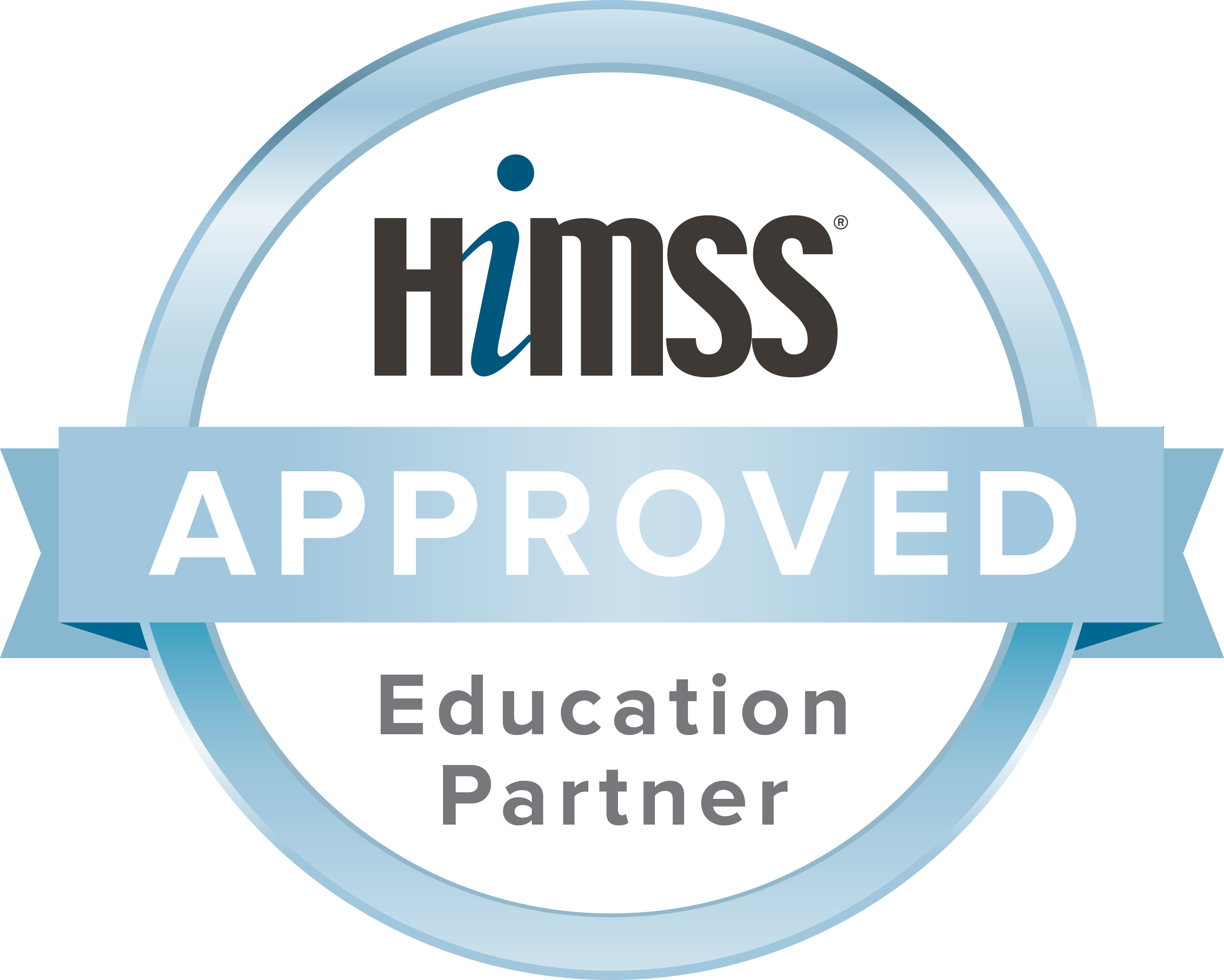 As a result of meeting HIMSS's rigorous standards for quality health IT education, SBMI has been named a HIMSS Approved Education Partner (AEP).
As an AEP, SBMI joins an exclusive group of organizations authorized to offer HIMSS-approved healthcare and health information technology education and training programs that prepare candidates for advanced knowledge in health IT and healthcare. In addition, the school's curriculum serves as a solid foundation to prepare students for completing the CAHIMS or CPHIMS exam.
"HIMSS is pleased to welcome UTHealth's School of Biomedical Informatics as an Approved Education Partner. By earning this designation, the program has demonstrated that their educational development activities meet the rigorous standards for quality as identified by HIMSS. With the AEP designation, SBMI establishes itself apart from others", says JoAnn W. Klinedinst, vice president, professional development, HIMSS.
For more information the HIMSS AEP program, visit the program website.
SBMI Welcomes New Faculty Member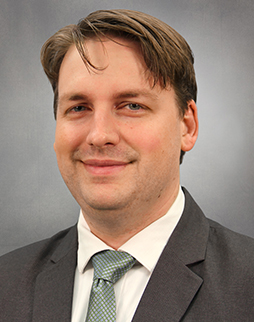 Join our school in welcoming Kirk Roberts, Ph.D., who joined SBMI on April 16 as an assistant professor. Prior to coming to SBMI, he spent the past three years working as a postdoctoral fellow at the National Library of Medicine (NLM).

He earned a bachelor's degree in computer science and two minors in public policy and IT management in 2005 from the Georgia Institute of Technology (Georgia Tech). He also earned two additional degrees in computer science: a masters in 2009 and doctorate in 2013, both from the University of Texas at Dallas.
His research interests focus on the many applications of natural language processing (NLP) including clinical/biomedical information extraction (IE), spatial IE, as well as question answering and information retrieval. He is the lead organizer of the TREC Clinical Decision Support track and the recipient of an NLM Career Development Award (K99/R00). He is a member of the Association for Computation Linguistics (ACL), the Association for Computing Machinery (ACM), and the American Medical Informatics Association (AMIA).
Poster Abstract Submissions Being Accepted


The Medical World Americas Conference and Expo will be in Houston May 18 to 20 at the George R. Brown Convention Center. SBMI students are invited to submit their research from the fall 2015 or spring 2016 SBMI poster sessions for consideration.
Poster abstract submissions are due by Friday, April 29 and they should be submitted to POSTER@medicalworldamericas.com. Students who are invited to present will be notified by May 8.
Upcoming SBMI Recruiting Events

Several SBMI faculty and staff members will be traveling in the coming months to visit universities and attend conventions to promote our degree programs. We invite any prospective students or alumni in the area to visit us during these events.



Save the Date

Apr. 27
Murthy Devarakonda
Watson Cognitive Computing – Rethinking the Patient Record
SBMI Research Seminar at UCT 1414, 12 p.m.
May 2
SBMI Connect 2016 (Student Poster Session & Alumni Panel)
Fayez S. Sarofim Research Building (IMM) Atrium
1825 Pressler Street Houston, TX 77030, 4:30 p.m.
May 5
SBMI Commencement Ceremony
TMC|X
2450 Holcombe Boulevard Houston, TX 77021, 4 p.m.
Important Dates

| | |
| --- | --- |
| Apr. 29 | Last class day for spring 2016 |
| Apr. 29 | Ph.D. - Last day to defend proposal |
| Apr. 29 | Student-completed work to faculty for incomplete grades from fall 2015 semester |
| May 2 - 6 | Final Exams & Evaluations |
| May 6 | Electronic copy of state of the science/capstone or dissertations due to the Office of Academic Affairs |
| May 30 | Memorial Day - University is closed |