Volume 4, Issue 1 August 30, 2013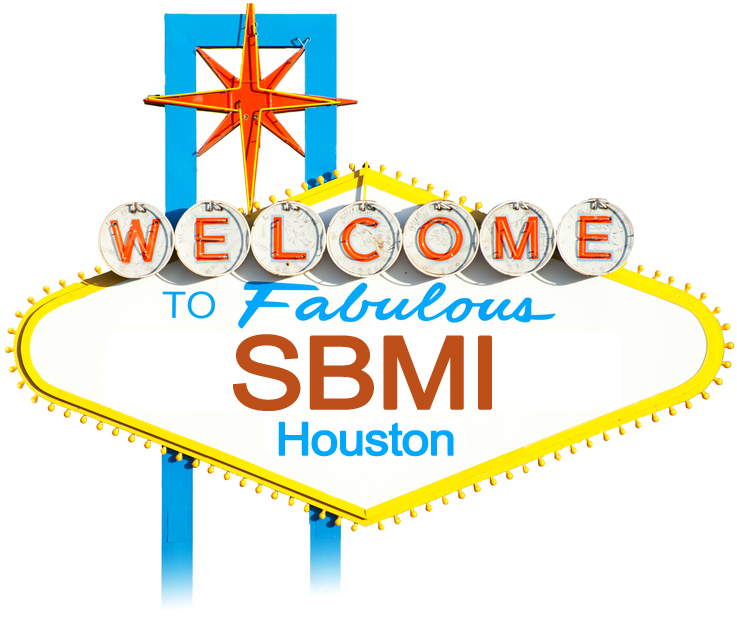 Welcome, SBMI Students!
The Office of Academic Affairs is happy to welcome all new and returning students to SBMI! Students, you are encouraged to utilize the school website and social media sites to stay informed about the school, academic program requirements, industry trends and more. Here are a few suggestions on how to stay in the loop:
The Office of Academic Affairs staff can help you with any questions or concerns regarding your studies. Visit the Academic Affairs staff in UCT Suite 650, call them at 713.500.3591 or email them at SBMIAcademics@uth.tmc.edu. Good luck on your educational endeavors at SBMI this year!
KLAS Educational Partnership Agreement
Students and faculty gain access to health IT vendor performance data
SBMI now has an educational partner agreement with KLAS Research, a company that strives to improve health care technology delivery by accurately, honestly and impartially measuring vendor performance and sharing the performance data with health care providers so they can make informed technology decisions.
Students and faculty will have access to the KLAS performance database, which displays real-time performance ratings for all of the markets, vendors and products that KLAS monitors. Students and faculty can email Jaime Hargrave to receive instructions on how to gain access to the database.

This initiative began with SGO Vice President Medhi Rais who said, "I presented this tool to the school in hopes that students could get a feel for market segments, vendors, products and services in the informatics marketplace. Understanding what is offered in the market gives students some footing in what we are doing today and where we are heading. I do believe students will be empowered with this information, which will translate into more meaningful, timely research."
Distance Education Services and Support
The distance education team provides a range of services to SBMI faculty and students, including course design and development, web and graphic design and learning technologies support. SBMI faculty have access to web conferencing and synchronous online teaching tools such as Adobe Connect and the Moodle Virtual Classroom Plugin: WizIQ, which can be used to record lectures, hold virtual meetings or lectures and connect with students, among other things. These tools are especially helpful in hybrid courses because faculty members can simultaneously interact with students who take the course in person or at a distance.
Virtual learning environments like Second Life and AvayaLive are available for students to simulate clinical workflow, meet virtually with faculty and fellow students and use electronic health records like PracticeFusion and OpenEMR and Cerner's Academic Education Solution.
Students and faculty are encouraged to contact the team at de@uth.tmc.edu when distance education and instructional technology support is needed (e.g. class recording) or to provide comments and suggestions that may improve instructional and educational experiences at SBMI.
Congratulations Summer Graduates!
SBMI alumnus shares his insights with the applied master's graduates
The sixth graduating class of the Master of Science in health informatics applied master's program walked the virtual stage on Thursday, August 15. Fifteen students graduated from the school this summer semester, all of whom graduated from the applied master's program, bringing the total graduates for the recently introduced program to 41 students. The summer graduating class celebrated its accomplishments in a completion ceremony, which is held in a virtual world called Second Life, where the students attend class, present posters and meet for group projects.
The guest speaker for the event was Muhammad Walji, PhD, a 2006 graduate from the SBMI doctoral program and the newly appointed associate dean for technology services and informatics at UTHealth School of Dentistry. Walji discussed his experience at SBMI, the lessons he learned at the school and applied those lessons to today's SBMI graduates. He also spoke about explaining informatics to non-informaticians in a direct way, gave his perspective on the definition of biomedical informatics and emphasized the impact of informatics on health providers, patients and the science of discovery.
| | |
| --- | --- |
| Graduate | Degree Program |
| Anand Allam, MD | Master of Science in health informatics (applied track) |
| Jon Banks | Master of Science in health informatics (applied track) |
| Gwendolyn E. Brobbey, MD, MPH | Master of Science in health informatics (applied track) |
| Jennifer Fox, BSN, RN | Master of Science in health informatics (applied track) |
| Barbara Lee, MD | Master of Science in health informatics (applied track) |
| Shelby Martin, MS, RD | Master of Science in health informatics (applied track) |
| Kaelan Reichgott, MD | Master of Science in health informatics (applied track) |
| Andrew Saldana, BS, M(ASCP)CM | Master of Science in health informatics (applied track) |
| Joshua Schutter | Master of Science in health informatics (applied track) |
| Winston Tavee, MD | Master of Science in health informatics (applied track) |
| Ruth Ungerer, BSN, RN | Master of Science in health informatics (applied track) |
| Charles Van Duyne, MD | Master of Science in health informatics (applied track) |
| Wendy Wacasey | Master of Science in health informatics (applied track) |
| Amanda Wells, PharmD, RPh | Master of Science in health informatics (applied track) |
| Biru Yang, PhD, MPH | Master of Science in health informatics (applied track) |
Summer Poster Session Featuring New Large-Format Posters
SBMI held the summer 2013 poster session on Monday, August 12. Students in the applied health informatics program presented posters the following day in AvayaLive to close out the summer semester. Thirteen student posters were presented at the in-person poster session with many of the posters printed on SBMI's new plotter. This poster session was used as a trial run for a new poster printing service.

Effective fall 2013, all students must print large-format posters for the SBMI fall and spring poster sessions in order to be considered for the Paul C. Boyle Award for Excellence in Research. Students can use the SBMI Media Lab plotter to print the large-format posters, and the school will waive the plotter-printing fee once per semester for each student or student team presenting at poster session. If a poster requires a reprint because of student/team error, the cost of the second poster will be paid by the student/team.
The new policy to print large-format posters reflects professional expectations at industry conferences and symposiums and will prepare students for their future career. This policy also reflects the school's expectations of students to produce quality graduate-level work. Students needing additional posters or other printed materials from the plotter will be charged and can refer to the cost calculator for the estimated cost.
Sjoerd Steunebrink Scholarship Announcement
Congratulations to the four SBMI students who were awarded the Sjoerd Steunebrink Scholarship for the fall 2013 semester! The students were collectively awarded $5,000 in scholarship monies.
Barbara Berkovich, MA
Craig Harrington, MS, LMSW, CPHIMS
Min Jiang, MS
Priscilla Mark, MBA, MPH, MSN, RN, PMP, CCA
To be eligible for the scholarship, students were either recently admitted to or currently enrolled in the doctoral program; additionally, they had to demonstrate a pattern of outstanding academic achievements, as indicated by previous and recent scholarly publications, GRE scores and past grade point average.
Newest SBMI Doctoral Candidate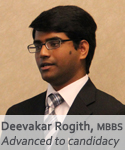 Congratulations to the latest PhD student to advance to candidacy, Deevakar Rogith, MBBS! Rogith's proposal is titled, "Error Management: Analyzing Medication Revisions in Electronic Health Records." SBMI Dean Jiajie Zhang, PhD, is the chair of his advising committee. Best wishes for your continued success in the PhD program, Deevakar!

Health Informatics Careers Skyrocket as ACA Kicks In
SBMI is preparing future health care workers for opportunities in health informatics
SBMI faculty and students were featured on the front page of the TMC News in an article about health informatics jobs and what the school is doing to prepare caregivers to work in the field.

From the article: Research suggests that Texas will need an additional 10,000 health information technology workers by the end of the year, but at least one researcher says the state is far from reaching its goal. Another report suggests that health informatics jobs are expected to grow by 36 percent over the next four years.
Susan Fenton, PhD, assistant professor at the UTHealth School of Biomedical Informatics, said, "Caregivers are going to have to deal with electronic health records. It is not a question of if but when. There is a tsunami of information out there. You can ride the wave or wipe out."
New SBMI Series: Defining Biomedical Informatics
Learn about the field of biomedical informatics through articles and videos
SBMI's Defining Biomedical Informatics series seeks to clarify biomedical and health informatics through the diverse focus areas it's comprised of and the perspectives of dedicated students, researchers and professionals who are shaping and advancing this burgeoning field. What really is biomedical informatics? This question is commonly asked, but biomedical and health informatics is a challenge to describe succinctly—even professionals, students and educators grapple to define this complex field that increasingly impacts patient care, health policy development and scientific discovery.
The Defining Biomedical Informatics series consists of monthly installments that feature an article, a video or both that focus on a distinct area within biomedical informatics. Readers are encouraged to contact Sarah Kelly with any comments, questions, insights or ideas for future segments.
Preston Aycox, PharmD, a pharmacist with over ten years of experience in the field, shares his story in the first part of the series, featuring pharmacy informatics. Currently enrolled at UTHealth School of Biomedical Informatics as a master's student, Aycox explains how informatics is changing pharmacy now and in the future.
Making Sense
Trying to understand the human brain usually leads to more questions. Will computer-based models be able to provide us with the answers?
SBMI professor Hongbin Wang, PhD, was quoted in the HealthLEADER feature: Making Sense, which features researchers who study how the brain supports the mind.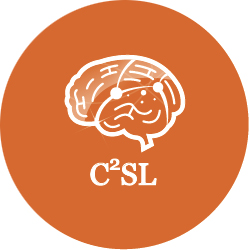 From the article: Even without disease or injury, thinking routinely goes wrong — or at least veers from what we generally consider to be rational. We're all subject to cognitive biases every day, and there are a host of them. For example, we cherry-pick information that supports our argument (confirmation bias); we unduly base our decisions on the first piece of information we happen to receive (anchoring bias and the order effect); we underestimate how long it will take to complete a task (planning fallacy); and we stereotype people — one of the oldest and ugliest errors.
Understanding these biases is central to understanding human thought, says Hongbin Wang, PhD, professor at UTHealth School of Biomedical Informatics. Wang is helping to build a computer-based model of the human brain that will perform the task of sensemaking in the way humans do.

UTHealth SBMI & School of Nursing Become More Collaborative
Assistant professor receives joint appointment to strengthen the bond between the two schools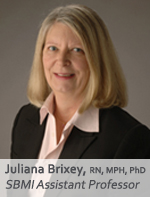 Starting in the fall 2013 semester, Juliana Brixey, PhD, RN, MPH, assistant professor of biomedical informatics, will have a joint appointment at two schools of UTHealth – the School of Biomedical Informatics and the School of Nursing.
"This is a great opportunity for two schools to work together in an innovative way," said Joanne V. Hickey, PhD, RN, professor in the nursing school's Department of Family Health and coordinator of the Doctor of Nursing Practice (DNP) Program. "Dr. Brixey's work is certainly a new addition to how we have students coming together."
New Book: Introduction to Healthcare Informatics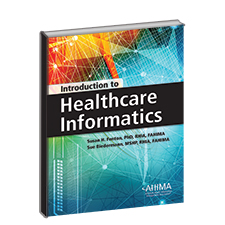 SBMI assistant professor Susan H. Fenton, PhD, RHIA, FAHIMA, has a new book, Introduction to Healthcare Informatics, which is now available online at ahimastore.org. This book provides a comprehensive introduction to key concepts related to health care informatics. Each chapter explores the different aspects of health care informatics, including definitions and theories, databases and information management, technological foundations, legal issues and consumer informatics. The book concludes with an exploration of the future of health care informatics. An instructor manual is available, which includes PowerPoint notes for lectures, case studies and discussion questions as well as syllabuses for bachelor's and master's level classes.
New SBMI Faculty
Cui Tao, PhD, joined the SBMI faculty on July 22, 2013 as an assistant professor of biomedical informatics. She came to SBMI from the Division of Biomedical Statistics and Informatics at Mayo Clinic. Tao's background is in clinical informatics and computer science, and her research interests include ontologies, standard terminologies, semantic web, information extraction and integration as well as applying ontology and semantic web technologies to clinical and translational studies.
Tao is currently involved in federally funded research projects including projects that she's leading. These projects focus on temporal-relation modeling, extraction and reasoning; secondary use of electronic health record data for clinical and translational studies; ontology-based analysis for cancer drug repurposing; vaccine adverse event analysis; and ontology-based personalized decision support systems. Tao is the principal investigator of the Clinical Narrative Temporal Relation Ontology (CNTRO) project, in which she leverages ontology and semantic web technologies to model, extract and infer temporal relations from clinical data. She's also leading the research efforts on common ontology guidelines for semantic representations, which is funded by NIH through the National Center of Biomedical Ontologies. Additionally, she is applying semantic web technologies on normalized electronic data for clinical decision support, which is funded by the Office of the National Coordinator for Health IT through the Strategic Health IT Advanced Research Projects (SHARP) program.
In the coming semesters, Tao will teach an ontology and terminology course. When asked where informatics is headed, Tao said, "I believe the future of biomedical informatics will focus on big data analysis with data standardization and normalization."

SBMI Seminars
All seminars are held from noon to 1 p.m. at the University Center Tower 7000 Fannin Street, room 1414, Houston, TX 77030. Individuals who are unable to attend the seminars in person can watch the seminar live or after the presentation on the school's webcast. Seminar viewers and attendees are encouraged to fill out the seminar survey.
| | | |
| --- | --- | --- |
| Date | Speaker | Topic |
| September 4 | Mark Routbort, MD, PhD | Managing the Information Overload from Clinical Molecular Testing |
| September 11 | Zhongming Zhao, PhD | Personal Genomics and Personalized Medicine: Current Approaches and Challenges |
| September 18 | Deevakar Rogith, MBBS & Rafeek Yusuf, MD | TBA |
| September 25 | Jiajie Zhang, PhD | State of the School Address |
Important Dates
| | |
| --- | --- |
| July 15-August 31 | Online student orientation on Moodle |
| August 24-September 11 | Assessment of late tuition payment fee ($15 late fee) |
| August 26-30 | Late registration (late registration fee assessed) |
| September 2 | Labor Day holiday - university closed |
| September 3 - 11 | Class add/drop period for registered students |
| September 11 | Submit application for fall graduation to Registrar's Office |
| September 11 | Tuition and fee payments should be made to the Bursar's Office |
| September 30 | Second installment payment due |