Volume 5, Issue 1
August 13, 2014
Registration for Fall 2014 is Open Through August 22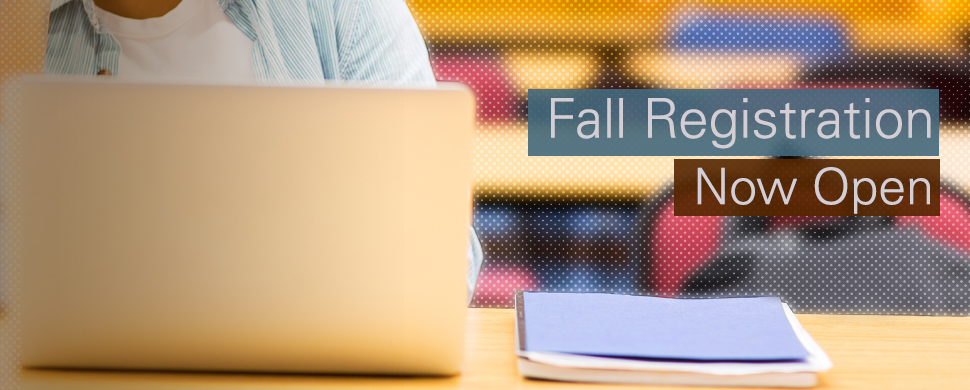 We want to welcome back all returning SBMI students. To all new SBMI students, we are very happy to have you join the SBMI community here at UTHealth.
We would also like to remind all SBMI students that registration for fall 2014 is currently underway and registration takes place in MyUTH. Registration will close on August 22, 2014 at 11:59 PM CST. Late registration will begin on August 25, 2014 and will end on August 29, 2014 at 11:59 PM CST. Once late registration closes, student are no longer permitted to register for courses.

Although late registration is an option, a $25 late registration fee is assessed, so we encourage everyone to register by the regular deadline of August 22, 2014. If you are unsure about the courses you need to enroll in, please schedule an appointment with your SBMI faculty advisor. You can also contact the Office of Academic Affairs at 713.500.3591 or SBMIAcademics@uth.tmc.edu for assistance.
Susan Fenton, Ph.D., is Promoted to SBMI Associate Dean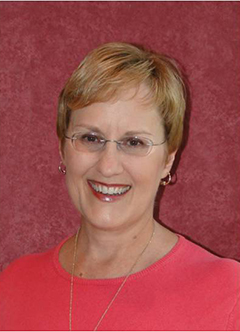 Dr. Susan Fenton, RHIA, FAHIMA, will be promoted from assistant dean of academic affairs to associate dean of academic affairs, effective September 1, 2014. This is Fenton's second promotion since joining SBMI in June of 2013 as an assistant professor.

"Dr. Fenton has been a tremendously valuable asset for the SBMI, and I am pleased to promote her to associate dean based on her outstanding accomplishments and dedication to the school and its mission," said SBMI Dean Jiajie Zhang, Ph.D.

Fenton oversees management of the Office of Academic Affairs, including developing academic programs and curriculum, student recruitment, and promoting SBMI's academic agenda at the local, state, national and international levels.
SBMI Opens Informatics Innovation Lab

The Informatics Innovation (I2) lab recently opened and is located on the 14th floor of the UTHealth University Center Tower. It was conceived in response to an increase in demand for informatics-related assistance from our SMBI research partners and the health industry. The lab allows SBMI faculty, graduate-level students, and nonprofit and corporate sponsors to create cutting-edge technology solutions to informatics-related concerns.
"The informatics field interconnects multiple disciplines like biology, applied mathematics, computer science, bioengineering, and decision theory," said SBMI Associate Dean Susan Fenton, Ph.D., RHIA, FAHIMA. "As a result, there are countless research opportunities that the I2 lab affords our students, faculty, and industry collaborators."

The I2 lab includes a collection of computers equipped with software to foster informatics advancement, a 3D printer to transform design ideas into tangible objects, a SMART Board® to enhance the evaluation of electronic data, and ample desk and seating for interactive collaboration and discovery.
If any graduate-level students are interested in participating in projects at the I2 lab for course credit, or if any organizations want to become a sponsor and have access to the lab's resources, please contact Dr. Susan Fenton.
Informatics Innovation Lab webpage
Distance Education Updates

Detailed information on educational and technology resources for students and faculty is provided on the SBMI website. Please note that faculty members who will need lecture capture support and/or use virtual learning environments such as AvayaLive and Second Life in teaching should send requests in advance to de@uth.tmc.edu.

Regular registration for fall semester is open until August 22, 2014. Web-based courses are being prepared in Moodle and will be made available to students as soon as they are ready.
Students and faculty can contact Distance Education (DE) at de@uth.tmc.edu for any educational technology related questions and support. You can also email DE and provide comments and suggestions to help improve teaching and learning at SBMI.
Two SBMI Ph.D. Candidates Awarded Local HIMSS Scholarship

SMBI Ph.D. candidates, Mehdi Rais, M.D., M.S. and Rafeek Yusuf, MBBS, were each awarded a $2,000 HIMSS Student Scholarship from the HIMSS South Central Texas Chapter (HIMSS-SCT) of the organization recently. Rais and Yusuf were selected by the Chapter Board Members on the basis of their leadership abilities, communication & presentation skills, HIMSS involvement, and scholastic & academic record. Join us in congratulating them.
SBMI Website Adds Practicum Information Page


The SBMI website was redesigned over the summer; making the website more cohesive with other UTHealth schools and more user-friendly for students, faculty, and staff. One key addition to the SBMI website is the practicum information page.

The website provides students with an array of details regarding the practicum including:
The goals and objectives of the practicum program in the SBMI master's degree
Credit hour requirements for practicum enrollment
Clock hour requirements for satisfactory practicum completion
Required forms for practicum students and practicum preceptors
Deliverables that students must provide before, during, and after their practicum
A sample practicum proposal, state-of-the-science document, and capstone report
SBMI students who have completed at least 24 hours in their master's program should begin to prepare for practicum enrollment, if they have not done so already. Please contact the SBMI Practicum Coordinator, Chelsea Overstreet, if you have questions on practicum eligibility or requirements.
Student Assistance Needed for Back-to-School Picture Project

We are asking our SBMI students to pull out and dust off their photo albums for a purpose other than a #ThrowbackThursday social media post. The Office of Public Affairs is looking for photos of our students on their first day of school in either Kindergarten or First Grade. Additionally, a photo of the student on the first day of fall 2014 classes at SBMI will be taken for a side-by-side comparison. The photos will be posted on UTHealth social media channels and the UTHealth Intranet.
This project is only open to students who are on campus on the first day of the fall semester. If any SBMI students want to participate, photos are due by August 22, 2014 and can be sent to Chelsea.E.Overstreet@uth.tmc.edu.
Town Hall Meeting Video

SBMI Associate Dean of Academic Affairs, Dr. Susan Fenton, hosted a town hall meeting on August 4, 2014 to discuss changes in tuition costs, new student fees, the opening of the new Informatics Innovation (I2) lab, and other important SBMI updates. A recording is available on YouTube for anyone interested in reviewing the meeting.
Scholarship Opportunities

Here are scholarship opportunities that SBMI students may be eligible for. Please review all requirements and deadlines thoroughly prior to starting the application process.
AHIMA Foundation Scholarship

SBMI Professor and Associate Dean for Research, Elmer Bernstam, M.D., M.S.E., was recently cited in a Houston Chronicle story. Bernstam detailed the critical role the healthcare consumer plays in the future of electronic health records. The article can be read here.
Lex Frieden, M.A., SBMI faculty member, recently made a sizeable contribution to the George H.W. Bush Presidential Library at Texas A&M University. Frieden donated one of the largest private collections of memorabilia and artifacts related to the history of the disability rights and independent living movement in the United States. The Eagle, a newspaper located in Bryan-College Station, showcased photos of the large donation.
Frieden was also profiled by FOX 26 Houston recently as 2014 marks the 24th anniversary of the Americans with Disabilities Act (ADA) bill being signed by President George H. W. Bush. FOX 26 Houston highlighted Frieden and the instrumental role he played in the creation of the ADA.

Sriram Iyengar, Ph.D., Named UT System Outstanding Teacher Award Recipient


Earlier this month, Iyengar was recognized for his exemplary faculty performance by the UT System as he was named a 2014 Regents' Outstanding Teaching Health Award recipient. Faculty members from the nine academic and six health institutions in the UT System must demonstrate "extraordinary classroom performance and innovation in instruction" to be considered for this, the Board of Regents' highest honor. Iyengar and the other winners each received a $25,000 monetary gift.


Dean Sittig, Ph.D., Delivers Keynote at Health Informatics Society of Australia Conference


Sittig will attend the Health Informatics Society of Australia's 2014 Health Informatics Conference (HIC) in Melbourne this month. HIC is Australia's premier digital health, e-health, and health informatics conference. Sittig will present on the future of patient safety through health IT and facilitate a workshop that highlights the importance of SAFER guides for EHRs as an investment in eSafety.


Hua Xu, Ph.D., is Appointed to the Board of Scientific Counselors


SBMI congratulates Xu on his recent appointment to the Lister Hill National Center for Biomedical Communications Board of Scientific Counselors at the U.S. National Library of Medicine. The appointment started on July 1, 2014 and Xu's first Board of Scientific Counselors (BSC) meeting is September 18 and 19, 2014.


Save the Date

| | |
| --- | --- |
| September 16 | UTHealth's Student InterCouncil is hosting "Salutation 2014" from 5:30 to 7:30 PM in the Denton A. Cooley, M.D. and Ralph C. Cooley, DDS University Life Center. All new and returning UTHealth students are welcome to attend. Please bring your student ID as food, beverages, fun, and free gifts will be on hand. Read here for more information. |
Important Dates

| | |
| --- | --- |
| July 22 - Aug 22 | Online student orientation on Moodle (Orientation participation is required.) |
| July 22 - Aug 22 | Registration is open on MyUTH |
| Aug 22 | Tuition & fee payment due to avoid late fee |
| Aug 22 - Sept 22 | Late tuition payment fees are due |
| Aug 25 | First day of fall classes |
| Aug 25 | Financial aid check release date |
| Aug 25-29 | Late registration (Late fee of $25.00 is assessed.) |
| Sept 1 | Labor Day holiday (University is closed.) |
| Sept 2-10 | Class add/drop for students already registered |
| Oct 17 | Last day to drop courses & receive grade of 'WP' or 'WF' (This may impact GPA.) |