Volume 6, Issue 1
August 27, 2015
Fall 2015 Semester Begins on August 31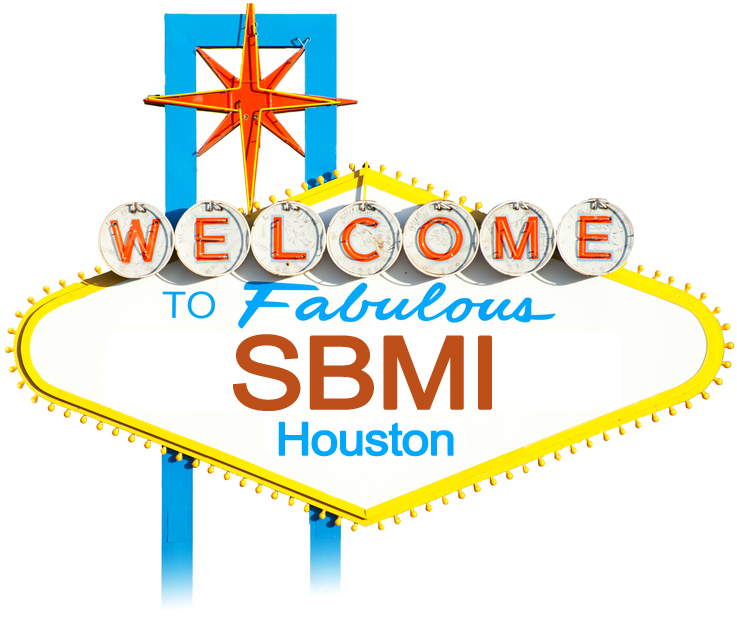 SBMI is embarking upon a new semester and the faculty and staff would like to extend warm greetings to our new students and welcome back our returning students. Here are some important reminders before the new semester starts.
Regular registration for fall 2015 in MyUTH will close on Aug. 28. Please take the time to register for your courses & avoid any late fees.
The MyUTH campus mobile app is available now and it allows students to access their accounts via a mobile device. The app can be downloaded in the Apple Store or the Google Play Store by searching "myUTH campus" to find the app.
For the latest information, career opportunities, blog posts and more, visit SBMI's Social Media page. Follow or "Like" all of our social media accounts for any news or updates.
Remembering Dr. Doris Ross, Ph.D.

The SBMI Community suffered a loss earlier this month as the school's founder and first dean, Doris L. Ross, Ph.D., passed away on Aug. 4 at the age of 89. Ross served UTHealth for 27 years and retired in 2002 with Emeritus status. During her career, Ross served the university in a variety of capacities; as a faculty member, department chair, associate dean, dean pro tempore and lastly as professor and dean.
One of her greatest contributions came in 1997 when Dr. Ross reorganized the School of Allied Health Sciences to focus on health informatics in anticipation of the health information technology revolution. In 2001, the School of Allied Health Sciences became the School of Health Information Sciences and was then changed to the School of Biomedical Informatics in 2010 to reflect the maturity of the new field of biomedical informatics.
Even in retirement, Ross was a great supporter of SBMI. She became a life member of the school's advisory council in April of 2013. Her birthday, April 20, was also adopted as the SBMI birthday in 2013.
Dr. Ross was laid to rest on Aug. 14 during a private memorial service.
SBMI Competitive Scholarship Applications Are Being Accepted

SBMI makes available scholarships for students enrolled in the school as funds become available. We are currently accepting applications for several scholarships to be awarded for the fall 2015 semester.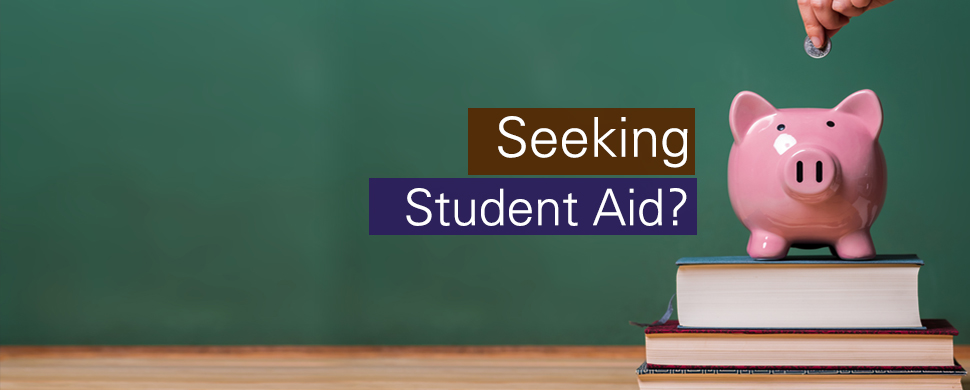 The criteria of eligibility include:
Current enrollment in a graduate degree program at SBMI
Must be in good academic standing
Considerations include:
Pattern of academic achievement
Teaching and mentoring experience
Leadership experience
Community service
Success in overcoming adversity
Previous and recent publications in the discipline (if any)
To apply, please submit a current resume or CV and a one-page essay justifying why you are deserving of a scholarship; the essay should address the considerations listed above. The essay should also be single spaced and in 12pt font. Please submit both documents to SBMIAcademics@uth.tmc.edu by close of business on August 31, 2015.
All submissions must be electronic. Paper submissions will not be accepted. The submitted documents should be in one file, PDF format with the student's name in the filename.
The Scholarship and Awards Committee, composed of SBMI faculty members, recommends the recipients for the scholarships to the Dean. If you have questions or need additional information, email sbmiacademics@uth.tmc.edu or call 713.500.3591.
Important Distance Education Announcements & Reminders for Fall 2015

Fall 2015 course registration runs from July 14 through Aug. 28 as Aug. 31 is the first day of the semester. Please refer to the academic calendar for more important dates.
SBMI is in the process of migrating courses from Moodle to Canvas; our learning management systems. Most fall 2015 courses will be offered in Canvas and a small number will still be taught in Moodle. Course links are provided on the semester schedule page.
Students should check the textbook information on the textbook list page before the semester starts.
Students will be enrolled in a course (Canvas or Moodle) automatically after registering for the course via MyUTH. It may take up 24 hours to see a course show up in your "my Courses" list in Canvas or Moodle. Some classes may not be available until the first day of classes on Aug. 31.
Canvas and Moodle login links are provided below and on the SBMI website under the Current Students Resources page.
Educational Technology pages on the SBMI Website have been updated for fall 2015. Please refer to the pages below for the most up-to-date software and resources available to students and faculty
Course migration from Moodle to Canvas will continue through the end of 2016. The Distance Education team provides training, technical support and course design consultation to faculty and TAs to support this migration process. If you have any questions, please contact us at DE@uth.tmc.edu.
SBMI Associate Dean Awarded ONC Grant

Associate Dean for Academic Affairs & Assistant Professor Susan Fenton, Ph.D. was recently awarded a grant from the Office of National Coordinator for Health Information Technology (ONC).
The ONC's goal is to update health information technology (health IT) training curriculum and train current healthcare workers to more effectively deliver and coordinate patient care. With the grant funds that were awarded to SBMI and six other institutions, the awardees will deliver curriculum and training to providers and their workers so they can improve skills and competencies related to emerging areas, including population health management, care coordination and interoperability, new care delivery and payment models, and value-based and patient-centered care.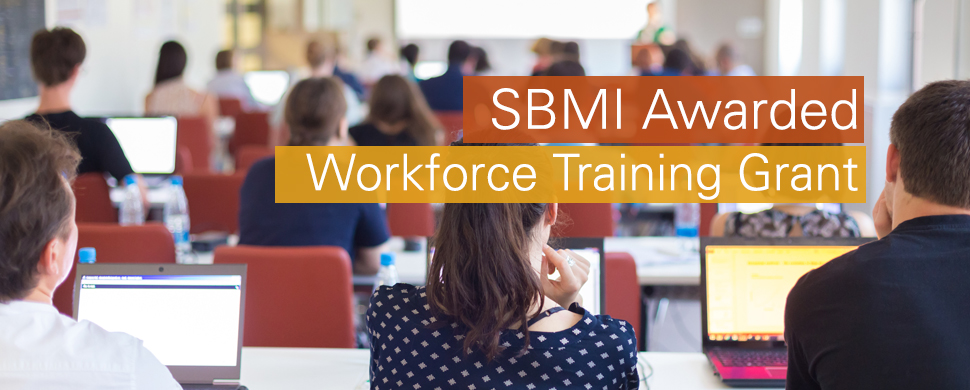 "Our team is looking forward to implementing our plan as we participate in this program," notes Fenton. "Our collaborations with various regional extension centers in Texas and beyond afford us the opportunity to extend our reach and provide new health informatics curriculum and training to thousands of incumbent healthcare workers."
The two-year cooperative agreement program began on June 29 of this year and will conclude on June 28, 2017. As part of the grant, SBMI and the SBMI Gulf Coast Regional Extension Center will partner with the North Texas and CentrEast Regional Extension Centers, the Oklahoma Foundation for Medical Quality, the Louisiana Health Care Quality Forum and the New Mexico Health Information Collaborative to provide updated health IT training throughout this region of the country.
HIMSS Scholarship Opportunities

The HIMSS Foundation is currently accepting applications for several scholarship opportunities. The application criteria takes several factors into consideration; leadership, scholarship, communications and HIMSS participation.
Aug. 28 is the application deadline and late applications will not be accepted. Visit the HIMSS Scholarship website for more information.
Houston Health Department Internship Search

The Houston Health Department is looking to add an epidemiology intern to their team. This intern would be responsible for abstracting patient data from medical charts for the application of the Enhanced Hepatitis C Project and entering the abstracted data into a data collection software system called Maven.
Knowledge of medical terminology and standard medical abbreviations is beneficial as the intern must be able to sufficiently identify the location of specific health information. A qualified candidate must also have knowledge of clinical workflows to locate relevant health information in a medical chart. The ideal candidate is a master's level student who is highly organized, professional and self-directed.
If any students are interested in applying or want more information on the internship program, please email your questions and CV/resume to SBMI alumna Biru Yang at Biru.Yang@HoustonTX.gov.
Upcoming SBMI Recruiting Events

Several SBMI faculty and staff members will be traveling in the coming months to visit universities and attend conventions to promote our degree programs. We invite any prospective students or alumni in the area to visit us during these events.


Lex Frieden, M.A., SBMI professor, traveled to Washington, D.C. recently in celebration of the 25th anniversary of the Americans with Disabilities Act (ADA). Frieden has been featured in several new stories recently that focus on the role he played.


KPRC featured Frieden during its Aug. 9 edition of Houston Newsmakers.
Your Houston News acknowledged Frieden's contributions to disability legislation in an article.

SBMI Professor Dean Sittig, Ph.D. was featured in two different articles recently. A Healthcare IT News article focused on the safety of the ONC's proposed Health IT Safety Center and the other article, from Pulse + IT, detailed how health IT is improving the safety of healthcare.

Save the Date

Sept 1
SBMI Special Seminar
Kun Huang, PhD
Integration of BIG biomedical data in translational bioinformatics
Sept 2
SBMI Research Seminar
Tiffany Champagne
The evolution of health information exchange
Sept 9
SBMI Research Seminar
Sept 16
SBMI Research Seminar
Jeremy Warner
Leveraging new & emerging standards to improve the care of oncology patients
Sept 23
SBMI Research Seminar
Important Dates

| | |
| --- | --- |
| Jul 14 - Aug 28 | MyUTH Registration open for fall semester |
| Aug 28 | Tuition & fee payment due to avoid late fee |
| Aug 29 - Sept 28 | Late fee payment - $15 late fee |
| Aug 31 | First class day for fall 2015 semester |
| Aug 31 | Financial aid check release date |
| Aug 31 - Sept 4 | Late Registration via MyUTH |
| Aug 31 - Sept 16 | Class add/drop via MyUTH for students already registered |
| Sept 7 | Labor Day - university is closed |