Volume 7, Issue 1
August 25, 2016
Fall 2016 Course Registration Closing Soon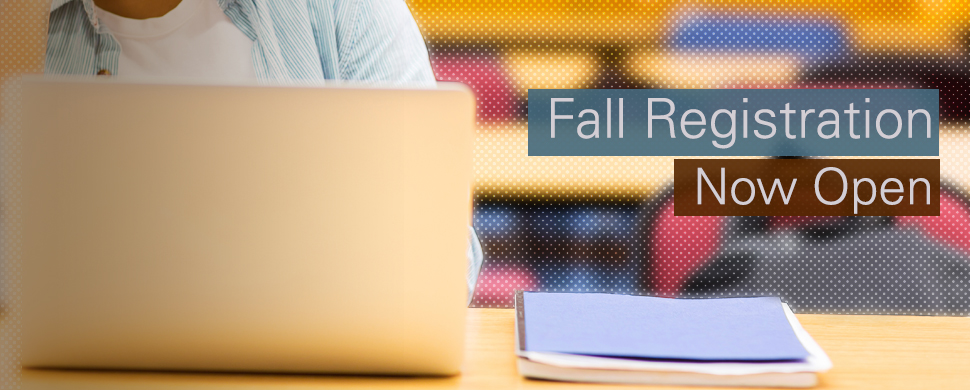 Reminder SBMI Students: Regular registration for fall 2016 closes on Friday, Aug. 26 at 5 p.m. CDT. Late registration will begin on Aug. 29 and run through Sept. 2 and a late fee will also be assessed. Remember to register before that deadline to avoid paying any additional fees.

The semester begins on Monday, August 29 so make sure you register for your courses today.
Important Distance Education Announcements & Reminders for Fall 2016

Aug. 29 is the first day of the fall 2016 semester. Please refer to the academic calendar for more important dates.
All fall semester courses are taught in Canvas. The course schedule is provided on the semester schedule page. Students should check the textbook information on the textbook list page before the semester starts.
Canvas course enrollment is automatic after students register for the course via MyUTH. It may take up 24 hours to see a course show up in your Canvas "Courses" list, if the course is published. Most courses are currently being updated and may not be available until the first day of classes on Aug. 29.
Class attendance will be taken for any student registered for an on-campus course and reported to the Office of Academic Affairs by the end of the semester. A student in an on-campus course missing more than three class meetings and not keeping up with the course assignments may be dropped at the discretion of the instructor.
On-campus attendance is particularly important for students who are required to fulfill their full-time enrollment per state and federal regulations.
At the end of this Fall Semester, our legacy course management system, Moodle, will be taken offline. Courses on the Moodle server will be archived. Any request to access Moodle content after fall 2016 should be directed to Distance Education (DE@uth.tmc.edu).
Educational Technology pages on the SBMI Website have been updated for fall 2016. Please refer to the pages below for the most up-to-date software and resources available to students and faculty.
SBMI Bragging Points

Members of the SBMI Community have recently achieved noteworthy accomplishments and we want to recognize them and applaud their accomplishments.
SBMI Professor Hua Xu, Ph.D. recently earned a Precision Medicine Initiative grant worth $894,367. Xu, who holds the Robert H. Graham Professorship in Entrepreneurial Biomedical Informatics and Bioengineering, will be the subcontractor principal investigator on the grant, which is funded by the National Institutes of Health (NIH). For more information on the award, click here.
Two-time SBMI Alumna Constance Johnson, Ph.D., M.S., R.N., will start a new appointment as Associate Dean for Research and Scholarship at UTHealth's School of Nursing on Oct. 1 of this year. Johnson, who earned her M.S. in 2001 and her Ph.D. in 2003, is also an adjunct associate professor at SBMI. For more information on Johnson's new role, please visit the School of Nursing's newsroom website.
SBMI Alumnus Ashish Joshi, M.D., Ph.D., M.P.H., who earned his Ph.D. in 2012, was recently named the Associate Dean of the CUNY School of Public Health in New York City.
Mary F. McGuire, Ph.D., a 2011 alumna of the SBMI doctoral program, had her work published in a book earlier this month. The book, "Healthcare Analytics: From Data to Knowledge to Healthcare Improvement" was published by Wiley. McGuire contributed chapter two on her research and development of computational Biomedical Analytics that incorporate molecular data to support medical decision-making for personalized cancer care.
Scholarship Opportunities Available to SBMI Students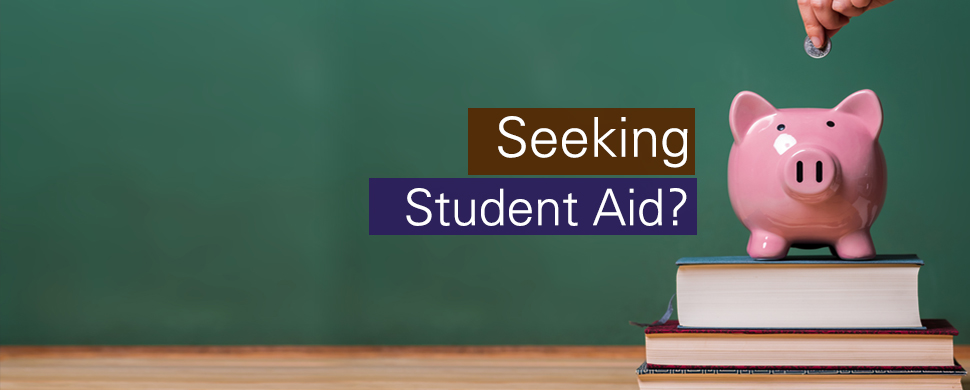 There are several scholarship opportunities currently available that SBMI wants our students to be aware of.
The SBMI Scholarship application deadline is this Friday, August 26, at 5 p.m. CDT. The application is available via Qualtrics and no email submissions will be accepted. Click here for requirements and to submit your application: https://uthtmc.az1.qualtrics.com/jfe5/form/SV_5c1BByerJFDG9Dv
Applications are now being accepted for the HIMSS Foundation Scholarship & the Richard P. Covert, Ph.D., LFHIMSS Scholarship for Management Systems. In order to apply, you must be a HIMSS member in good standing and a student of an accredited healthcare management systems program (masters or Ph.D.). The application closes on Aug. 29, 2016 at 5:00 p.m. CDT. Visit the scholarship websites to apply or get more information.
The AHIMA Foundation is accepting applications for merit scholarships, veteran scholarships and dissertation support scholarships. Each scholarship has specific and unique requirements so please visit the AHIMA Foundation website for more information and for details on how to apply. All AHIMA scholarship applications are due by Sept. 30, 2016 at 11:59 p.m. CDT.
The National Hispanic Health Foundation (NHHF) is accepting applications for the National Hispanic Health Professional Student Scholarship Program. The application deadline is Oct. 14, 2016 and you should visit the NHHF website for requirements, application materials and additional information.
SBMI Welcomes New Faculty Member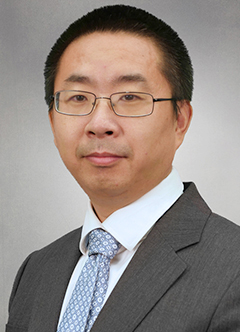 Degui Zhi, Ph.D. arrived at SBMI on July 1 as one of the founding faculty members for the Center for Precision Health. Please join us in welcoming him to the SBMI community.

Before joining SBMI, Zhi was both an assistant professor (from 2009 to 2015) and an associate professor (from 2015 to 2016) at the University of Alabama at Birmingham's School of Public Health, in the Department of Biostatistics. His research focuses are statistical genetics, bioinformatics and genomic big data.
Zhi is also immediately looking to fill a graduate research assistant (GRA) position. In the role, the GRA will develop an analysis pipeline and infrastructure for Twitter data analysis. Basic programming skills are required and familiarity with Java, R, and relational databases is desired. Students who are interested in applying should email Dr. Degui Zhi directly for details.
Travel Award Applications for AMIA
For all SBMI students who want to attend AMIA 2016 to present a poster or other research, we want to encourage you to apply for a travel award.

SBMI Ph.D. and M.S. students may apply for travel assistance to help with travel costs for attending conferences, like AMIA. Students can only apply once each semester and up to $500 in travel assistance can be awarded to students based on merit. Note that the award is not meant to cover the entire cost of the trip but it is meant to assist with certain costs for items like hotel, airfare, food etc.

Applications must be submitted prior to AMIA, so please allow ample time for your application to be submitted and reviewed by the committee on the 1st of the month. Click here for more information and to submit a travel award application.
AMIA Student Volunteer Applications Due Aug. 26
The AMIA 2016 Annual Symposium is in Chicago in November this year and applications to be an AMIA Student Volunteer are currently being accepted.

Applications are due by Friday, August 26 at 11:59 p.m. EDT and you must be a current AMIA student member to apply. Student Volunteers receive waived registration to the AMIA 2016 Annual Symposium (this does not include travel, hotel or meals) in exchange for serving as a room monitor at tutorials, plenary sessions, workshops, and scientific sessions.

Click here for details and the application: https://www.amia.org/amia-2016-student-volunteer-program
Events for SBMI Students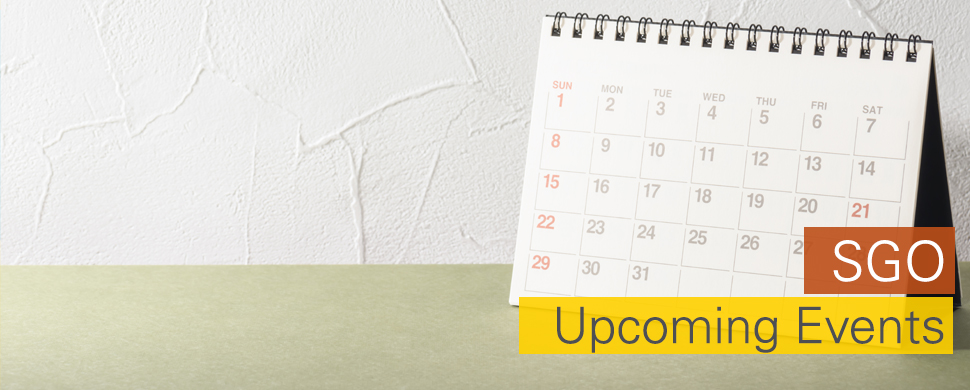 With the fall semester beginning soon, there are several events that SBMI students should include on their social calendar.
On Sept. 1, SBMI's Student Governance Organization (SGO) will host a back to school event for the new academic year. Students are invited to attend, enjoy refreshments and mingle with their peers, faculty and staff. The event will be held in the Informatics Innovation Lab & Commons Area on the 14th floor in UCT (University Center Tower, 7000 Fannin Street, 77030) from 5:00 to 7:00 p.m.
The Student Intercouncil (SIC), which is the university's student government, invites all students to attend Salutation 2016 on Sept. 26. It will be held from 5:30 to 7:30 p.m. at the Cooley Center (7440 Cambridge St, 77054). Free food and gifts will be on hand so please bring your student ID if you plan to attend…and visit the SBMI table while you are there!
Visit the SGO website to found out what other events are coming up soon: https://sbmi.uth.edu/current-students/sgo.htm.
Upcoming SBMI Recruiting Events

Several SBMI faculty and staff members will be traveling in the coming months to visit universities and attend conventions to promote our degree programs. We invite any prospective students or alumni in the area to visit us during these events.



Save the Date

Sept. 1
SBMI Student Governance Organization Back to School Social
Informatics Innovation Lab & Commons Area on UCT 14th floor, 5 p.m.
Important Dates

| | |
| --- | --- |
| Aug 26 | Tuition & fee payment due to avoid late fee |
| Aug 26 | Regular registration for fall closes |
| Aug 27 - Sept 22 | Late fee payment - $25 late fee |
| Aug 29 | First class day for fall 2016 semester |
| Aug 29 - Sept 2 | Late registration in MyUTH |
| Aug 29 - Sept 14 | Add/drop via MyUTH for students already registered |
| Sep 5 | Labor Day – university is closed |