Volume 8, Issue 1
August 25, 2017
Safety Precautions in Anticipation of Hurricane Harvey
This message is for the entire SBMI Community as we ask everyone to exercise extreme caution as the area experiences potential flooding in the wake of Hurricane Harvey.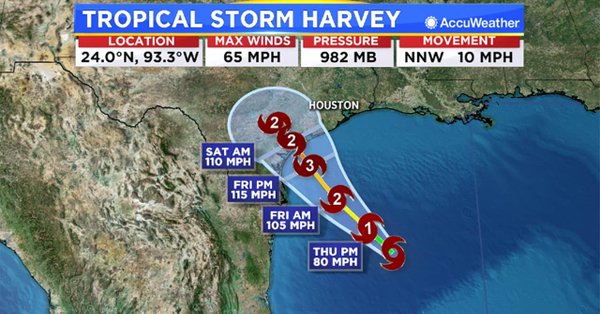 In anticipation of heavy and potentially sustained raining, in-person course attendance for Monday, Aug. 28 is not required. Do not attempt to commute if roads are flooded and weather conditions are unsafe! In substitute, students must participate online via Canvas and the Distance Education team will monitor access reports to make sure all in-person students accessed course materials via Canvas on Monday. If those students did not access materials, they will need to produce a verifiable excuse in order to get an excused absence.
UTHealth cancels classes, clinical rotations Friday, Aug. 25, through Monday, Aug. 28 UTHealth continues to monitor developments associated with Hurricane Harvey. As of this evening, the storm has intensified and is expected to make landfall late Friday between Corpus Christi, Texas, and Port O'Connor, Texas. There is a great deal of uncertainty associated with this storm, particularly after it moves onshore. In an abundance of caution, UTHealth is cancelling all classes and clinical rotations Friday, Aug. 25 through Monday, Aug. 28.
Houston regional disaster preparedness website
For the latest updates on the campus status, visit https://uthealthemergency.org/ Remember that your safety and the safety of your loved ones is very important!
Fall 2017 Course Registration Closing Soon
Reminder SBMI Students: Regular registration for fall 2017 closes on Friday, Aug. 25 at 5 p.m. CST. Late registration will begin on Aug. 28 and run through Sept. 1 and a late fee will also be assessed. Remember to register before that deadline to avoid paying any additional fees.
The semester begins on Monday, August 28 so make sure you register for your courses today.
Associate Professor Zheng Earns CPRIT Grant
SBMI Associate Professor W. Jim Zheng was recently awarded a Cancer Prevention & Research Institute of Texas (CPRIT) grant.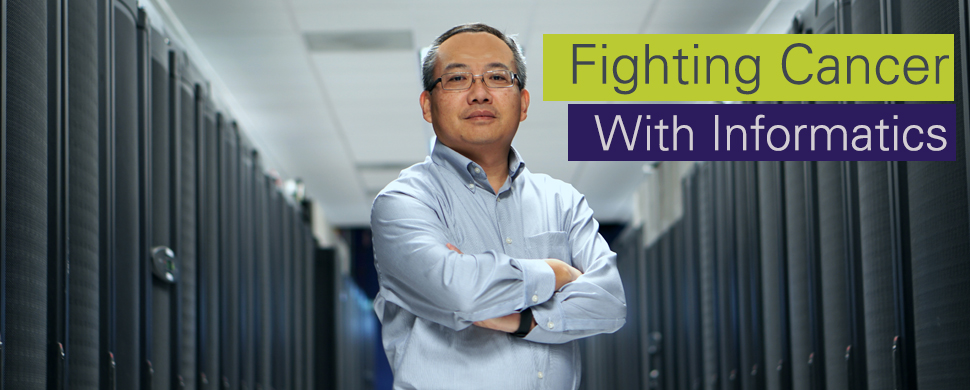 The grant, titled "Data Science and Informatics Core for Cancer Research," or DSICCR, is worth over $5.8 million. The project plan is to translate the cutting-edge data science and informatics research at SBMI to easily accessible, high quality, and user-friendly software and services to advance cancer research.
With this CPRIT award, Zheng aims to "analyze data for all forms of cancer and all scales, while utilizing expertise in each area of biomedical research; from population studies to individual patients and all the way down to molecular and gene expression research."
"Researchers have historically been hypothesis-driven but detailed 'Big Data' analysis means researchers can be data-driven and find clues and facts from sifted information." Zheng elaborated that "a better understanding of the data leads to more efficient uses of data; researchers can then develop hypotheses based on findings."
Important Distance Education Announcements & Reminders for Fall 2017
The fall 2017 semester starts on Aug. 28, 2017 and class add/drop via MyUTH runs from Aug 28 to Sept 13. Please refer to the academic calendar for other important dates as well as events, including local conferences and TMC Library workshops.
Students can check the semester schedule to find out what courses are being offered. Textbook information can be found on the textbook list page.
Students are enrolled in a Canvas course automatically after registering on MyUTH. However, it may take up to 24 hours for a course to appear in the "Courses" list in Canvas. If courses are missing from your Canvas course list 24 hours after adding it in MyUTH, please contact de@uth.tmc.edu.
Many SBMI courses use a Canvas plugin, Panopto, to share instructional videos such as lecture recordings. Students just need to click on the "Panopto Recordings" link in the left navigation once to activate their access to all videos in that course.
How to get access to Panopto videos in a course
Class attendance will be taken for any students registered for an on-campus course. Attendance is reported to the Office of Academic Affairs by the end of the semester. On-campus attendance is particularly important for students who are required to fulfill their full-time enrollment per state and federal regulations.
Students planning to travel during the semester for a significant amount of time should notify the instructor(s) and make necessary arrangements prior to their trip. It is the student's responsibility to ensure that they have reliable computer and internet access that meets the minimum requirements specified in the Student Handbook.
Minimum Technical Requirements
Please refer to the pages below for the most up-to-date information on software and resources available to SBMI students and faculty.
Educational Technology for Students
Educational Technology for Faculty
SBMI Bragging Points
Members of the SBMI Community have recently achieved noteworthy accomplishments and we want to recognize them and applaud their accomplishments.
The National Institute of Dental & Craniofacial Research, part of NIH, recently awarded Xiaobo Zhou, Ph.D., SBMI professor, a grant worth over $1.8 million. Zhou will build an informatics system and database to assist in the classification of craniosynostosis occurrences in children as part of the project.

---

The Center for Online Education recently ranked SBMI's online master's degree the second best health informatics program in the nation. Visit SBMI's news page to learn more.

---

Earlier this month, SBMI Assistant Professor Sahiti Myneni Ph.D., M.S.E., received a new NIH/National Cancer Institute grant. The project has a budget of $380,798 and will investigate the manifestation of behavior change processes and stages in online social discourse focused on smoking cessation.

---

SBMI Professor Zhongming Zhao, Ph.D. was appointed the UTHealth Chair for Precision Health recently. The endowed position was created in Feb. of this year and Zhao is the first faculty member to hold the appointment.

---

James Langabeer, Ph.D., MBA, FACHE, SBMI professor, was recently named the Associate Editor (AE) of the Western Journal of Emergency Medicine. Langabeer previously served as Section Editor for the past three years but was recently promoted.
Scholarship Opportunities Available to SBMI Students
There are several scholarship opportunities currently available that SBMI wants our students to be aware of.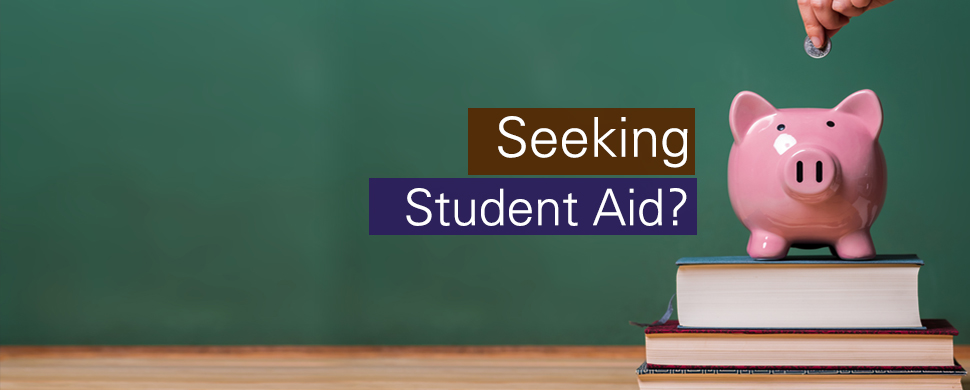 The SBMI Scholarship application deadline is this Friday, August 25, at 5 p.m. CDT. The application is available via Qualtrics and no email submissions will be accepted. Click here for requirements and to submit your application.
Applications are now being accepted for several HIMSS 2017 Scholarships. Most of the applications are due by Sept. 25, 2017 at 11:59 p.m. CDT. Visit the scholarship website to apply or get more information.
The AHIMA Foundation is accepting applications for merit scholarships, veteran scholarships and dissertation support scholarships. Each scholarship has specific and unique requirements so please visit the AHIMA Foundation website for more information and for details on how to apply. All AHIMA scholarship applications are due by Sept. 30, 2017 at 11:59 p.m. CDT.
The National Hispanic Health Foundation (NHHF) is accepting applications for the National Hispanic Health Professional Student Scholarship Program. The application deadline is Oct. 6, 2017 and students should visit the NHHF website for requirements, application materials and additional information.
AMIA Student Volunteer Applications Due Aug. 25
The 2017 Annual Symposium will be held in Washington, DC at the Washington Hilton, Nov. 4-8. AMIA is currently accepting applications for Student Volunteers for the 2017 AMIA Symposium. Be advised that Friday, Aug. 25, is the deadline to apply. Applications must be in by 11:59 p.m. EST.
AMIA Student Volunteer duties may include:
Checking for specific conference badges
Collecting tickets for tutorials
Taking a head count at all monitored sessions
Being available if meeting attendees have questions
Monitoring space in rooms that have become crowded, requesting extra seating when needed
Distributing hand-out materials when appropriate
Assisting speakers with AV needs (adjusting lighting, contacting AMIA staff regarding problems with room temperatures, urgent AV issues, etc.)
For more information or to submit an application, visit AMIA's website: https://www.amia.org/amia2017/student-volunteer-program.
HIMSS Accepting Student Poster Proposals
HIMSS18 will take place in Las Vegas March 5 - 9 of 2018 and proposals are currently being accepted for Student Poster Presentations. Students can submit proposals for over 20 different topics and must meet several criteria in order to apply.
Poster presenters will receive the following:
Professional visibility
One complimentary registration to the 2018 Annual HIMSS Conference & Exhibition
Five HIMSS advancement points
For all the applicant requirements and the link for proposal submission, head to the HIMSS website. For questions regarding poster submissions, please contact Maggie Van Vossen (mvanvossen@himss.org), Manager, Professional Development at 312.915.9245.
Upcoming Webinars for CDC Public Health Informatics Fellowship Program
The CDC Public Health Informatics Fellowship Program (PHIFP) provides on-the-job training for professionals to apply expertise in information science, computer science, and information technology to address current and future informatics needs. Fellows are placed in assignments in centers and offices across CDC where they gain experiential training to enhance the agency's informatics workforce.
The PHIFP application period is open now through Nov. 6. Visit the PHIFP website to learn more about the program and register for an upcoming webinar to get more details on the program. A list of available webinar dates in Sept. and Oct. is available online.
Events for SBMI Students
With the fall semester beginning soon, there are several events that SBMI students should include on their social calendar.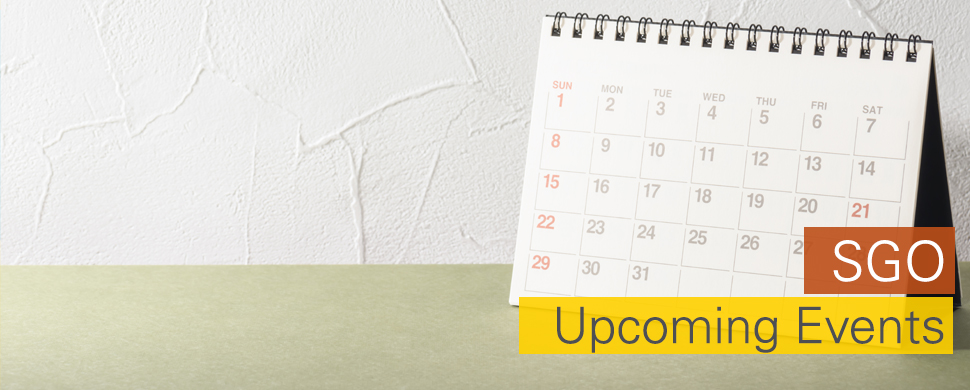 On Sept. 1, SBMI's Student Governance Organization (SGO) will host a back to school event for the new academic year. Students are invited to attend, enjoy refreshments and mingle with peers, faculty and staff. The event will be held in UCT 1414 on the 14th floor in UCT (University Center Tower, 7000 Fannin Street, 77030) at 5:00 p.m.

---

The Student Intercouncil (SIC), the university's student government, invites all students to attend Salutation 2017 on Oct. 3. It will be held from 5:30 to 7:30 p.m. at the Cooley Center (7440 Cambridge St, 77054). Free food and gifts will be on hand so please bring your student ID if you plan to attend…and visit the SBMI table while you are there!
Visit the SGO website to found out what other events are coming up soon: https://sbmi.uth.edu/current-students/sgo.htm.
SBMI Recruiting Students for Instagram Takeovers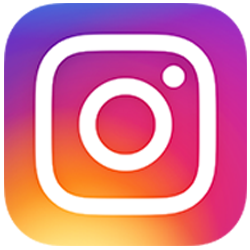 SBMI's Instagram is to show our followers what life in graduate school is like for our informatics students studying in Houston. We hope to highlight the life experiences of our students and showcase "all things awesome" in about Houston & Texas.
Beginning next week, a SBMI student takeover the SBMI Instagram account. If you are interested in participating and allowing our followers to get a glimpse into your SBMI student world, please contact SGO to sign up.
Upcoming SBMI Recruiting Events
Several SBMI faculty and staff members will be traveling in the coming months to attend conferences and promote our degree programs. We invite any prospective students or alumni in the area to visit us during these events.



Sept 12 & 13 – Conference on Community Engagement and Healthcare Improvement in San Antonio, TX
Sept. 13 – Texas Tech University Graduate & Professional School Fair in Lubbock, TX
Oct. 4 – UT El Paso Graduate and Professional Schools Fair in El Paso, TX
Oct. 5 – Baylor University Graduate and Professional School Fair in Waco, TX
Oct. 10 – UT Austin Graduate School Fair in Austin, TX
Oct. 7 - 11 – AHIMA17 Convention & Exhibit in Los Angeles, CA
Oct. 12 – Texas A&M University Graduate and Professional School Day in College Station, TX
Oct. 20 – U of H Downtown Graduate School and Internship Fair in Houston
Save the Date

Sept 1
SBMI Student Governance Organization Back to School Social
UCT 1414, 5 p.m.
Important Dates

| | |
| --- | --- |
| Aug 25 | Tuition & fee payment due to avoid late fee |
| Aug 25 | Regular registration for fall closes |
| Aug 28-Sept 1 | Late fee payment - $25 late fee |
| Aug 28 | First class day for fall 2017 semester |
| Aug 28-Sept 1 | Late registration in MyUTH |
| Aug 28-Sept 13 | Add/drop via MyUTH for students already registered |
| Sept. 4 | Labor Day – university is closed |