Volume 7, Issue 5
December 22, 2016
Happy Holidays from SBMI
We want to send happy holiday greetings to everyone in the SBMI Community. We hope you have a joyful and safe holiday.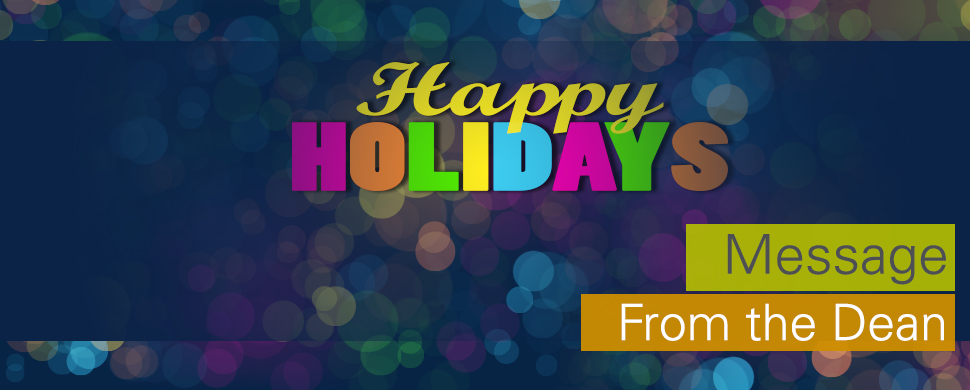 The university will be closed Dec. 26 and Jan. 2. SBMI will be open on Dec. 27 through 30 with limited hours and limited staff so please call 713.500.3900 if you need any assistance during those days. Regular business hours will resume on Jan. 3, 2017.
Click here to read the Dean's holiday message.
Fall 2016 Poster Session Winner
SBMI hosted its fall 2016 poster session on Dec. 12 in the Fayez S. Sarofim Research (IMM) Building. We want to thank our students for presenting their research, our judges for volunteering to review the work and all faculty, staff and guests who attended.
Thirty student posters were presented and M.S. student Saeid Pournejati's poster titled "Invigilance: A Clinical Decision Support System for Pediatric Intensive Care Unit" was the winner of the Paul C. Boyle Award for Excellence in Research for the semester. Join us in congratulating him as he earned a $500 scholarship for his work.
Two Faculty Members Join SBMI
Luca Giancardo, Ph.D. and Han Chen, Ph.D. joined SBMI's faculty on Dec. 1 and we hope you will help us welcome them both.
Most recently, Giancardo was a research fellow at the Massachusetts Institute of Technology where he managed the technology development of a research endeavor to detect early signs of Parkinson's Disease via the daily interaction with electronic devices. Giancardo's research interests are concentrated in medical image/signal processing, Machine Learning, Big Data and translational medicine. He is also a core faculty member at SBMI's Center for Precision Health
Chen, who holds a joint appointment with SBMI and the UTHealth School of Public Health, was a postdoctoral research fellow in the Department of Biostatistics at Harvard T.H. Chan School of Public Health before coming to UTHealth. Chen's research interests mainly focus on statistical genetics and genomics, including computational methods for analyzing large-scale sequencing data, parametric and semiparametric statistical models for correlated data analysis, rare genetic variant association analysis, meta-analysis, gene-environment interactions, with applications to complex disease genetics.
SBMI Co-Hosts ICIBM 2016
The International Conference on Intelligent Biology and Medicine (ICIBM 2016) was held Dec. 8 through 10 in the Texas Medical Center. SBMI and the school's Center for Precision Health co-sponsored the conference with the National Science Foundation.

Keynote speakers for the conference included Dr. Trey Ideker (University of California San Diego), Dr. Edward Marcotte (University of Texas at Austin), Dr. John Weinstein (MD Anderson Cancer Center) and Dr. Yi Xing (University of California at Los Angeles). The conference included four distinguished speakers who were invited to speak to the attendees: Dr. Ken Chen (MD Anderson Cancer Center), Dr. Wei Li (Baylor College of Medicine), Dr. Han Liang (MD Anderson Cancer Center) and Dr. Stephen Wong (Cornell University/Methodist Hospital).

The conference schedule included four tutorials/workshops, eight sessions, over fifty presentations, a poster session with a reception and the conference banquet. A total of 21 trainees from diverse backgrounds earned travel awards for the conference. Major topics covered at the conference included bioinformatics, systems biology, big data science, biomedical informatics, pharmacogenomics, machine learning and more.
Click here to see ICIBM 2016 photos
SBMI Bragging Points
Members of the SBMI Community have recently achieved noteworthy achievements and we want to applaud them for those accomplishments.
SBMI Adjunct Associate Professor Hardeep Singh, M.D. and Professor Dean Sittig, Ph.D. are both part of the Houston VA Patient Safety Center team that received the 2016 VA Health Services Research and Development Health System Impact Award last month. The prestigious award recognizes VA-funded research that has directly and significantly impacted clinical practice or policy within the VA health care system.
Professor James Langabeer, Ph.D., M.B.A. has been selected as a HIMSS17 speaker. His session (# 123) is titled "Mobile Innovations and Telehealth in Emergency Care" and will be on Feb. 21st at 2:30 pm.
Earlier this fall, Jonathan Ishee, J.D., M.P.H., M.S., LLM, assistant professor, was admitted as a Freeman to the Worshipful Company of Information Technologists.
SBMI Accepting Competitive Scholarship Applications
SBMI is currently accepting applications for several scholarships to be awarded for the spring 2017 semester.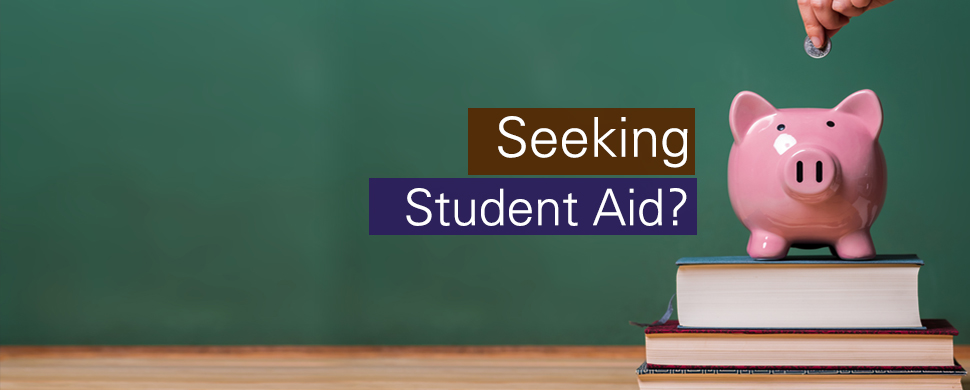 In order to meet the eligibility requirement, applicants must be currently enrolled in a SBMI graduate program and in good academic standing. Other considerations include:
Pattern of academic achievement
Teaching and mentoring experience
Leadership experience
Community service
Success in overcoming adversity
Previous and recent publications in the discipline (if any)
To apply, please submit a current resume or CV and a one-page essay justifying why you are deserving of a scholarship. The essay should address the considerations listed above, and be single spaced using 12pt font.

Please submit your application materials (click here for the application) by close of business (5 p.m. CST) on Jan. 13, 2017. All submissions must be electronic as paper submissions will not be accepted. The submitted documents should be in one PDF file with the student's name in the filename.
If you have questions or need additional information, email SBMIAcademics@uth.tmc.edu or call 713.500.3591.
Rice University Hosting Machine Learning Workshop
On Jan. 24, 2017, Rice University will host a Machine Learning Workshop – ML@RICE. The all-day event will be at the BioScience Research Collaborative (BRC) in the Texas Medical Center and will include a keynote and various sessions on theory and algorithms for Machine Learning. A networking poster session will also be held and ML@RICE is accepting poster submissions from registered attendees. The deadline for poster submissions is Jan. 18, 2017 at noon.

Visit the ML@RICE website to register. The cost is $50 for non-Rice University attendees and registration will close on Jan. 20, 2017.
AMIA Hackathon Accepting Applications
The Open Data for Discovery Science Education Hackathon (DataEd Hackathon) seeks to encourage multi-disciplinary teams to develop educational modules that will enable trainees to develop the practical skills needed for the analysis of publicly available, large-scale personalized "–omics" data in a reproducible and rigorous manner.
The Hackathon activities take place between Jan. and March 2017 and will culminate in final presentations for the top 3 teams during the AMIA Joint Summits on Translational Science in San Francisco, March 27- 30.

Click here to get information on the Hackathon format or to submit an application. The deadline to register is Jan. 9.
Upcoming SBMI Recruiting Events

Several SBMI faculty and staff members will be traveling in the coming months to visit universities and attend conventions to promote our degree programs. We invite any prospective students or alumni in the area to visit us during these events.


Professor Lex Frieden's hometown newspaper recently ran a feature story on his accomplished career.
The Houston Chronicle published an article on the Lex Frieden Award winner in Nov. The employment award is named in honor of Frieden.
Professor Dean Sittig, Ph.D., was cited in a MedCityNews story on ways to improve electronic health records.

Important Dates

| | |
| --- | --- |
| Dec. 26 | December holiday – university is closed |
| Jan. 2 | New Year's Day holiday – university is closed |
| Jan. 6 | Spring 2017 regular course registration closes in MyUTH |
| Jan. 6 | Fee payment due |
| Jan. 9 | First class day for spring 2017 semester |
| Jan. 16 | Dr. Martin Luther King Jr. Day – university is closed |