Volume 4, Issue 7 February 27, 2014
Now accepting nominations for teaching award
Students, it's time to nominate outstanding SBMI professors for the 2014 John P. McGovern Award for Outstanding Teaching! Submit your nominations in writing and describe how the faculty member demonstrates excellence in each of the following areas:
1. Knowledge of the course subject and competency in their area of expertise
2. Interest in and enthusiasm while teaching
3. Interest in and understanding of students
4. Responsiveness to student questions and encouragement of independent thinking
5. Accessibility to students
Nominations should be sent to SBMIAcademics@uth.tmc.edu no later than Saturday, March 8. A list of all eligible nominees, with their supporting nomination information, will then be distributed to the student body for a final vote. Please note that all SBMI faculty are eligible for this award with the exception of the last year's outstanding professor— Trevor Cohen, MBChB, PhD.
Apply for graduation and save the date
Graduation is right around the corner! Students planning to graduate in Spring 2014 need to apply for graduation by Friday, March 14 in their myUTH accounts. Once you have completed your application for graduation, you must send a screenshot of the "submit confirmation" page to SBMIAcademics@uth.tmc.edu. Please review the links below, which include instructions and slides that explain the process to apply for graduation. An example of the "submit confirmation" page is included in the slides (#5).
Instructions to apply for graduation
Students, faculty and guests attending SBMI's 2014 commencement ceremony: make note of these important dates and find out all of the details pertaining to these deadlines on SBMI's graduation page.
SBMI Graduation 2014 - Important dates

March 14
Deadline to apply for graduation
March 21
Final dissertation drafts due to committee for review
March 28
Student regalia orders due to OAA
April 4
Last day to defend dissertations
April 15
Titles for state of science & dissertations due to OAA
May 2
Completed graduation check out form due to OAA
Final electronic copy of the state of the science or dissertations due to OAA
Original signed cover sheet(s) for state of the science or dissertations due to OAA
May 5-9
Final exams
May 7
Graduation dress rehearsal
May 8
Graduation
Newest SBMI doctoral candidate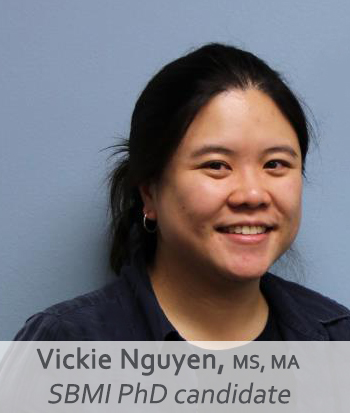 Congratulations to the latest PhD student to advance to candidacy, Vickie Nguyen, MS, MA. Her proposal is titled, "Managing Interruptions and TURF for Teams: Designing Systems for Teams." Nguyen's research focuses on TURF for Teams, a modified Task, User, Representational, Functional analysis (TURF) framework that includes team needs as part of the analysis in order to design systems that can potentially better suit those needs. For this project, the TURF framework is used to inform the design of a team tool to help emergency medicine teams improve their management of interruptions and general communications. Nguyen is funded through April as a Gulf Coast Consortium Agency for Healthcare Research and Quality pre-doctoral fellow. SBMI assistant professor Amy Franklin, PhD, is the chair of her advising committee.
SBMI student on fifth-place team at Hack-a-thon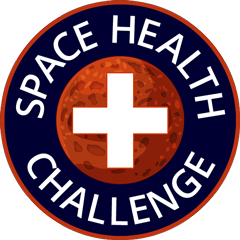 SBMI PhD student Melissa Resnick, MS, MLS, competed Feb. 7-9 in the Space Health Challenge hack-a-thon hosted by Health 2.0 Houston. Her team placed fifth overall; they were awarded NASA medallions and office hours with representatives from Johnson Space Center, the National Space Biomedical Research Institute and Wyle. The team accepted the challenge of locating lost items. The mission was to develop an application to automatically locate misplaced items on the space station via advanced video processing. Their proposed solution was to use crowd sourcing by creating a game/application that would take a frame from the space vehicle's video feed, prompt "gamers" to click on an item in the picture, and then prompt them to click on a list of items to describe that item. Statistically, when a certain threshold of gamers similarly identify the object, it is likely that the item has been correctly identified. So, when an item is misplaced, it is possible to determine when and where that item was last seen or identified. SBMI student Edward Elms also competed at the hack-a-thon.
Free memberships to object management group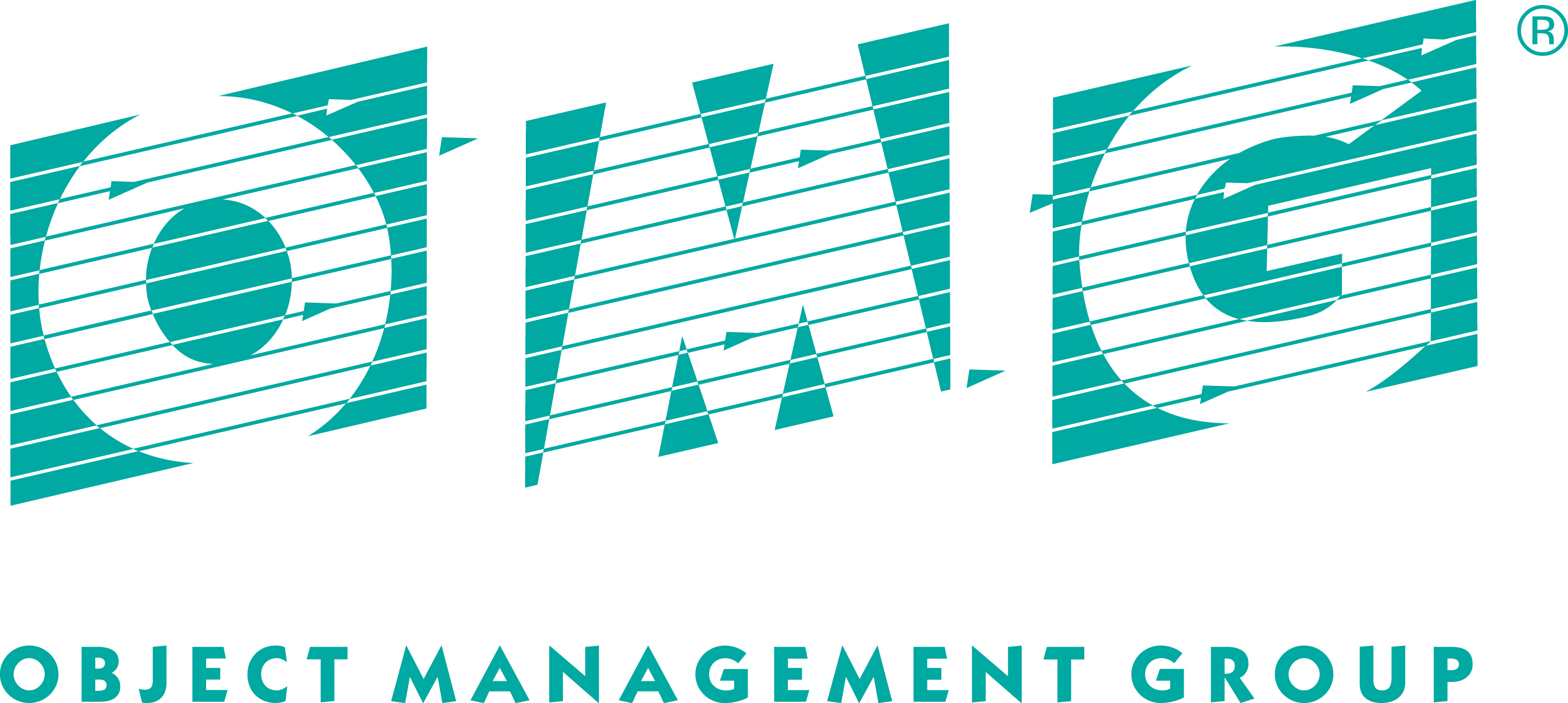 SBMI now has a university membership with the Object Management Group—an international non-profit computer industry standards consortium. Founded in 1989, OMG standards are driven by vendors, end-users, academic institutions and government agencies. OMG task forces develop enterprise integration standards for a wide range of technologies and an even wider range of industries.
As a university member, SBMI can extend OMG memberships to faculty, students and staff. For complete details, visit the membership benefits section of the OMG website. You can request member access using the short request form. Please register using your @uth.tmc.edu email address.
MHMRA of Harris County is dropping 'R-word'
Chron.com article quotes SBMI professor Lex Frieden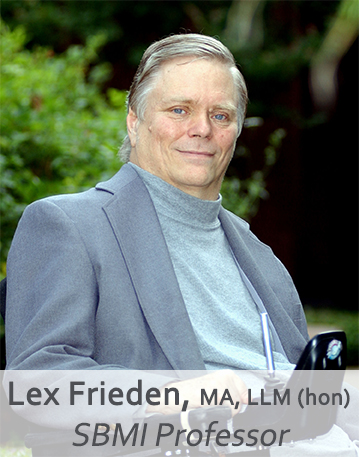 MHMRA, the Mental Health and Mental Retardation Authority of Harris County, is rebranding itself with a new name that doesn't include the "R-word." MHMRA will change its name this year to exclude what has become a derogatory term. The agency has hired a brand consulting firm but also seeks the public's help. Lex Frieden, a Houston disability rights activist and expert who helped draft the Americans with Disabilities Act—which was signed in 1990—said he thinks that such pejorative language should have changed two decades ago.
"I think it is constructive that state agencies and other organizations are really catching up with where our culture should be with taking some of this language out of common parlance," said Frieden, a professor at UTHealth School of Biomedical Informatics and director of the Independent Living Research Utilization Program at TIRR Memorial Hermann. "I hope it empowers people with all disabilities and helps them to understand that we can be forward-looking and the culture can adapt to our disabilities and that people expect us to engage in independent living and to be part of the community."
EHR safety guides meant for all providers
SBMI professor Dean Sittig shares his thoughts on SAFER guides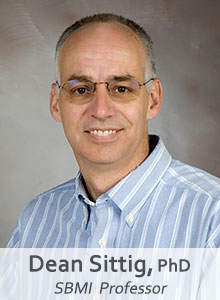 Providers of all types and sizes should work to reduce the threat of patient harm when electronic health records are used and learn to apply best practices by relying on the Office of the National Coordinator for Health IT's new SAFER guides, according to several developers of the guides, speaking on a webinar produced by ONC on Jan. 30.
"The more health IT you have, the more you need these guides," said Dean Sittig, PhD, a biomedical informatics professor at The University of Texas Health Science Center at Houston and co-author of the guides.
The nine SAFER guides, which took two years to create, work as self-assessment tools; each guide includes 10 to 25 recommended practices with checklists to tell providers what to do to optimize the safety and safe use of EHRs. The provider determines if a recommended practice is fully implemented, partially implemented or not implemented. The guides also include planning worksheets to help providers set goals and track their progress, explain why each recommended practice was important, provide examples to operationalize them and include additional resources such as HIPAA and Meaningful Use.
Where are they now?
Featuring SBMI alumna Sharon McLane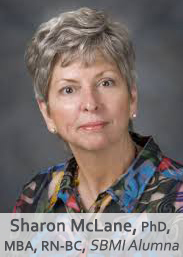 Where are they now? is a new series highlighting UTHealth School of Biomedical Informatics alumni and their professional and academic journeys. The alumni discuss their unique path to SBMI and informatics, how they heard about the school, what they've done since graduating and of course, where they are now—and how their degree at SBMI helped them get there! The feature is written in a question and answer format. The first featured alum is Sharon McLane, PhD, MBA, RN-BC, who received a Master of Science in health informatics from SBMI in 2007 and a Doctor of Philosophy in health informatics in 2009.
What did you do after graduating from SBMI?
After completing my education, I became the Chief Nursing Informatics Officer & Director of Clinical Transformation at Lakeland Regional Medical Center in Lakeland, Fla., which I held for the past four years. My job embraced nursing and clinical informatics, and our team supported physician and non-physician end users. The focus for the past four years was designing, implementing, and optimizing the EHR for the medical center, as well other clinical information systems and technology. For example, major projects that I recently worked on include implementation of Smart IV Pumps and ICD-10. Optimization projects included designing sophisticated order sets and documentation templates with complex decision support rules to support busy nurses and physicians as they care for complicated newborn and maternal patients with hyperbilirubenemia and maternal hemorrhage.
SBMI welcomes new faculty members
Sahiti Myneni joins the SBMI faculty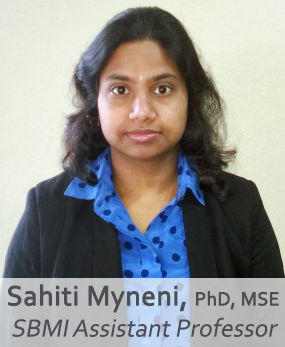 Sahiti Myneni, PhD, MSE, is joining SBMI on March 1 as an assistant professor of biomedical informatics. In 2009, Myneni came to SBMI as a research fellow and later started her PhD in health informatics, which she completed in the fall of 2013. Her research interests include consumer informatics, health-related social media analytics, data-driven digital health technologies and idea to product translation (mHealth device development and testing). Myneni's current research focuses on health-related online social network analysis that builds on qualitative, automated and quantitative methods, which enables the development of novel, informatics-driven solutions in the domains of consumer and population health. In the future, she plans to extend her methodological application to other areas such as substance abuse, chronic disease management and cancer survivorship research. In the applications front, she will be developing, testing and implementing tailored behavioral interventions using advances in mHealth and persuasive computing.
"I have always been fascinated by the way technology empowers humans in reaching informed decisions. The idea of developing and using data-driven methods that propel meaningful and efficient technology development lead me to work in the biomedical informatics field," said Myneni. "I think we will see a transition from the focus on EHRs in hospitals to digital data generated by patients as consumers of health technologies. The challenge that lies ahead is utilizing these data to inform patients, physicians and researchers about the path that needs to be taken to prevent diseases, reduce hospitalizations and improve patient safety."
James Langabeer joins the SBMI faculty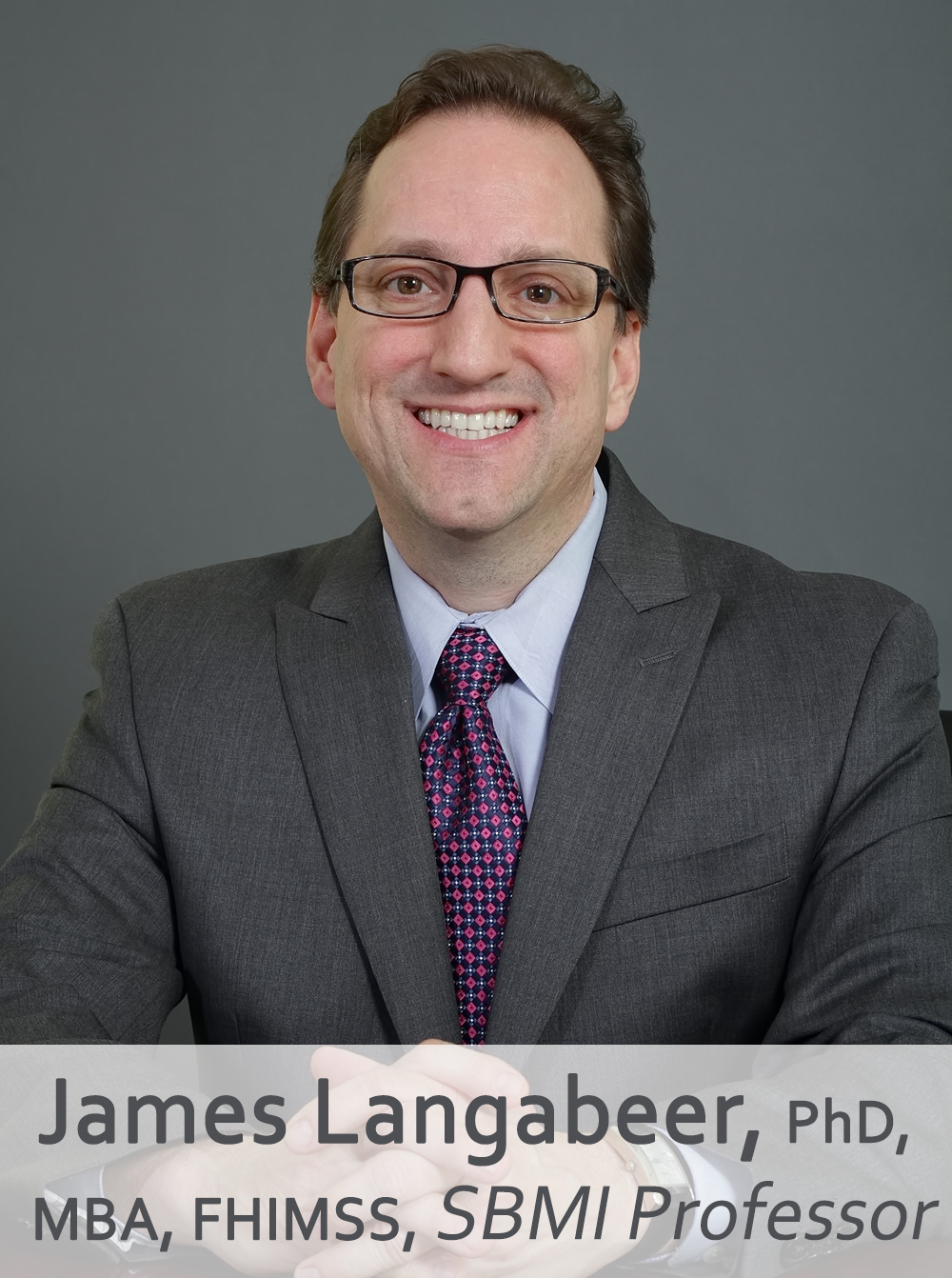 James Langabeer II, PhD, MBA, FHIMSS, is joining SBMI on March 15 as a professor of biomedical informatics. He will have a dual appointment with SBMI and the Medical School's Department of Emergency Medicine. He has spent most of his career focused on quality improvement in health care delivery. His research interests are in clinical systems of care, cardiovascular quality and analytics, and health information exchange with a passion for the intersection of health informatics, decision sciences and medicine. His career has involved hospital executive administration, technology startups and commercialization, management consulting, and health care research and teaching. Langabeer was the founding Chief Executive Officer of Greater Houston Healthconnect and has also served on the faculty of The University of Texas School of Public Health at Houston, Boston University and Baylor College of Medicine. Langabeer earned his PhD in decision sciences from the University of Lancaster (England) School of Business, a Doctor of Education in leadership from the University of Houston and an MBA from Baylor University. He is also an Emergency Medical Technician with Advanced Cardiac Life Support certifications, a Certified Management Accountant and a Fellow in the Healthcare Information and Management Systems Society.
"In my opinion, the future of biomedical informatics involves how to make sense of the huge mass of clinical data," said Langabeer. "The focus is now on integrating these disparate systems, synthesizing and analyzing the data for better understanding, and modeling these data for improvements in decision-making processes. We are at a point where the health care community has an overwhelming amount of data. Biomedical informatics needs to help by understanding and delivering on the information that is lacking."
Upcoming events
Save the date
UTHealth United to End Hunger
8 a.m. to noon, Saturday, March 1
The students, faculty and staff of UTHealth will partner with the Houston Food Bank (HFB) for our 2014 United to Serve project. Together we can make an impact on our community that extends beyond the medical center.
Houston Food Bank, 535 Portwall St., Houston, TX 77029
SBMI Informatics Journal Club

11 a.m. to noon, Wednesday, March 19
The monthly event provides an informal environment for students, faculty and alumni to engage in a breadth of current informatics topics while building an understanding of study design. A $20 Starbucks gift card will be given away.
University Center Tower, Room 1412
SBMI seminars
All seminars are held from noon to 1 p.m. at the University Center Tower 7000 Fannin Street, room 1414, Houston, TX 77030. Individuals who are unable to attend in person can watch the seminar afterward by visiting the research seminar page and clicking on the seminar titles, which link to the recorded presentations. Past seminars recorded before January 2014 can be viewed on the School of Biomedical Informatics webcast.
Seminar viewers and attendees are encouraged to fill out the seminar survey. Join the conversation! Follow the key points if you can't attend or tweet your feedback of the SBMI seminars: #SBMIseminar.
Date
Speaker
Topic
March 5
Gilad Kuperman
Care Coordination (and Health Information Exchange)
March 12
Seminar canceled for Spring Break
March 19
Scott Sittig
TBA
March 26
Dina Demner Fushman

Extraction of clinical variables using information retrieval and natural language processing
Important dates
| | |
| --- | --- |
| March 10-14 | Spring break |
| March 14 | Last day to drop courses & receive grade of 'WP' or 'WF' (may impact GPA) |
| March 21 | PhD students - final dissertation drafts due to advising committee for review |
| March 24 | Final installment payment due |
| April 4 | Last day to defend dissertation |