Volume 5, Issue 7
February 19, 2015
SBMI Career Day on March 19
SBMI will host its annual Career Day on March 19. We invite current SBMI students to participate in this informative event where they will learn how to build a strong resume, how to effectively utilize social networking sites like LinkedIn and best practices for interviewing. Sheryl Dawson, the CEO of Dawson Consulting Group, will be the moderator for the day's events.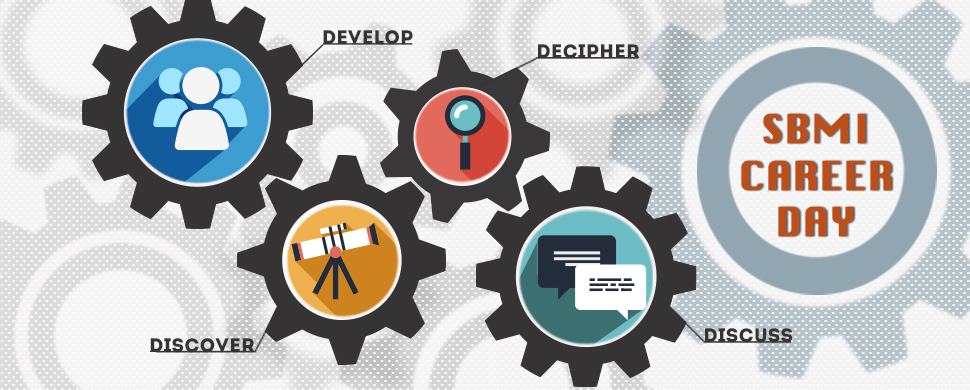 This year, we will offer free headshots so SBMI students can use the photos to elevate their professional networking profiles, websites or job search tools. Students are required to register online and after registering, please email a PDF copy of your most recent resume to SBMIAcademics@uth.tmc.edu by March 13, 2015.
Career Day will be open to both SBMI students and alumni for the employer session from 3:30 to 5:30 p.m. on the same day. Various employers from the TMC and beyond will be in attendance to discuss job opportunities at their organizations. Attendees of the employer session are encouraged to bring several copies of their resume and dress professionally.
For more information on the event, visit the SBMI Career Day website.
SBMI Alumna Profile: Lidia Turrubiartes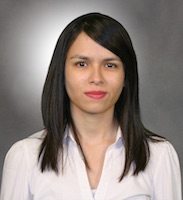 Lidia Turrubiartes is a December 2014 graduate of the SBMI Master's in Health Informatics program. Turrubiartes completed her practicum at Harris Health System, which is a community-owned healthcare system for Harris County. Before presenting her final findings at the end of her practicum tenure, Turrubiartes applied for and was offered a full-time role at Harris Health. "My practicum project materialized into a permanent role with Harris Health System and I am thankful for that opportunity," notes Turrubiartes.
During her practicum participation at Harris Health, Turrubiartes was able to evaluate clinical quality measures (CQM) with the goal of tracking potential improvements made because of Harris Health's meaningful use (MU) objectives. In all, Turrubiartes was able to see improvements in the quality of health care for a variety of areas and the results of her findings were detailed in her state of the science titled "Analysis of Clinical Quality Measures to Assess Improvement from Meaningful Use." As Turrubiartes indicated, "I utilized the skill set I acquired while taking my SBMI courses and turned that into an ability to offer tangible results for the team at Harris Health."
In her new full-time role at Harris Health, Turrubiartes will be a software engineer who focuses on developing reports for hospital needs based on report requests created by users like nurses, doctors, administrators and researchers. If Turrubiartes could share advice with future or current SBMI students, she stated that….click here to read more about Lidia's story.
Informatics Innovation Lab Open House on February 25

SBMI's Informatics Innovation (I2) lab, which opened in the fall of last year, is a unique space designed for interactive collaboration and discovery. The I2 lab will bring together SBMI students, SBMI faculty and corporate & nonprofit partners from the health sciences field to team up and develop cutting-edge solutions to real-world health informatics challenges our world faces today.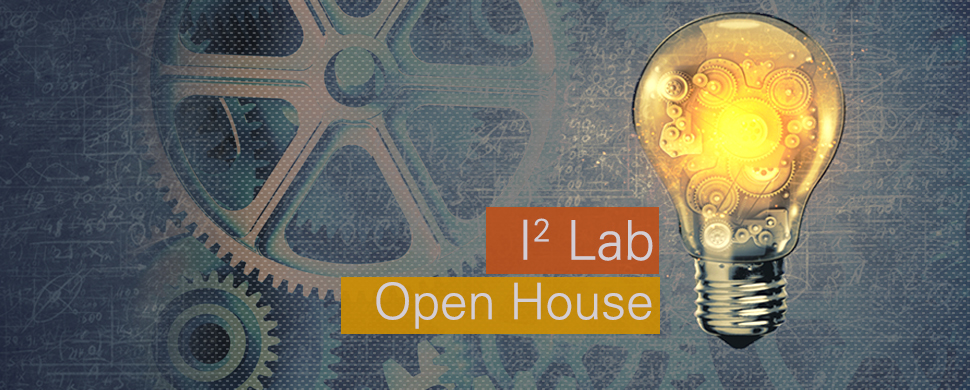 We invite everyone from the SBMI community to join us from 1 to 3 p.m. on February 25, 2015 to explore the lab. The event will be on the 14th floor of UCT in 1480. Come visit and learn about this state-of-the-art research lab, attend a brief tour and meet the team. Refreshments will be served and visitors can park in the UCT garage inside of the building.
Call 713-500-3591 for more information. We hope everyone can join us.
Student InterCouncil (SIC) Scholarship Opportunities

The Student InterCouncil (SIC) is awarding three $750 scholarships to current UTHealth students.
SIC Academic Achievement Scholarship
Toshi Nikaidoh Service Award
Shohrae Hajibashi Memorial Leadership Award
For more information and instructions on how to apply, go to: https://www.uth.edu/sic/scholarships.htm. The application deadline is 4 p.m. on Tuesday, March 10, 2015. All application materials must be submitted to Ms. Martha (Kathy) Rodgers, Office of the EVP for Academic & Research Affairs, UCT 1565D.
If you have any questions, contact SIC President, Margie.N.Sutton@uth.tmc.edu or SIC Advisor, Kathy.Rodgers@uth.tmc.edu.
Spring CIPC Deans' Honors Colloquium Registration

SBMI students can now register for the Deans' Honors Colloquium; an educational program to learn about interprofessional collaboration in health care presented by the UTHealth Center for Interprofessional Collaboration (CIPC).
The Deans' Honors Colloquium offers basic training in teamwork, collaboration, and communication, along with fun group activities. The goal of the colloquium is to enhance students' ability to function in interprofessional teams as a healthcare professional. SBMI students can visit the CIPC website to learn more about this free, short program and to register.
Questions about the colloquium should be directed to Dr. Juliana Brixey at Juliana.J.Brixey@uth.tmc.edu or 713-500-3643.
AMIA 2015 Student Design Challenge Submissions

AMIA is inviting students to participate in the third Annual Student Design Challenge (SDC). This year's theme is The Human Side of Big Data - Facilitating Human-Data Interaction. The SDC calls for student participants from different scientific disciplines and of various backgrounds to propose creative solutions to a specified problem in health care.

Here is the SDC submission timeline:
Friday, June 1, 11:59 p.m. EDT – Proposal submission deadline
Saturday, Aug. 1 – Notifications to authors
Tuesday, Sept. 1 – Final accepted revision submission deadline
The awards ceremony will take place on the final day (Nov. 18) of the AMIA Annual Symposium in San Francisco. SBMI has had a finalist team in the SDC for the past two years.

For more information, send an email to studentdesignchallenge@amia.org.
Upcoming SBMI Recruiting Events

Several SBMI faculty and staff members will be traveling in the coming months to visit universities and attend conventions to promote our degree programs. We invite any prospective students or alumni in the area to visit us during these events.


SBMI was featured in a Houston Chronicle article that discussed recent grant funding earned by the school and the rapid growth of the health information technology field.
SBMI Professor Lex Frieden, M.A., LLD (hon) was featured in a Houston Chronicle article that profiles Frieden and highlights the instrumental role he played in the passing of the Americans with Disabilities Act.
Frieden recently discussed the impact of the Americans with Disabilities Act in a publication called Directions.
Frieden also co-authored a Houston Chronicle piece that addresses the disparities people with disabilities encounter while looking for employment.

Save the Date

February 25
Molecular Characterization & Clinical Implementation of Breast Cancer Genomics Using Massive Parallel Sequencing & Microarray
Wei Zhao
SBMI Research Seminar at UCT 1414, 12 p.m.
February 25
SBMI Informatics Innovation (I2) Lab Open House
UCT 1480, 1 - 3 p.m.
March 4
How Genes Fold
Erez Lieberman
SBMI Research Seminar at UCT 1414, 12 p.m.

March 18
Tips for Improving NIH Proposals
Lex Frieden
SBMI Research Seminar at UCT 1414, 12 p.m.
March 19
SBMI Career Day
Fayez S. Sarofim Research Building (IMM) Lobby
(1825 Pressler St. Houston, TX 77030), 9 a.m. - 5:30 p.m.
May 14
SBMI Commencement Ceremony
Fayez S. Sarofim Research Building (IMM)
Beth Robertson Auditorium
(1825 Pressler St. Houston, TX 77030), 4 p.m.
Important Dates

| | |
| --- | --- |
| March 6 | Last day to drop courses & receive grade of WP or WF (may impact your GPA) |
| March 9 - 13 | Spring Break - no classes will be held on these days |