Volume 8, Issue 7
February 24, 2017
SBMI Bragging Points
Members of the SBMI Community have recently achieved noteworthy accolades and we want to recognize them and applaud their accomplishments.
Associate Professor Cui Tao, Ph.D. was recently awarded a NIH: National Institute of Allergy and Infectious Diseases grant worth over $3.1 million dollars.
Nina Smith, a SBMI Ph.D. student, won third place for the HIMSS National Health IT Week Student Advocacy Challenge. Smith was recognized at HIMSS17 in Orlando earlier this month.
Debora Simmons, PhD, RN, CCNS, FAAN, SBMI assistant professor, recently co-authored an article titled "Engineering Value in Healthcare: Applying Failure Modes and Effects Analysis to Value Based Purchasing."
Two articles co-authored by Professor Dean Sittig, Ph.D. have been published recently and a list is included here:
SBMI's Annual Career Day on March 22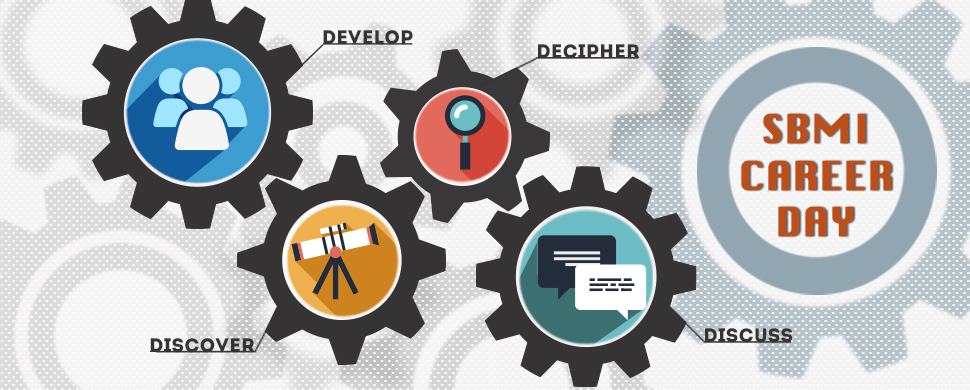 Current SBMI students have the opportunity to learn valuable job search skills and interact with employers at the annual Career Day on March 22. Students can participate in this informative event where they will learn how to build a strong resume, how to effectively utilize social networking sites like LinkedIn and best practices for interviewing.

Free headshots will be offered again this year; giving SBMI students the opportunity to have professional photos to elevate their networking profiles, websites or various job search resources.

Career Day will be open to both SBMI students and alumni for the employer session from 3:30 to 6:00 p.m. on the same day. Various employers from the TMC and beyond will attend to discuss job opportunities at their organizations. Attendees of the employer session are encouraged to bring several copies of their resume and dress professionally.

Current SBMI students can register to attend online on the Career Day website and registration will close on March 17. Please email the Office of Academic Affairs at SBMIAcademics@uth.tmc.edu if you have any questions.
Student InterCouncil (SIC) Scholarship Opportunities
The Student InterCouncil (SIC) is awarding three scholarships to current UTHealth students.
SIC Academic Achievement Scholarship
Toshi Nikaidoh Service Award
Shohrae Hajibashi Memorial Leadership Award
For more information and instructions on how to apply, go to: https://www.uth.edu/SIC/scholarships.htm. The application deadline is 4 p.m. on Friday, March 17, 2017. All application materials must be submitted to Martha (Kathy) Rodgers, Office of Academic & Research Affairs, UCT 1565D.
If you have any questions, please contact Kathy Rodgers at Kathy.Rodgers@uth.tmc.edu.
SBMI Welcomes Assaf Gottlieb, Ph.D. to Faculty
Assaf Gottlieb, Ph.D. joined SBMI in Jan. as an assistant professor and one of the core faculty members of the Center for Precision Health.
Before arriving at SBMI, Gottlieb worked at IBM Research where he served as a research associate at the Machine Learning for Healthcare and Life Science group in Haifa labs. Prior to his position with IBM, Gottlieb was a postdoctoral fellow at both Stanford University and Tel-Aviv University. He has degrees in Physics and Computer Science and has also worked in software and algorithmic development.
Gottlieb's areas of expertise are in pharmacogenomics, Machine Learning, Systems Medicine and causal inference from observational data.
2017 Interprofessional Team Training Workshop
The UTHealth Center for Interprofessional Collaboration (CIPC) has launched registration for the spring 2017 Interprofessional Team Training workshop. The four session workshop is designed to enhance a student's ability to function in interprofessional health care teams. All UTHealth students and alumni are welcome to attend the free workshop.

The sessions will take place at UTHealth School of Dentistry, Fullerton Classroom (SOD 4310) on Thursdays from April 6 to April 27 5:00 to 7:00 p.m.
Visit the CIPC website for more information. The online registration deadline is March 31.
DataMed 1.5 Usability Study Participants Needed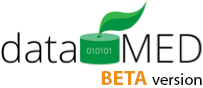 SBMI faculty and students are conducting research to better understand how researchers search for data using DataMed v1.5, a Data Discovery website that is being developed for the NIH BD2K Data Discovery Index (DDI) by the bioCADDIE project team. They are looking for usability study participants.
Participants will be asked to share their data discovery habits and complete specific tasks using a prototype of the DataMed website. Participants will be compensated for the one hour interview they complete as part of the study.
Eligible participants will have experience in one or more of the following areas:
Molecular Biology and Genetics
Computational Biology
Cardiovascular Disease (Medicine or Public Health)
Cell Biology and Systems Biology
Neurosciences
Interviews will take place between Feb. 16 and March 3. To participate in the study, please fill out this form or click this link: https://goo.gl/forms/ydWjr4ti6UxnNGgC3

For questions or further details, please contact Ram.A.Dixit@uth.tmc.edu.
SBMI STAR Award Recipients for 2017
Each year, UTHealth celebrates employee leadership and longevity at the STAR Awards by recognizing individuals celebrating five, 10, 15, 20, 25, 30, 35 and 40 years of service to the university. SBMI would like to recognize our Star Award recipients for 2017.
Five Years
Xiaoling Chen
LaSonya Penrice
John Rizkallah

Ten Years
Blanca Torres
Judy Young

Fifteen Years
Elmer Bernstam, M.D., M.S.E.
Todd Johnson, Ph.D.

The STAR Award ceremony for all SBMI awardees will take be on March 7.
Discounted Personal-use Software Available for UTHealth Community
As of Feb.1, OntheHub, a new online store, offers students, faculty and staff the ability to purchase and download office and academic software on personal devices only.

Microsoft software pricing will vary depending on your role at the university. For UTHealth students, Microsoft products are free. Software products are offered at reduced rates for faculty and staff. Software from OnTheHub may not be downloaded and installed on any university equipment.
To purchase software for personal use, go to https://uthealth.onthehub.com and log in using your UTHealth ID and password.
Upcoming SBMI Recruiting Events
Several SBMI faculty and staff members will be traveling in the coming months to visit universities and attend conventions to promote our degree programs. We invite any prospective students or alumni in the area to visit us during these events.


SBMI student Penny Black was interviewed for a recent Healthcare IT News article. Black and her colleague at Houston Methodist will both lead a seminar at HIMSS17 focused on their work managing multiple teams during a large EHR implementation.
A recent American Medical Association Wire post highlighted Professor Dean Sittig, Ph.D.

Sittig was also cited in an article in the ED Legal Letter on the implications of hospital mergers.

Save the Date

Feb. 28

SBMI Health Technology and Policy Speaker Seminar


Fayez S. Sarofim Research Building (IMM) Lobby (1825 Pressler St.)




8:30 a.m. to 10 a.m.

March 1
Computational Thinking
Devika Subramanian
SBMI Research Seminar at UCT 1414, 12 p.m.
March 8
Cost Model based Active Learning for Named Entity Recognition in Clinical Text
Qiang Wei
SBMI Research Seminar at UCT 1414, 12 p.m.
March 22
SBMI Career Day
Fayez S. Sarofim Research Building (IMM)
(1825 Pressler Street Houston, TX 77030), 9 a.m. – 6 p.m.
March 22
Leveraging Machine Learning Based Approaches to Assess Human Papillomavirus Vaccination Sentiment Trends with Twitter
Jingcheng Du
SBMI Research Seminar at UCT 1414, 12 p.m.
May 4
SBMI Commencement Ceremony
Cooley Center
(7440 Cambridge St. Houston, TX 77030), 4 p.m.
Important Dates

| | |
| --- | --- |
| March 13 - 17 | Spring Break – no classes will be held |
| March 31 | Ph.D. - Last day to defend dissertation |
| Apr. 7 | Titles of state of science/capstone & dissertations are due to Office of Academic Affairs |
| Apr. 10 | Summer 2017 registration opens in MyUTH |
| Apr. 14 | M.S. - State of science/capstone drafts to Advisor for review |
| Apr. 28 | Last class day for spring 2017 |
| Apr. 28 | Ph.D. - Last day to defend proposal |