Volume 6, Issue 6
January 21, 2016
Spring Semester at SBMI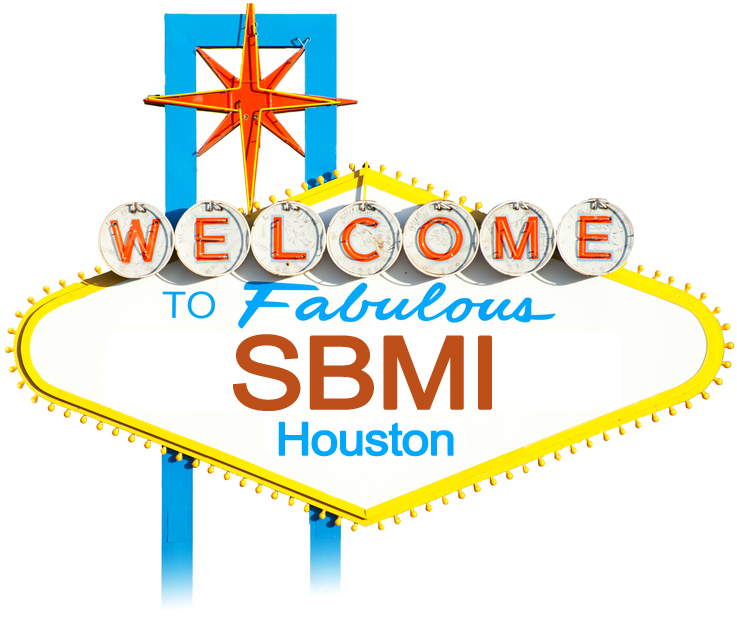 We hope everyone had a lovely and healthy holiday season. We want to welcome back all returning SBMI students. To all new SBMI students, we are very happy to have you join the SBMI community here at UTHealth. We are looking forward to a successful spring semester.
As the semester begins, we want to remind all students to submit their updated yearly degree or program plan if it has not been completed recently. Please work with your academic advisor to complete the form and if anyone has questions regarding their plan, please contact the Office of Academic Affairs at 713.500.3591 or SBMIAcademics@uth.tmc.edu for assistance.
UT System to Host Big Data & Data Analytics Conference

The University of Texas (UT) System will host the Texas FreshAIR Big Data & Data Analytics Conference at the University of Texas at San Antonio campus on March 30 and 31. The conference will highlight the multidisciplinary area of data sciences and conference tracks include business analytics, health care & military and omics & personalized medicine.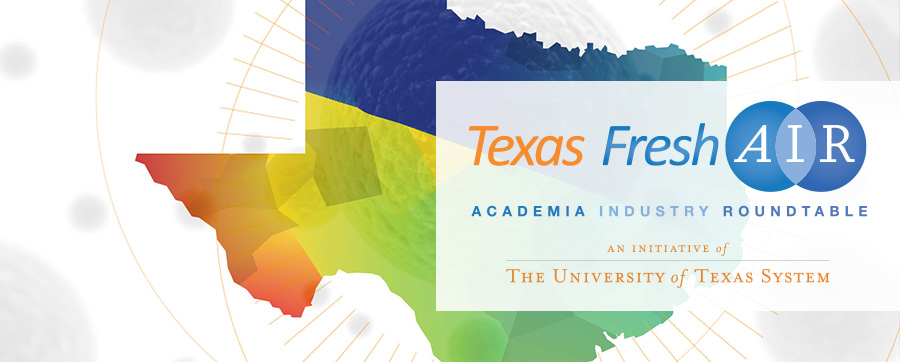 SBMI is well represented in the implementation of the conference; Dean Jiajie Zhang, Ph.D. is on the planning committee for the conference and Professor Zhongming Zhao, Ph.D., M.S. is a co-chair for the conference's research track.
Conference registration is now open and all SBMI faculty and students are invited to participate. You can visit the Texas FreshAIR website to register for the conference and to get more information.
HIMSS Houston Chapter & SBMI Alumni Association Networking Event

Please join us for the first HIMSS Houston networking event of 2016, sponsored by the UTHealth SBMI Alumni Association. SBMI Dean Jiajie Zhang, PhD, will share his thoughts on 2016 health IT trends. This event is an excellent opportunity for students, alumni and professionals to mingle, network and discuss current topics.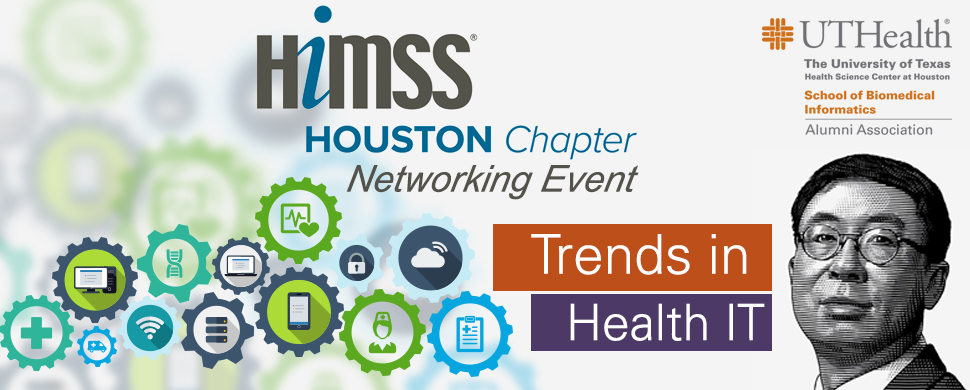 WHEN:


February 11, 2016
5:30 - 7:30 p.m.
Remarks at 6:00 p.m.

WHERE:


Gorgeous Gael
5555 Morningside Drive
Houston, TX 77005
Dr. Murphy Named Associate Dean for Applied Informatics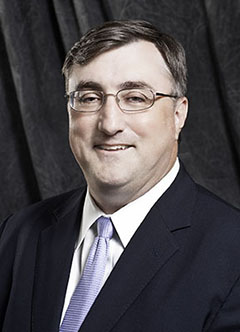 SBMI Associate Professor Robert Murphy, M.D. has been named the school's first Associate Dean for Applied Informatics.
In this new associate dean role, Dr. Murphy will provide administrative oversight for SBMI's applied informatics program while also applying the innovations being built at SBMI in real world settings. Additionally, he will serve as the liaison between the school and its clinical partners in the TMC community and beyond.
"Health care provider organizations are anxious to apply the innovations being developed at our school," states Murphy. "Along those lines, many of our students are looking for opportunities to learn in those same provider environments – they want to be where advanced health care is being deployed."
Zhongming Zhao, Ph.D., M.S. Joins SBMI Faculty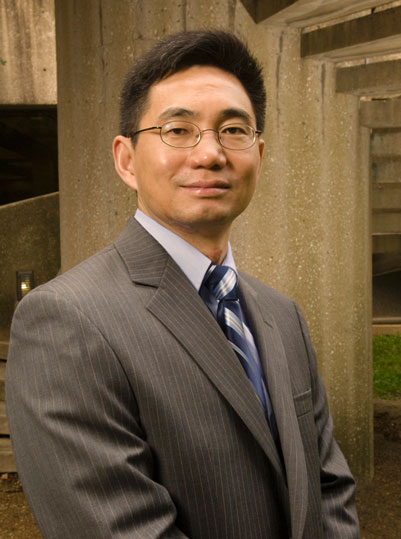 SBMI is pleased to announce the arrival of a new faculty member, Professor Zhongming Zhao, Ph.D., M.S. In addition to teaching, Dr. Zhao's role at SBMI will include serving as the founding director of the new Center for Precision Health, which is a joint venture between SBMI and the School of Public Health.
Prior to starting at SBMI at the beginning of this year, Zhao was a professor in the Departments of Biomedical Informatics, Psychiatry, and Cancer Biology at Vanderbilt University School of Medicine. While at Vanderbilt University, Zhao also served as the chief bioinformatics officer of the Vanderbilt-Ingram Cancer Center (VICC), the director of the VICC Bioinformatics Resource Center, director of the Bioinformatics and Systems Medicine Laboratory and the associate director of the Vanderbilt Center for Quantitative Sciences.
Zhao's research interests include the application of next generation sequencing technologies in precision medicine, the application of integrative genomics and systems biology approaches to complex disease studies, and pharmacogenomics and drug repositioning. Zhao will have a joint appointment between SBMI and the UTHealth School of Public Health.
Distance Education Announcements & Reminders for Spring 2016

The spring 2016 semester started on January 11, 2016 and class add/drop via myUTH runs from January 11 to January 27. Please refer to the academic calendar for other important dates.
Most courses for this semester will be offered in Canvas and a small number will still be taught in Moodle. As we continue to migrate courses from Moodle to Canvas, students can check the semester schedule page to find out where courses will be offered. Textbook information can be found on the textbook list page.
Students are enrolled in a course automatically after registering on myUTH. However, it may take up to 24 hours to see a course show up in your "Courses" list in Canvas or Moodle. If courses are missing from your "My Courses List" in Canvas or Moodle 24 hours after adding a course, please contact de@uth.tmc.edu.
For your convenience, below are the login urls for Canvas and Moodle:
Please refer to the pages below for the most up-to-date software and resources available to students and faculty.
Congratulations to SBMI Scholarship Awardees

SBMI would like to congratulate all spring 2016 scholarship recipients.
SBMI Scholarship Excellence Fund

Sai Madhukar Sreerama – M.S. Student
Sicheng Zhou – M.S. Student

Neuosoft Certificate Scholarship Fund

Tochi Amadi – Certificate Student

Merrill & Joe Hafner Fellowship

Muhammad Amith – Ph.D. Student
Chen Liang – Ph.D. Student

Doris Ross Scholarship Fund

Suhasini Bangar – M.S. Student
John Bender – M.S. Student
Yifang Dang – M.S. Student
Devi Das – M.S. Student
Isela de la Cerda – Dual Degree M.S. Student
Stephany Diaz – Certificate Student
Angel Guevara – Public Health Informatics Certificate Student
Sean Koon – M.S. Student
Jignesh Modha – Dual Degree M.S. Student
Rajani Pinnamaneni – M.S. Student
Hannah Joy Plamthottathil – M.S. Student
Laila Rasmy Gindy Bekhet – M.S. Student
Mandana Salimi – M.S. Student
Hsingyi Song – M.S. Student
Ajeesh Sunny – M.S. Student
Yalan Zhang – M.S. Student
JAMIA Accepting Applications for Student Editorial Board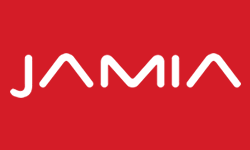 JAMIA is seeking applications from biomedical informatics trainees for positions on the Student Editorial Board (SEB). The JAMIA SEB offers informatics trainees with opportunities to receive in-depth exposure to the peer-review process and the operation of a scientific journal. The goal of the program is to improve all of these skills through experience and mentorship.
Selection Criteria:
up to six SEB members will be selected from the group of applicants
one-year term, renewable for a second term by mutual agreement
members should be enrolled in an informatics degree program throughout the duration of their term on the SEB
Desired applicant qualifications:
critical thinkers with a mastery of written English
experience in scientific writing
background in health care and/or computer science, and solid knowledge of research design and basic biostatistics
Expectations:
assigned up to six manuscripts per year to review
assist with moderating/managing the monthly JAMIA Journal Club
invitation to attend annual Editorial Board meeting
SEB members will be expected to treat manuscripts with the same strict confidentiality employed by full reviewers and Editorial Board members; and. reviews will be used in the standard JAMIA review process.
names of SEB members will be listed on the official Editorial Board page of the journal
Contact Michael F. Chiang, M.D., JAMIA Associate Editor, at chiangm@ohsu.edu if you have any questions.
Upcoming SBMI Recruiting Events

Several SBMI faculty and staff members will be traveling in the coming months to visit universities and attend conventions to promote our degree programs. We invite any prospective students or alumni in the area to visit us during these events.



Save the Date

Jan 27
Safa Fathiamini
SBMI Research Seminar at UCT 1414, 12 p.m.
Feb 3
The comparative effectiveness of mobile telehealth technology in prehospital emergency care
James Langabeer, Ph.D.
SBMI Research Seminar at UCT 1414, 12 p.m.
Feb 10
Barbara Berkovich
SBMI Research Seminar at UCT 1414, 12 p.m.
Feb 17
Robert Jenders
SBMI Research Seminar at UCT 1414, 12 p.m.
Feb 25
Towards Personalized and Data-Driven Health Promotion: Role of Patient-Facing Social Media and mHealth Platforms
Sahiti Myneni, Ph.D.
SBMI Research Seminar at UCT 1414, 12 p.m.
Important Dates

| | |
| --- | --- |
| Jan 9 - Feb 8 | Late tuition payment fees are due |
| Jan 11 - 27 | Add/Drop via myUTH is open for students already registered |
| Feb 15 | President's Day - university is closed |
| Feb 19 | Last day to drop courses & receive grade of WP or WF (May impact GPA) |
| Mar 7 - 11 | Spring Break – no classes will be held |