Volume 5, Issue 12
July 23, 2015
Fall 2015 Course Registration Open Through August 28
SBMI Students:
Remember that regular registration for fall 2015 courses opened on July 14 and will run through August 28 in MyUTH. If you have questions regarding registration, email the Office of Academic Affairs at SBMIAcademics@uth.tmc.edu.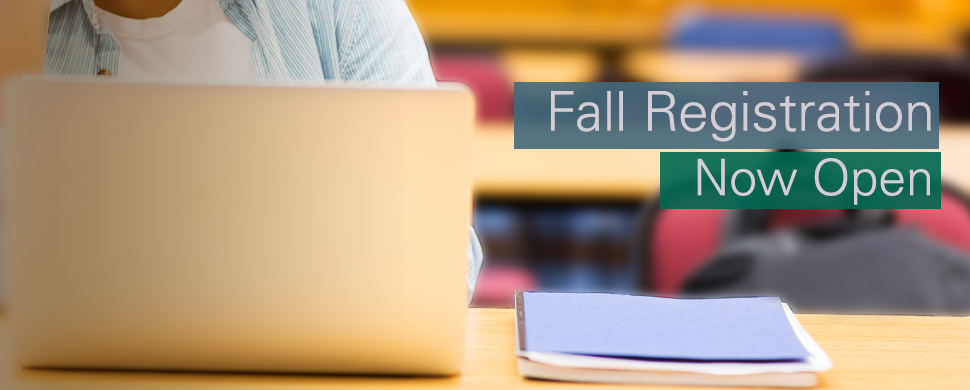 The fall 2015 semester will begin on August 31. For a full list of courses that will be offered in the fall, visit the SBMI Semester Schedule webpage.
SBMI Welcomes New Faculty Member

SBMI is delighted to announce the arrival of a new faculty member. Dr. Angela M. Ross, D.N.P., M.P.H., M.S. will be joining SBMI in August as an assistant professor on the non-tenure track with a focus on teaching. Dr. Ross is no stranger to SBMI as she recently visited and led a research seminar.
Most recently, Dr. Ross has served as a clinical assistant professor at the University of Texas Health Science Center at San Antonio in the Department of Health Restoration and Care Systems Management. Ross is also an adjunct faculty member for UTHealth's School of Public Health.
Dr. Ross boasts an impressive resume as she served in the United States Army for over 20 years and retired honorably with the rank of Lieutenant Colonel in 2005. After retiring, Dr. Ross continued to work with the United States Army in a variety of capacities including project manager for information technology and later chief medical information officer with the U.S. Army Medical Information Technology Center.
Dr. Ross is an excellent addition to the SBMI Community, which is ever-growing. To continually support the needs of our students and pursue our school's mission, SBMI is >searching for new faculty members to join Dr. Ross and the other professors at SBMI.
AHIMA Foundation Merit Scholarship Application is Open

The AHIMA Foundation is accepting applications for merit scholarships. Students who are current AHIMA members and are pursuing master's or doctoral degrees in areas related to health information are eligible. Other eligibility requirements include:
Actively enrolled in a minimum of six (6) credit hours towards pursuing a degree
Completed 24 credit hours towards a degree (for graduate degree applicants, this can include undergraduate credit hours)
Have at least six (6) credit hours remaining after the award date (after December 30, 2015)
Achieved a minimum cumulative GPA of 3.5 (out of 4.0) or 4.5 (out of 5.0) based on the most recently completed 24 credit hours
Have not been awarded any AHIMA Foundation scholarship for the academic degree being sought through this application
Submit a completed online application and all of its components
Visit the AHIMA website for more information. The Student Merit Scholarship application is due September 30.
SBMI Associate Professor Completes UTHealth Educator Fellowship

Congratulations to SBMI Associate Professor Julie Brixey, Ph.D., M.P.H. who recently completed the 2013-2015 Health Educators Fellowship Program (HEFP).
The HEFP is designed to expand the teaching skills of participating faculty and enhance the educational mission of the University of Texas Health Science Center at Houston. This program includes a collaborative relationship between The University of Texas Medical School, School of Biomedical Informatics, School of Dentistry, School of Nursing and School of Public Health.
As a part of the 18-month fellowship, educators must participate in education projects and/or research activities during the program. Dr. Brixey's research was titled "Interprofessional Education to Promote Teamwork Using Video Conferencing Software."
Upcoming SBMI Recruiting Events

Several SBMI faculty and staff members will be traveling in the coming months to visit universities and attend conventions to promote our degree programs. We invite any prospective students or alumni in the area to visit us during these events.

September 26 - 30 - AHIMA 87th Convention and Exhibit in New Orleans, LA

SBMI Professor Dean Sittig, Ph.D. was profiled in several news articles as he recently co-published a Journal of the American Medical Informatics Association piece that examines how to attain EHR interoperability.

FierceEMR.com's article explores the five "EXTREME" (which stands for EXtract, TRansmit, Exchange, Move, Embed) uses or functionalities EHRs need in order to be considered open or interoperable.
A blog post on the ModernHealthcare.com website also details the "five basic tenets of an open record."
The "EXTREME" uses were also profiled in a HealthcareITNews.com story.

iHealthbeat.org interviewed SBMI Dean Jiajie Zhang, Ph.D. and Professor Dean Sittig, Ph.D. in an article focused on EHR improvements related to usability and safety, and the residual obstacles with EHR usage.
Lex Frieden, M.A., SBMI professor, played a critical role in the creation of the Americans with Disabilities Act (ADA), which is celebrating its 25th anniversary this month. Frieden has been featured in a variety of publications recently that focus on the historic event.

The Texas Medical Center News profiled Frieden and interviewed Dean Zhang for the "accessibility for all" story as well.
The Press Democrat interviewed Frieden for an editorial story that focused on what the ADA has accomplished over the past 25 years.

Save the Date

Aug 17
Summer 2015 Poster Session
UCT 1414, 4 p.m.
Important Dates

| | |
| --- | --- |
| Jul 14 - Aug 28 | MyUTH Registration open for fall semester |
| Aug 3 | MS - State of science/capstone drafts to Advising Committee for review |
| Aug 4 | Student - completed work to faculty for incomplete grades from summer 2014 |
| Aug 11 | Faculty - grade change to Registrar for incomplete grades from summer 2014 |
| Aug 17 | Electronic copy of state of the science/capstone or dissertations due to the Office of Academic Affairs |
| Aug 17 | PhD - last day to defend proposal |
| Aug 17 | SBMI Poster Session |
| Aug 17 | Last class day - 12-week session |
| Aug 17 | Last class day - 2nd six week session |
| Aug 18-19 | Final exams & evaluation - 12-week session |
| Aug 19 | Final exams & evaluation - 2nd six week session |
| Aug 31 | First class day for fall 2015 semester |
| Sept 7 | Labor Day - university is closed |