Volume 5, Issue 11
June 18, 2015
SBMI Associate Dean Elected to TxHIMA Board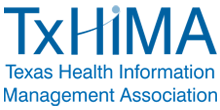 Associate Dean for Academic Affairs and Assistant Professor Susan Fenton, Ph.D. has been elected to the TxHIMA Board for 2015 - 2016. Join us in congratulating her as she is now President-elect.
While attending TxHIMA 2015 Annual Convention & Expo which will be held in San Marcos from June 28 to 30, Fenton will lead a concurrent education session on health informatics.
Professor Lex Frieden to Lead Lecture on June 26

On June 26, SBMI Professor Lex Frieden, M.A. will lead a lecture that is part of the 37th Annual Lewis L. Leavitt, M.D. Lectureship. The event will be held from 12 to 1 p.m. in the Beth Robertson Auditorium, which is on the first floor of the Fayez S. Sarofim Research Building (1825 Pressler Street, Houston, TX 77030). The lecture is cosponsored by Baylor College of Medicine and the UTHealth Medical School at Houston Physical Medicine & Rehabilitation Education Departments.
The lecture is titled "The Disability Movement: Where We've Been and Where We're Going" and will include a presentation of never-before-seen videos of 1970's disability activists in action and first person anecdotes about overcoming challenges to passing the Americans with Disabilities Act (ADA). Additionally, the unpublished results of the Independent Living Research Utilization (ILRU) ADA 25th Anniversary survey of people with disabilities will be presented.
Everyone from the SBMI community is invited to attend. Lunch will be provided for SBMI attendees but you must RSVP beforehand by calling 713-500-3992.
SBMI Students Earn Denton A. Cooley Scholarship

Three SBMI doctoral students earned Denton A. Cooley, M.D. Transformation & Hope Scholarships for fall 2015 and we want to congratulate them.
John Calhoun
Scott Malec
Adriana Stanley
In order to earn the Denton A. Cooley, M.D. Transformation & Hope Scholarship, students must exhibit outstanding academic achievement based on GRE scores, previous GPA and any published scholarly work.
AMIA 10x10 Course Begins on July 6

Dean and Dr. Doris L. Ross Professor Jiajie Zhang, Ph.D. will be teaching the Healthcare Interface Design course as part of the AMIA 10x10 program for 2015. The course, which is SBMI's fourth offering for the program, will be offered from July 6, 2015 to Sept. 14, 2015.

The course will help those in the health IT industry better grasping EHRs, human-computer interaction, human factors and health IT usability. Those who register should have an educational background in health sciences, computer science, informatics or other related areas.
Registration for the course includes complimentary AMIA Affiliate membership for the 2015 calendar year (for those who are not already AMIA members) which includes access to 23 specialty working groups. Those who register are also eligible for a certificate of completion. The optional in-person session for the course will be held at the AMIA Annual Symposium, Nov. 14 through 18 in San Francisco, CA at no extra cost.
Visit the AMIA 10x10 website for more information or to register for the course.
Upcoming SBMI Recruiting Events

Several SBMI faculty and staff members will be traveling in the coming months to visit universities and attend conventions to promote our degree programs. We invite any prospective students or alumni in the area to visit us during these events.

June 28 - 30 - TxHIMA Annual Convention & Expo in San Marcos, TX
July 13 - 14 - AHIMA Data Summit: Beyond ICD-10

in Baltimore, MD

July 14 - 15 - Student Success Summit 2015

in Austin, TX
SBMI Professor Dean Sittig, Ph.D. was interviewed for a Healthcare-Informatics.com article discussing open EHRs and information sharing.
Elmer Bernstam, M.D., M.S.E., SBMI professor and associate dean for research, was quoted by both the Houston Chronicle and the Seattle Times in stories that explore a recent EHR study that examines acid-reflux drug safety.
Save the Date

Aug 17
Summer 2015 Poster Session
UCT 1414, 4 p.m.
Important Dates

| | |
| --- | --- |
| Jun 9 - Jul 7 | MyUTH Registration open for 2nd six week session |
| Jun 27 | Last day to drop courses & receive grade of 'WP' or 'WF' (may impact GPA) - 12 week session |
| Jun 27 | Tuition & fee payment due to avoid late fee - 2nd six week session |
| Jul 3 | Independence Day will be observed - university is closed |
| Jul 8 | First class day - 2nd six week session |
| Jul 8 - 13 | Class add/drop for students already registered - 2nd six week session |
| Jul 9 - 13 | Late fee payment - $15 late fee - 2nd six week session |
| Jul 18 | Late day to drop courses & receive grade of 'WP' or 'WF' (may impact GPA) - 2nd six week session |