Volume 7, Issue 11
June 22, 2017
Sittig Named to International Informatics Academy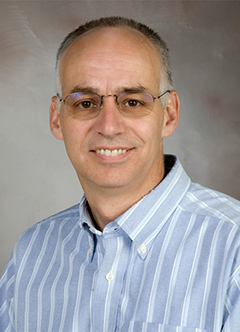 Professor Dean Sittig, Ph.D. has been elected to the inaugural class of the International Academy of Health Sciences Informatics (IAHSI), or the Academy for short.
There are 120 founding Academy members and they represent over 30 nations from across the globe. Only 33 founding members are from the United States, including Sittig. Members of the Academy are deemed as "living leaders in health informatics" according to the International Medical Informatics Association (IMIA) which established the Academy this year.
For more details on Sittig's election, read the SBMI news story.
Summer 2017 Scholarship Awardees
SBMI would like to congratulate all summer 2017 scholarship recipients and thank all students who took the time to apply.
Dean's Excellence Fund
Neuosoft Certificate Scholarship Fund
Idorenyin Ossom - Certificate
Stephen Simington - Certificate
Doris Ross Scholarship Fund
Syeda Fathima - M.S.
Victoria Limon - M.S.
Vishnupriya Sridharan - M.S.
Sicheng Zhou - M.S.
SBMI Bragging Points
In May, Cui Tao, Ph.D., associate professor, was invited to participate in the National Academy of Engineering's 2017 US Frontiers of Engineering Symposium. The Frontiers of Engineering program assembles a group of emerging engineering leaders to discuss cutting-edge research in various engineering fields and industry sectors. The goal is to bring participants together to collaborate, network, and share ideas. The symposium will take place in East Hartford, Conn. Sept. 25 to 27.
Assistant Professor Jonathan Ishee, JD, MPH, MS, recently visited London to be awarded The Freedom of the City of London. Ishee was admitted to the Freedom because of his previous presentation by a Livery Company – Freeman to the Worshipful Company of Information Technologists. During his visit, Ishee also had dinner at Guildhall with the Lord Mayor of London
Professor James Langabeer, Ph.D., MBA, was recently re-appointed as National Chair of the American Heart Association, Ambulatory Quality Improvement Committee.
Dr. Langabeer & Tiffany Champagne-Langabeer, Ph.D. recently had an article accepted into the International Journal of Medical Informatics. The article was written in conjunction with both faculty members and their partners at Texas A&M University. The article is titled "Review of successful hospital readmission reduction strategies and the role of health information exchange."
Assistant Professor Angela Ross, DNP, MPH, PMP recently had a co-authored article published in the AMSUS – The Society of Federal Health Professionals. The article is titled "An Outpatient Performance Improvement Project: A Baseline Assessment of Adherence to Pain Reassessment Standards."
Dr. Ross, along with SBMI Assistant Professor and Alumna Kimberly Smith, Ph.D. recently finished the 18-month UTHealth Health Educators Fellowship Program. Ross and Smith presented their research findings at a poster session on June 9.
If any SBMI alumni or current students want to announce a recent professional accomplishment in a future Academic Update, please share the details with Chelsea Overstreet via email at Chelsea.E.Overstreet@uth.tmc.edu.
Upcoming SBMI Recruiting Events
Several SBMI faculty and staff members will be traveling in the coming months to visit universities and attend conventions to promote our degree programs. We invite any prospective students or alumni in the area to visit us during these events.

Professor James Langabeer, Ph.D., was featured in a Healthline.com story regarding when to call an ambulance.
Professor and Founding Director of the Center for Precision Health (CPH), Zhongming Zhao, Ph.D. was featured in a UTHealth news article focused on tools developed at CPH to single out "actionable" cancer-causing mutations.
Save the Date

June 23
Dart-Driven Approaches For Efficient Drug Discovery
Wan Kyu Kim, Ph.D.
CPH Seminar in Precision Medicine at UCT 1412, 3 p.m.
August 14
Summer 2017 Poster Session
UCT 1414, 4 p.m.
Important Dates

| | |
| --- | --- |
| July 4 | Independence Day - University is closed |
| July 14 | Ph.D. – Last day to defend dissertation |
| July 17 | Fall 2017 registration opens in MyUTH |
| Aug. 11 | Last class day for summer 2017 semester |
| Aug. 14 & 15 | Final exams & evaluations for summer 2017 |
| Aug. 15 | Ph.D. – Last day to defend proposal |
| Aug. 15 | Electronic copy of state of the science/capstone or dissertations due to the Office of Academic |
| Aug. 28 | First class day for fall 2017 semester |