Volume 7, Issue 8
March 23, 2017
SBMI Bragging Points
Members of the SBMI Community have recently achieved noteworthy accolades and we want to recognize them and applaud their accomplishments.
Houston HIMSS Chapter Scholarship Application Now Open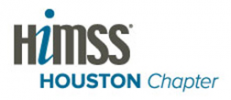 The purpose of the Houston HIMSS Student Scholarship is to provide a $2,000 scholarship to students demonstrating academic excellence and leadership potential in healthcare IT and related fields.

Eligibility requirements include:
Be a full-time or part-time associate, bachelor, graduate, or doctoral student attending an accredited institution, including online degree program. Students enrolled in a certificate or certification program are not eligible to apply for the scholarships.
Be a student or employee sponsored member of HIMSS and Houston Chapter of HIMSS.
Be able to provide a brief presentation of the process of the degree seeking program to the board toward the end of the fiscal year.
Have not received Houston Chapter of HIMSS scholarship in prior year.
The application deadline is April 17 and students can visit the Houston HIMSS Chapter website to get more information and apply.
2017 Interprofessional Team Training Workshop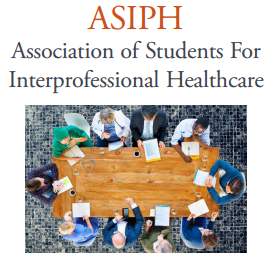 The UTHealth Center for Interprofessional Collaboration (CIPC) has launched registration for the spring 2017 Interprofessional Team Training workshop. The four session workshop is designed to enhance a student's ability to function in interprofessional health care teams. All UTHealth students and alumni are welcome to attend the free workshop.

The sessions will take place at UTHealth School of Dentistry, Fullerton Classroom (SOD 4310) on Thursdays from April 6 to April 27 5:00 to 7:00 p.m.
Visit the CIPC website for more information. The online registration deadline is March 31.
Population Health Panel on April 12
SBMI Professor James Langabeer, M.B.A., Ph.D. will moderate a panel on April 12 titled "Population Health: What is it?" at the UTHealth School of Public Health. Four leaders from across Texas will come together to define the concept of population health and offer strategies and solutions.

Panelists will include:
David Callender M.D., M.B.A., FACS – President of the University of Texas Medical Branch at Galveston
Benjamin Chu, M.D., M.P.H., MACP – President and CEO of Memorial Hermann Health System
Elena Marks, J.D., M.P.H. – President and CEO of Episcopal Health Foundation
David Lakey, M.D. – Chief Medical Officer and Associate Vice Chancellor for Population Health at the University of Texas System
The panel will take place from 11 a.m. to 1 p.m. on Wed., April 12 at the School of Public Health (1200 Pressler Street Houston, TX 77030) in the first floor auditorium and all are invited to attend.
Second Annual TMC Biodesign Hackathon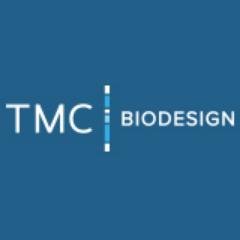 The Second Annual TMC Biodesign Hackathon will take place Mar. 31 - April 2, 2017 at the TMC Innovation Institute. Selected participants will hear problem statements and collaborate with a multidisciplinary team to build a solution over the course of a weekend. Teams will be mentored by TMC Biodesign Fellows, industry experts and leading TMC clinicians during the hackathon.
The event is by invitation only so apply online if you are interested in participating and contact tmcbiodesign@tmc.edu for more information.
Precision Medicine Day on April 13
The Center for Precision Health, a joint venture between the UTHealth School of Biomedical Informatics and School of Public Health, invites you to attend its first Precision Medicine Day on April 13 at Fayez S. Sarofim Research Building (1825 Pressler St, Houston, TX 77030) from 8 a.m. to 2:30 p.m.

Join national leaders and UTHealth experts to learn how precision medicine is integrating research disciplines and clinical care in guiding individualized patient care. This event aims to foster peer-to-peer networking and provide opportunities to explore collaboration endeavors with other researchers, participating guests, and external partners who are working to bring precision medicine to the forefront of healthcare. Experts will talk about recent advances in precision medicine followed by a poster session highlighting innovative research in precision medicine.
Please visit the Precision Medicine Day website for more information about registration and the event schedule.
Obesity Health Interest Group
SBMI students are invited to join the UTHealth Obesity Health Interest Group. The multidisciplinary student interest group is sponsored by The Obesity Health Consortium. The group prepares students to treat the most prevalent chronic disease in the United States and provides an opportunity for leadership and collaboration with students across multiple disciplines while they learn more about treating patients with obesity.

For more information, contact Katie Duncan, Obesity Medicine Fellow, at Katherine.Duncan@uth.tmc.edu.
Upcoming SBMI Recruiting Events
Several SBMI faculty and staff members will be traveling in the coming months to visit universities and attend conventions to promote our degree programs. We invite any prospective students or alumni in the area to visit us during these events.


SBMI Associate Dean for Academic Affairs and Associate Professor Susan Fenton, Ph.D. was interviewed for a "For The Record" magazine article on the growth of the data scientist role in healthcare.

Save the Date

April 6

Clinical Data Analytics Idiosyncrasies
Mark Weiner
SBMI Research Seminar at UCT 1414, 12 p.m.
April 12
To Be Determined
Frank Manion
SBMI Research Seminar at UCT 1414, 12 p.m.
April 19
To Be Determined
Jun Li
SBMI Research Seminar at UCT 1414, 12 p.m.
April 26
State of the School
Dean Jiajie Zhang, Ph.D.
UCT 1414, 12 p.m.
May 1
Spring 2017 Poster Session & Connect 2017
Fayez S. Sarofim Research Building (IMM) Lobby (1825 Pressler St.)
4:30 p.m. to 6:30 p.m.
May 4
SBMI Commencement Ceremony
Cooley Center
(7440 Cambridge St. Houston, TX 77030), 4 p.m.
Important Dates

| | |
| --- | --- |
| March 31 | Ph.D. - Last day to defend dissertation |
| Apr. 7 | Titles of state of science/capstone & dissertations are due to Office of Academic Affairs |
| Apr. 10 | Summer 2017 registration opens in MyUTH |
| Apr. 14 | M.S. - State of science/capstone drafts to Advisor for review |
| Apr. 28 | Last class day for spring 2017 |
| Apr. 28 | Ph.D. - Last day to defend proposal |