Volume 6, Issue 10
May 19, 2016
SBMI Year in Review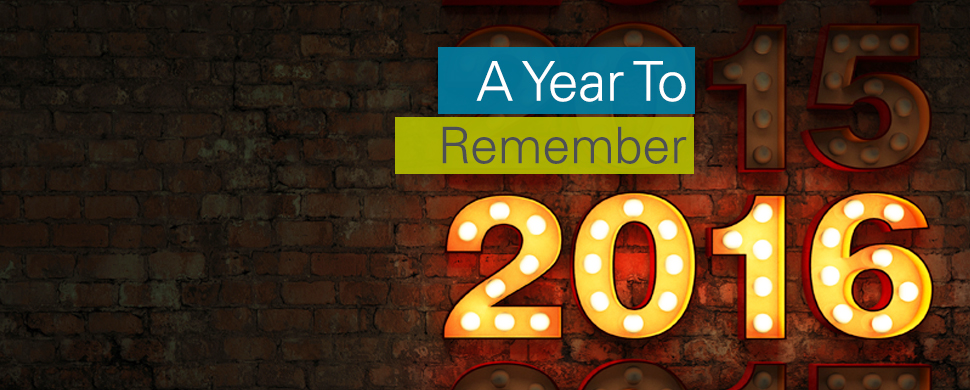 Another busy and successful year has come and gone at SBMI. Watch the school's latest "Year in Review" video on YouTube to see the highlights from the 2015-2016 year.
Congratulations to 2015-2016 Graduates
SBMI hosted its annual Commencement Ceremony on May 5. Twenty six graduates participated in the ceremony as they earned a master's or doctoral degree from SBMI over the past three semesters. John Halamka, M.D., M.S. Chief Information Officer of the Beth Israel Deaconess System and International Healthcare Innovation Professor at Harvard Medical School was the commencement speaker.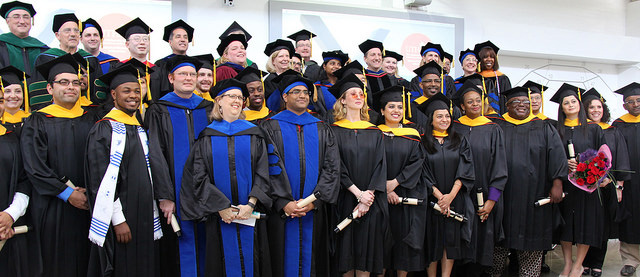 We would like to congratulate the following students who participated in our Commencement Ceremony.
Summer 2015 Graduates

Ph.D. – Claire Loe, M.P.H.
M.S. – Adlai Arandela
M.S. – Althorp Arandela
M.S. – Vidya Narayana
Fall 2015 Graduates

Ph.D

. – Deevakar Rogith, M.B.B.S.

M.S

. – Vanessa Bianca Buckley

M.

S. – Kathy de Figueiredo

M.

S. – Nicholas Poole

M.

S. – Kimberly Spirrison

M.

S. – Sharon Francine Young

Spring 2016 Graduates

Ph.D

. – Joshua Caleb Goodwin, M.S.

M.

S. – Preston Aycox

M.

S. – Evan Paul Bernard

M.

S. – Eric Bigelow

M.

S. – Devi Das

M.

S. – Angel Guevara

M.

S. – Lindsey Larue Hadfield

M.

S. – David Brian Hebert

M.

S. – Kevin Leung

M.

S. – Grace-Julia Okoroji

M.

S. – Kayode C. Olupinyo

M.

S. – Rajani Pinnamaneni

M.

S. – Nina Salimi

M.

S. – Hui Song

M.

S. – Lilian Turcios

M.

S. – Mary Regina Wysocki
Several award winners were announced during the ceremony including the SBMI John P. McGovern Outstanding Teacher Award winner for 2015-2016; Assistant Professor Sahiti Myneni, Ph.D., M.S.E. Alumnus Carl Vartian, M.D. was awarded the 2016 Distinguished Alumnus Award from the SBMI Alumni Association. SBMI spring 2016 graduate Rajani Pinnamaneni's poster "Developing a Clinical Decision Support Tool to Support the Family-Centered Care in PICU" was awarded the spring 2016 Paul C. Boyle Award for Excellence in Research.
Congratulations to all award winners and to our newest group of SBMI alumni.
Click here for ceremony photos.
Click here for ceremony video.
SBMI Accepting Summer 2016 Scholarship Applications
UTHealth & SBMI make scholarships available to students enrolled in the school as funds become available. We are currently accepting applications for several scholarships to be awarded for the summer 2016 semester.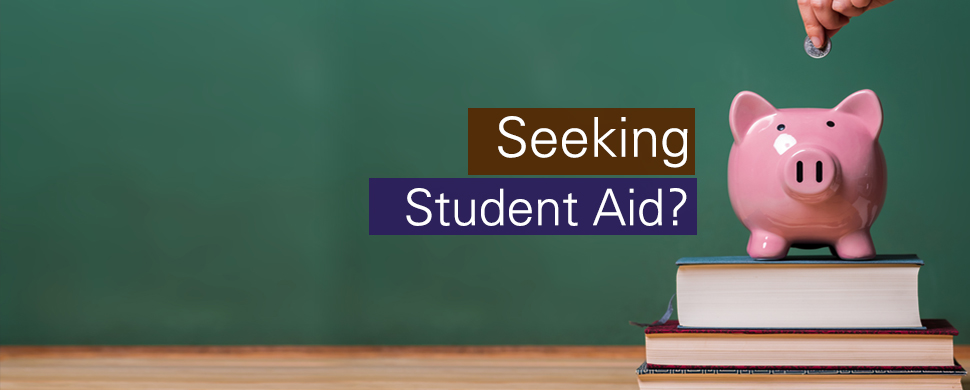 The criteria of eligibility include:
Current enrollment in a graduate degree program at SBMI
Must be in good academic standing
Considerations include:
Pattern of academic achievement
Teaching and mentoring experience
Leadership experience
Community service
Success in overcoming adversity
Previous and recent publications in the discipline (if any)
Qualified professionals employed by Texas Medical Center health service organizations
To apply, please submit a one-page essay; single spaced, 12pt font, justifying why you are deserving of a scholarship. The essay should address the considerations listed above. We also require a current CV or resume. Submitted documents should be in one PDF file with the student's name in the file name.
Please submit your documents to sbmiacademics@uth.tmc.edu by close of business (5 p.m. CST) on Friday, May 27, 2016. All submissions must be electronic; paper submissions will not be accepted.
The Scholarship and Awards Committee, composed of SBMI faculty members, recommends the recipients for the scholarships to the Dean.
If you have questions or need additional information, email sbmiacademics@uth.tmc.edu or by phone at 713.500.3591.
SBMI Bragging Points
Members of the SBMI Community have recently achieved noteworthy accomplishments and we want to recognize them.
In February, SBMI Associate Dean for Research & Professor, Elmer Bernstam, M.D., M.S.E. presented a proposal for a Clinical Data Network to the University of Texas (UT) System Board of Regents Health Affairs Committee. This month, the plan was approved by the UT System Board of Regents and $12.4 million from the Available University Fund will be utilized over four fiscal years to support the new UT System Clinical Data Network.

Professor James Langabeer, Ph.D., M.B.A. earned several recognitions recently as he was named Chair of the Guidelines Advantage Committee of the American Heart Association (AHA). The committee integrates the American Cancer Society, the American Diabetes Association, and the AHA to develop a registry and benchmarking data for population health outpatient data. Dr. Langabeer was also given the Editor of the Year Award by the Western Journal of Emergency Medicine this month and he was named to the Editorial Board of the Journal of Healthcare Management; the top-ranked journal of health administration.

SBMI Assistant Professors Angela Ross, D.N.P., M.P.H. and Kimberly Smith, Ph.D. were invited to do a demonstration presentation at the 2016 Academies Collaborative Meeting. The one-day conference, focused on assessment in education, will be held at the Pavilion for Women at Texas Children's Hospital on May 20.
If any SBMI alumni or current students want to announce a recent professional accomplishment in a future Academic Update, please share the details with Chelsea Overstreet via email at Chelsea.E.Overstreet@uth.tmc.edu.
Student Governance Organization Election Results
SBMI would like to thank all of the students who participated in the 2016-2017 Student Governance Organization (SGO) elections; this includes those who opted to run and students who participated by voting.

We want to congratulate the new SGO officers for the 2016-2017 academic year:
President: Digant Shah (Dual Degree Student)
Vice President: John Calhoun (Doctoral Student)
Secretary: Roni Matin (Doctoral Student)
SIC Representative 2016 – 2018: Jingcheng Du (Doctoral Student)
Congratulations to all and we look forward to another productive year for SGO.
Upcoming SBMI Recruiting Events

Several SBMI faculty and staff members will be traveling in the coming months to visit universities and attend conventions to promote our degree programs. We invite any prospective students or alumni in the area to visit us during these events.


The creation of the new UT System Clinical Data Network was profiled in a UT System news release that SBMI Associate Dean for Research & Professor, Elmer Bernstam, M.D., M.S.E. was quoted in.

Save the Date

Aug. 15
Summer 2016 Poster Session
UCT 1414, 4 p.m.
Important Dates

| | |
| --- | --- |
| Apr. 11 - May 20 | Summer registration open in MyUTH |
| May 20 | Tuition & fee payment due to avoid late fee |
| May 23 | First day of classes for summer semester (12-week and 1st 6 -week session) |
| May 23 - 26 | Class add/drop for students already registered |
| May 23 - 26 | Late registration open in MyUTH |
| May 30 | Memorial Day - University is closed |