Volume 7, Issue 10
May 18, 2017
SBMI Year in Review
With the summer semester beginning this month, another academic year at SBMI will soon come to a close. Make sure you watch SBMI's latest "Year in Review" video on YouTube for a recap of the 2016-2017 school year.
Congratulations SBMI Graduates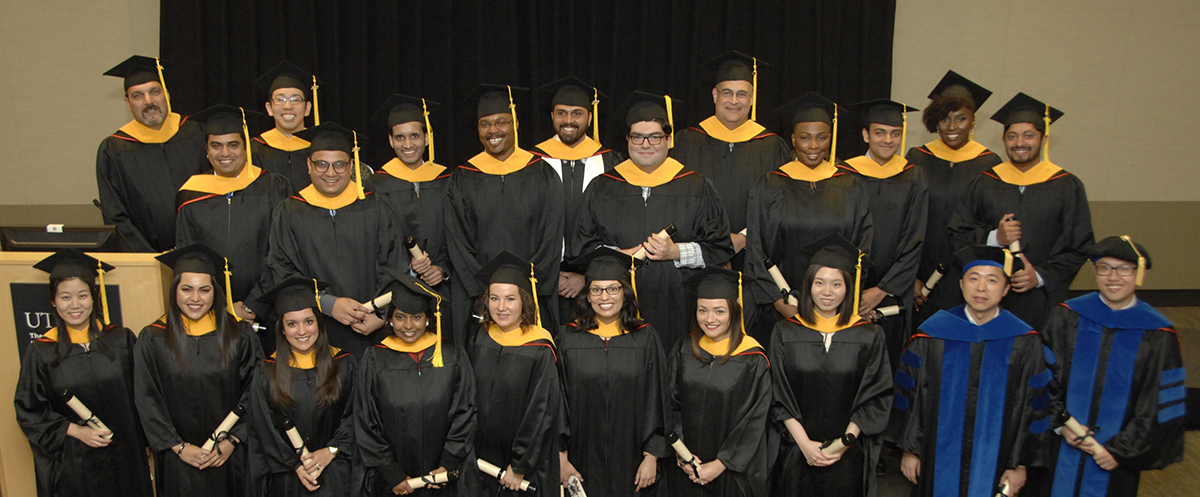 SBMI hosted its annual Commencement Ceremony on May 4. Twenty three graduates participated in the ceremony as they earned a master's or doctoral degree from SBMI over the past three semesters. The commencement speaker was Benjamin Chu, M.D., M.P.H.; President and CEO of Memorial Hermann Health System.
We would like to congratulate the following students who participated in our Commencement Ceremony.
Summer 2016 Graduates
M.S. – Sahitha Gajjala
M.S. – Martial Tam
M.S. – Gala Vela
Fall 2016 Graduates
M.S. – Isela De La Cerda
M.S. – Pamella Lewis
M.S. – Jignesh Modha
M.S. –

Saeid Pournejati

M.S. – Ajeesh Sunny
Spring 2017 Graduates
Ph.D. – Min Jiang, M.S.
Ph.D. – Chen Liang, M.S.
M.S. – Vishvajit Aghera
M.S. – Dinesh Banjara
M.S. – Mike Bouie-Hattix
M.S. – Pratik Chaudhary
M.S. – Charles Coton
M.S. – Yifang Dang
M.S. – Andrea Espinosa
M.S. – Holly Lucas
M.S. – Nneka Nwaeme
M.S. – Umme Rumana
M.S. – Digant Shah
M.S. – Michael Taylor
M.S. – Yujia Zhou
Several award winners were announced during the ceremony including the SBMI John P. McGovern Outstanding Teacher Award winner for 2016-2017; Professor Todd Johnson, Ph.D.

Alumna Claire Loe, Ph.D., M.P.H. was posthumously awarded the 2017 Distinguished Alumnus Award from the SBMI Alumni Association.

The spring 2017 Paul C. Boyle Award for Excellence in Research winner was Jingcheng Du, a SBMI Ph.D. student. His poster was titled "Grant Writing Proposal: Social Media Vaccine Surveillance System."

Congratulations to all award winners and to our newest group of SBMI alumni.
Click here for ceremony photos
Click here for ceremony video
SBMI Accepting Summer 2017 Scholarship Applications
UTHealth & SBMI accepts scholarship applications from students enrolled in the school as funds become available. We are currently accepting applications for scholarships to be awarded for the summer 2017 semester.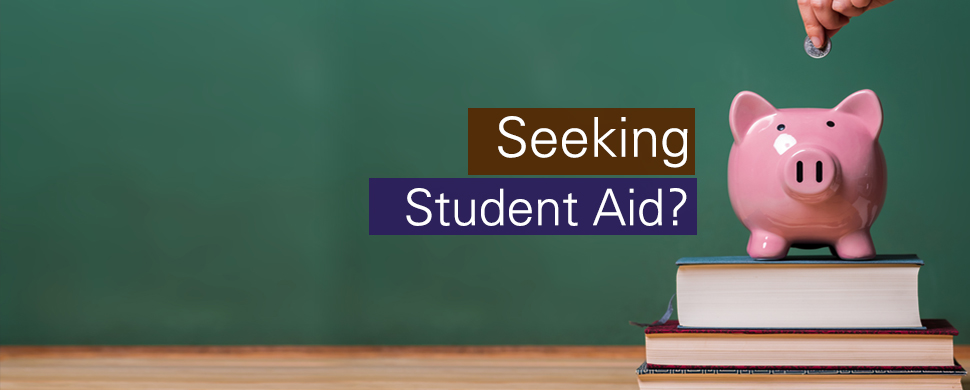 The criteria of eligibility include:
Current enrollment in a graduate program at SBMI
Must be in good academic standing
Considerations include:
Pattern of academic achievement
Teaching and mentoring experience
Leadership experience
Community service
Success in overcoming adversity
Previous and recent publications in the discipline (if any)
Qualified professionals employed by Texas Medical Center health service organizations
Please submit your application by close of business (5 p.m. CST) on Wednesday, May 24, 2017. Click here to submit the SBMI Scholarship Application. Please note that all submissions are being accepted in Qualtrics and no email or paper submissions will be accepted.
The Scholarship and Awards Committee, composed of SBMI faculty members, recommends the recipients for the scholarships to the Dean. If you have questions or need additional information, email to sbmiacademics@uth.tmc.edu or by phone at 713.500.3591.
SBMI Bragging Points
Members of the SBMI Community have recently achieved noteworthy accolades and we want to recognize them and applaud their accomplishments.
Jingcheng Du, SBMI Ph.D. student, was recently named to the Student Editorial Board for the Journal of the American Medical Informatics Association (JAMIA). Visit the SBMI news section of the website to read more.
SBMI Doctoral Student Scott Malec has been named a pre-doctoral research fellow with the Keck Center National Library of Medicine (NLM) Training Program in Biomedical Informatics.
Professor Dean Sittig, Ph.D. and Adjunct Associate Professor Hardeep Singh, M.D., M.P.H. recently wrote a response to an article focused on the hacking of hospitals via ransomware.
If any SBMI alumni or current students want to announce a professional accomplishment in a future Academic Update, please share the details with Chelsea Overstreet via email at Chelsea.E.Overstreet@uth.tmc.edu.
Student Governance Organization Election Results
SBMI would like to thank all students who participated in the 2017-2018 Student Governance Organization (SGO) elections; this includes those who opted to run and students who participated by voting.

We want to congratulate the new SGO officers for the 2017-2018 academic year:
President: Ram Dixit (Doctoral Student)
Vice President: Prithvi Patil (Master's Student)
Secretary: Nina Smith (Doctoral Student)
Treasurer: Carlos Perez Aldana (Doctoral Student)
SIC Representatives: Roni Matin (Doctoral Student) & Pritul Patel (Master's Student)
Congratulations to all and we look forward to another productive year for SGO.
AMIA 2017 Student Design Challenge Now Open
The 5th Annual AMIA Student Design Challenge call for participation is now open. This year, the Student Design Challenge is inviting submissions that focus on leveraging Patient-Generated Data for improving patient care.

Patient-Generated Data (PGD) has become a focus of increasing attention for both health care providers and patients. Eight teams selected as finalists will be asked to attend the AMIA Annual Symposium and present their solutions during the AMIA poster session in November in Washington, D.C. The top three teams as selected by the judging panel will be invited to participate in a formal presentation at AMIA.
Submissions are due Aug. 1. Visit the AMIA website for more details. If students have questions, they can forward those to Susan Fenton, Ph.D., associate dean for Academic Affairs.
Upcoming SBMI Recruiting Events
Several SBMI faculty and staff members will be traveling in the coming months to visit universities and attend conventions to promote our degree programs. We invite any prospective students or alumni in the area to visit us during these events.

Professor Dean Sittig, Ph.D., was cited in a For The Record story on making the most of an electronic health record system via "Safety Huddles."
Professor Hulin Wu, Ph.D., who holds a joint appointment between SBMI and the School of Public Health (SPH) at UTHealth, was named the new chair of the Department of Biostatistics at SPH.

Wu's new appointment was also profiled in the Houston Business Journal People on the Move section.
Save the Date

August 14
Summer 2017 Poster Session
UCT 1414, 4 p.m.
Important Dates

| | |
| --- | --- |
| Apr. 10 - May 19 | Summer 2017 regular registration open in MyUTH |
| May 19 | Tuition & fee payment due to avoid late fee |
| May 22 | First day of classes for summer semester (12-week) |
| May 22 – 25 | Class add/drop for students already registered |
| May 22 – 25 | Late registration open in MyUTH ($25 late fee) |
| May 29 | Memorial Day - University is closed |