Volume 7, Issue 4
November 22, 2016
In Memoriam: SBMI Alumna Claire Loe, Ph.D., M.P.H.
It is with great sadness that we share that on Nov. 3, Alumna Claire Loe, Ph.D., M.P.H., passed away in Houston, TX after her battle with cancer.
Claire earned her doctorate in health informatics in Aug. 2015 after defending her dissertation titled "Designing for Practice Development in a Social Learning System: Communicating Norms and Vicarious Experience."

In Claire's honor, SBMI's Dean & the Glassell Family Foundation Distinguished Chair in Informatics Excellence, Jiajie Zhang, Ph.D. will launch a school fund to support future SBMI doctoral students and informaticians-in-training who share Claire's passion for bettering our world.
Family, friends and colleagues will pay tribute to Claire at her memorial service on Dec. 10 at 2 p.m. at the First Unitarian Universalist Church of Houston (5200 Fannin St., 77004).
For more information on Claire, visit our website.
SBMI Bragging Points
Members of the SBMI Community have recently achieved noteworthy accomplishments and we want to recognize them and applaud their achievements.
Several articles authored or co-authored by Professor Dean Sittig, Ph.D. have been published recently and a list is included here:

New Unintended Adverse Consequences of Electronic Health Records
Integrating Patient-Generated Health Data Into Clinical Care Settings or Clinical Decision-Making: Lessons Learned From Project HealthDesign
Patient portals and health apps: Pitfalls, promises, and what one might learn from the other

Assistant Professor Tiffany Champagne-Langabeer, Ph.D., M.B.A. and Professor James Langabeer, Ph.D., M.B.A. wrote a journal article titled "Cost-Benefit Analysis of Telehealth in Pre-Hospital Care" which was accepted by the Journal of Telemedicine and Telecare recently.
Associate Professor Juliana Brixey D., M.P.H., M.S.N. was invited by the Pi Omicron 397 Chapter of Sigma Theta Tau International, the Honor Society of Nursing, to present a lecture at the University of Texas Rio Grande Valley School of Nursing. Brixey's presentation, held on Nov. 5, was titled "The Shift of Health Care: Demystifying Interprofessional Collaborative (IPC) Practice" and approximately 300 students and faculty were in attendance.
Susan Fenton, Ph.D., associate dean for academic affairs and associate professor, will speak on Dec. 8 in Las Vegas at the AHIMA Data Institute focused on "Making Information Meaningful." Fenton's presentation is titled "Data Analytics for Population Health."
Robert Murphy, M.D., SBMI's associate dean for applied informatics and associate professor, is currently spearheading the launch of the new shared data network for University of Texas System-owned hospitals and clinics. The network, which has been newly named UT System Health Intelligence Platform (UT-HIP), steering committee met at UTHealth on Nov. 4 to begin project planning.
SBMI Hosts Fall 2016 Poster Session on Dec. 12

Join us on Dec. 12 for the fall 2016 SBMI poster session & celebrate the end of the semester. Students will present their research findings for the semester and all are invited to socialize and enjoy refreshments during the session. It will take place in the Fayez S. Sarofim Research (IMM) Building from 4 to 6 p.m. We hope all SBMI students, faculty, staff and alumni will attend.
TEDxRiceU Accepting Applications
TEDxRiceU has released the online application for the second annual, independently organized TED event. It will be held on Feb. 18, 2017.
Applications are due by Saturday, Nov. 26, 2016. If you have questions, please email tedxriceu@gmail.com or nnm3@rice.edu.
#GivingTuesday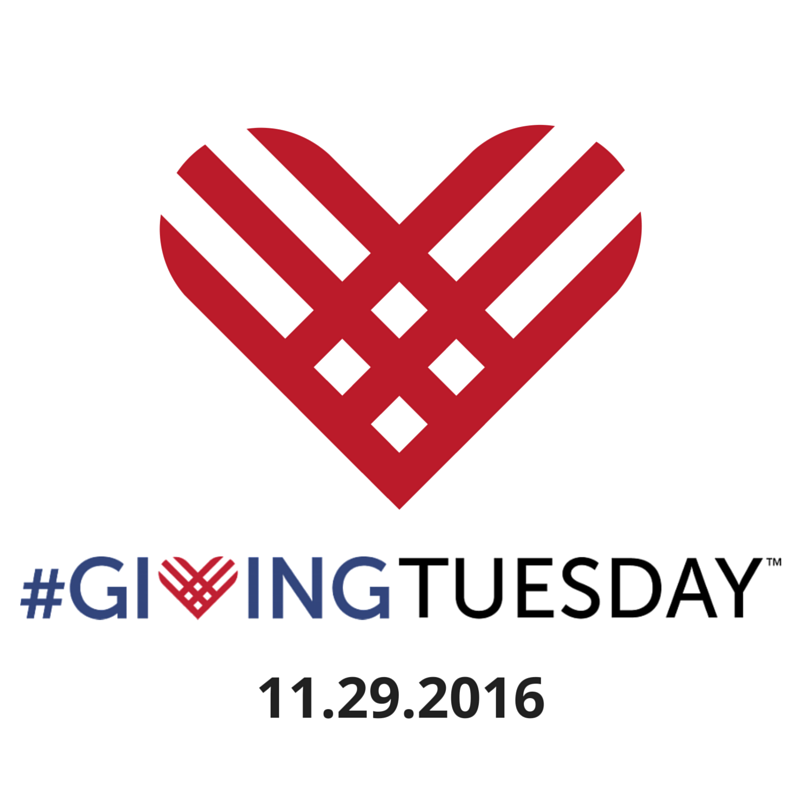 With the Thanksgiving holiday approaching, we want to remind everyone of the importance of #GivingTuesday; a day dedicated to supporting the community and donating to philanthropic organizations and causes.

On Nov. 29, following Black Friday, Small Business Saturday and Cyber Monday, we invite you all to participate in #UTHealthGivingTuesday and consider donating to SBMI on the global day of giving back. Join the movement and support charitable causes during the holiday season.
For more information on #UTHealthGivingTuesday, visit UTHealth's giving website.
Research Participants Needed
Are you interested in teaching computers to read like clinicians? Researchers at SBMI are conducting a study to explore how medical students review medical records with the goal of improving machine performance on similar tasks. Participants in the study will extract information from de-identified patient records following specific study guidelines.
This study has three components. If you are selected to participate in the full study, the total time commitment is up to 11 hours over five days. Participants will be compensated for their time.
Eligible participants have started their clinical training and have passed their second year of medical school. If you meet the criteria and are interested, call 713-500-3619 or send an email to Mandana.Salimi@uth.tmc.edu.

Professor James Langabeer, Ph.D., M.B.A. was recently featured in an UTHealth news story regarding his role in the new Collaboration for Population Health Improvement Initiative.
Professor Lex Frieden, M.A. was quoted in a Houston Chronicle story on voting accommodations for people with disabilities.

Save the Date

Nov. 30
TBD – Scott Sittig
SBMI Research Seminar in UCT 1414, 12 p.m.
Dec. 12
Fall 2016 Poster Session
Fayez S. Sarofim Research Building (IMM) Lobby (1825 Pressler St.)
4 p.m. to 6 p.m.
Important Dates

| | |
| --- | --- |
| Nov. 23 | M.S. - State of science/capstone drafts to Advising Committee for review |
| Nov. 24 - 25 | Thanksgiving holiday – University is closed |
| Dec. 9 | Last class day for fall 2016 |
| Dec. 12 - 16 | Final exams/evaluations |
| Dec. 12 | Fall poster session |
| Dec. 16 | All final documents due (state of the science, capstone report etc.) by 5 p.m. |
| Dec. 20 | Grades due in MyUTH |