Volume 5, Issue 2
September 18, 2014
SBMI Donates Nursing Informatics Collection to TMC Library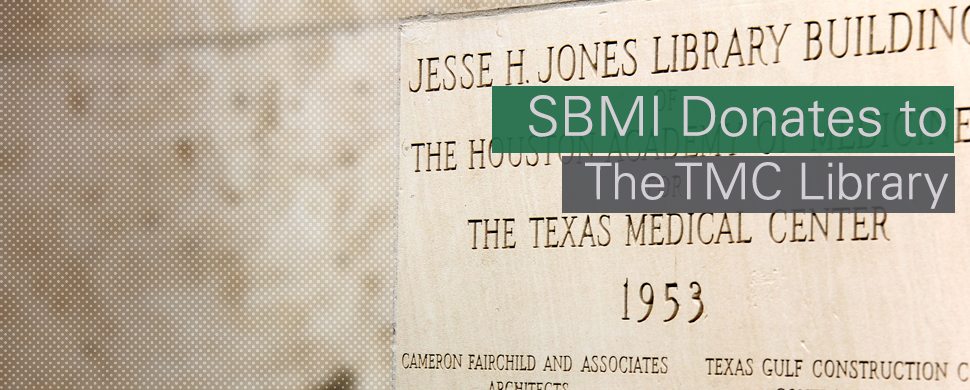 The UT School of Biomedical Informatics (SBMI) recently donated a collection of nursing informatics related articles, reports, published documents, and books to the John P. McGovern Historical Collections and Research Center at the Texas Medical Center (TMC) Library. The collection was previously housed at the University of Maryland and includes over 200 items that date back to the 1970's and 1980's.
Since its arrival at the McGovern Historical Center, the collection has been processed and categorized as the staff follow the natural order for which the items were received. Soon after, an inventory or "finding aid" for the collection is created to make the collection accessible online via the National Institutes of Health National Library of Medicine, the Texas Archival Resources Online (TARO), and the TMC Library website.
This collection will not only benefit students and faculty at SBMI, but researchers and students from other institutions can utilize the materials; it enhances the knowledge others can gain in the nursing informatics industry. Juliana Brixey, Ph.D., MPH, RN, associate professor of biomedical informatics and nursing, states that "with these resources at our disposal, SBMI is on the path to making impactful advances in the field of nursing informatics."
With the help of professionals in the nursing informatics field, the Head of the McGovern Historical Center, Philip Montgomery, MLIS, CA, noted that "this collection, which is considered to be a piece of living history," can become a core collection that continuously grows. SBMI wants to encourage anyone in the nursing informatics field who is interested in contributing personal artifacts or institutional records to the collection to contact Philip Montgomery directly. You can also visit the McGovern Historical Center contribution webpage for additional information.
SBMI is Nationally Ranked by MBA Healthcare Management

MBA Healthcare Management recently released its annual "Top 25 Master's in Healthcare Informatics Degree" rankings for affordability and ranked SBMI sixth in the nation. Among the research universities within the ranking that also offer doctoral degrees in Health Informatics, SBMI was the second most affordable program in the nation, after the University of Utah.
In determining what health informatics programs to rank, MBA Healthcare Management considered three elements; program accreditation, innovative learning platforms utilized by the institution, and university engagement in emerging trends for research. After evaluating universities on the three aforementioned items, the 25 programs with the lowest in-state tuition costs were then ranked numerically.
Jiajie Zhang, Ph.D., SBMI dean, indicated that "we are proud to receive acknowledgement for our high caliber master's program." Zhang continued, "SBMI has many leading informatics researchers on our faculty and is located in the world's largest medical center complex. This gives our students a distinct advantage in the fields of research discovery and biomedical informatics innovation."
SBMI was the only school in the state of Texas listed on the rankings. For a complete list, please visit the MBA Healthcare Management website.
SBMI Welcomes New Faculty Member to Staff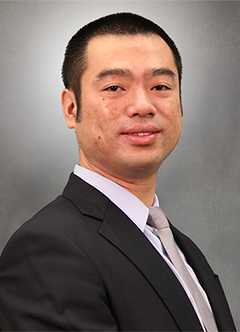 Min Zhu, Ph.D., a SBMI alumnus, is now a faculty member for the school. Zhu earned his doctorate in health informatics from SBMI in 2010 and on July 16th of this year, his faculty appointment at the school began. Prior to arriving in Houston in 2005 to start his doctorate program here, Zhu worked in his home country of China as a Health IT software engineer and studied medical informatics at Erasmus University Rotterdam in The Netherlands. Zhu also has a background in medicine as he earned a bachelor of medicine at Southeast University and interned at Zhongda Hospital.

Zhu's research interests are in interface design and evaluation, knowledge modeling, structured data entry, and clinical communication analysis. However, software engineering and promotion are true research passions for Zhu. As the primary faculty contact for students interested in projects taking place in the Informatics Innovation, or I2 lab, Zhu is eager to help bridge the gap between research and industry. "The commercialization of research findings is an important pursuit," Zhu stated. "SBMI faculty strive to help students take their biomedical informatics discoveries and make them accessible to industry professionals."

In the future, Zhu plans to make improvements to the TURF tool to include more analytics, a mobile platform, and ultimately make the data more meaningful to the end user. In addition to revamping the TURF tool, Zhu hopes to be an asset to SBMI students and as a graduate of this school, Zhu has a unique perspective. Zhu notes that "SBMI faculty members can help students identify areas of interests and guide those interests into promising prospects in the job market. Ultimately, we want to help students be more marketable in the industry."


Recent SBMI Enrollment Increase


The start of the fall 2014 semester marks a large milestone here at SBMI as student enrollment is up 40% as compared to this same time last year. This major accomplishment in student growth marks a record for the largest fall enrollment total in school history.

Associate Dean for Academic Affairs, Susan Fenton, Ph.D., RHIA, FAHIMA is very pleased to see the sizeable increase in SBMI student enrollment. "Biomedical informatics is a rapidly growing and evolving industry and our school is a reflection of that," says Fenton. "SBMI faculty and staff are here to maximize the experience of each of our students and we look forward to continuing that with our group of new students."

With this growth, SBMI faculty members are still able to accommodate the needs of all students in their courses, whether they are online or on campus. If any students who are new to the SBMI community need assistance during their first semester, please feel free to email the Office of Academic Affairs at SBMIAcademics@uth.tmc.edu.

SBMI Introduces New Program Coordinators


With the start of a new academic year, SBMI is pleased to introduce a new group of program coordinators. As of September 1st, each program is under new faculty leadership and SBMI has added a nursing informatics program coordinator into the fold. The new program coordinators are as follows:
Doctoral Program – Dean Sittig, Ph.D., professor of biomedical informatics
Master's Program (All tracks) – Yang Gong, M.D., Ph.D., associate professor of biomedical informatics
Nursing Informatics Program – Juliana Brixey, Ph.D., MPH, RN, associate professor of biomedical informatics and nursing
Public Health Informatics & Dual Degree Programs – Sahiti Myneni, Ph.D., MSE, assistant professor of biomedical informatics
Certificate Program – Robert Vogler, Ph.D., M.Ed., associate professor of biomedical informatics
"As faculty appointments expire and research projects flourish, we must make changes to our coordinator positions so we can continuously help our programs thrive and provide students with the best academic support feasible," notes SBMI Dean Jiajie Zhang, Ph.D. "We are extremely grateful for the dedication past program coordinators have exhibited and look forward to seeing where our new coordinators will take their respective programs."
Amy Franklin, Ph.D., served as the past master's program coordinator, Craig W. Johnson, Ph.D., was the past doctoral program coordinator, and Juliana Brixey, Ph.D., MPH, RN, previously held the position of coordinator of the public health informatics & dual degree programs. The students, faculty, and staff of SBMI would like to thank these faculty members for their hard work during their tenures.
SBMI Alumni Profile: Biru Yang, Ph.D., MPH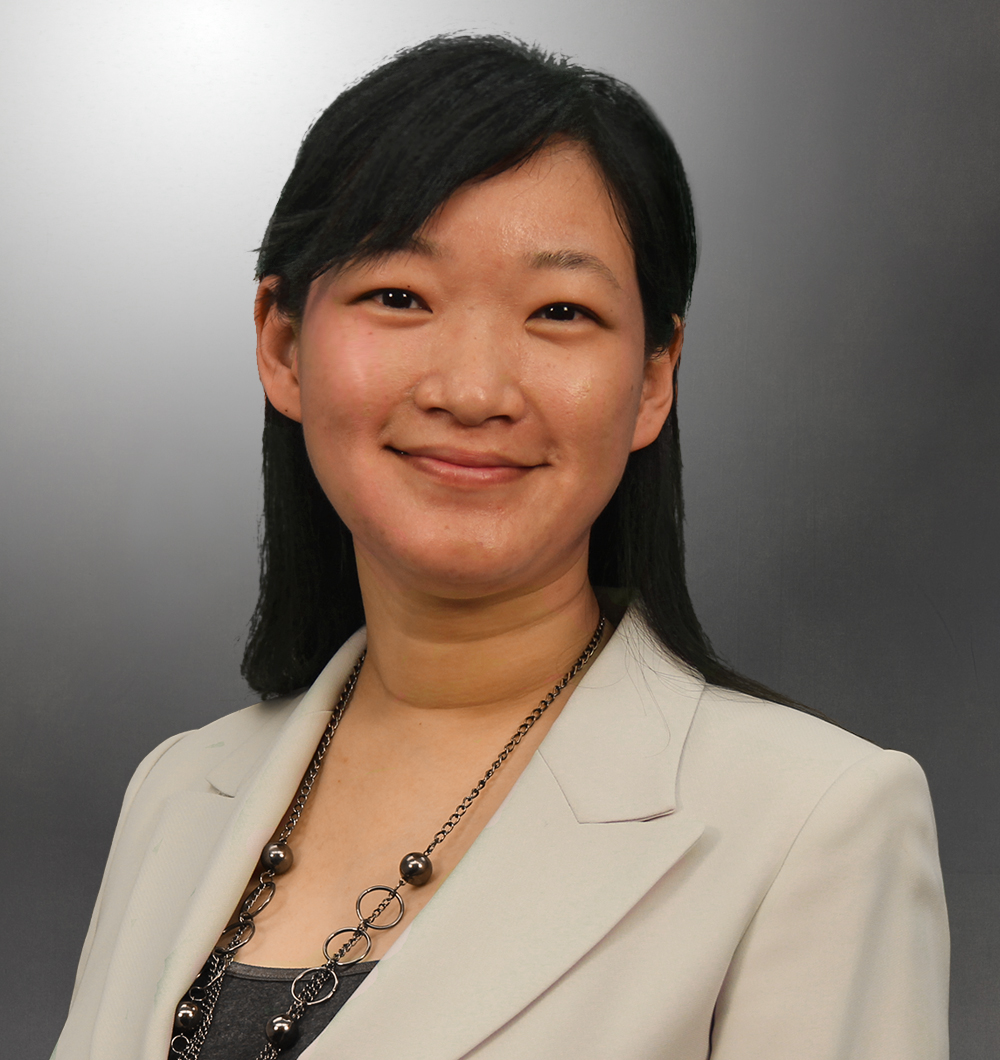 Yang graduated from the SBMI master's in applied health program in August of 2013 and currently works for the Houston Department of Health and Human Services (HDHHS) as an epidemiologist supervisor. Yang oversees the electronic disease surveillance system called Maven. She is also responsible for reportable conditions including zoonotic diseases, vector borne diseases, respiratory diseases and Hepatitis B and C. Prior to earning her degree from SBMI, Yang was a biostatistician at HDHHS but credits the program with helping her earn a promotion to her current role.
Recently, Yang has been named a fellow for one of four prestigious fellowship programs sponsored by the Center for Disease Control (CDC) through Project SHINE: Strengthening Health Systems Through Interprofessional Education. The one year fellowship Yang will participate in is called "Informatics Training-in-Place Program," or I-TIPP for short. This fellowship is for professionals already in the informatics field who oftentimes work in local or state health departments and want to further their professional skillset in the informatics industry. Yang is looking forward to her time in the I-TIPP fellowship program and said, "I plan to leverage every opportunity afforded to me during my time in the program. Efficiency is critical in this industry and I want to learn ways to use informatics in the most lucrative way so I can do my work as effectively as possible."
SBMI faculty member Juliana Brixey, Ph.D., MPH, RN is one of Yang's mentor for the course of her fellowship. Yang also credits Brixey with impacting her most during her master's degree. "Dr. Brixey is very task-oriented and I truly appreciate how she makes her expectations very transparent," noted Yang. "She played an integral role in helping me narrow down the scope of my projects as a SBMI student so I could get a more focused perspective."
Yang has one important piece of advice for current students: take advantage of your student status. Yang states that "students should capitalize on their student identity to approach others in the industry and ask key questions early on."
Upcoming SBMI Recruiting Events

Several SBMI faculty and staff members will be traveling in the coming months to visit universities and attend conventions to promote our degree programs. We invite any prospective students or alumni in the area to visit us during these events.

SBMI Students are AMIA Awards Finalists
A team of three SBMI master's students (Vickie Nguyen, Mandana "Nina" Salimi, and Adriana Stanley) and one doctoral candidate (Mehdi Rais) has been named a 2014 Student Design Challenge top 8 finalist team for the American Medical Informatics Association (AMIA) 2014 Annual Symposium. This is the second year in a row that a SBMI student team has been in the top 8 finalists of the AMIA Symposium Student Design Challenge. The team's project is based on the AMIA Student Design Challenge theme of patient portals and engaging patients with their healthcare providers.

The team developed a prototype of a patient portal application, "app" for short, which puts patient portal information in an easy to use format. The "app" encourages interaction with providers by giving the patient ways to customize it to their specific likes and needs. The prototype also uses a geographic information system (GIS) to push health-related notifications based on the patient's general location. The "app" is even programmed to reward good health practices like medication adherence and reaching exercise goals with online prizes and other incentives.

The team will present this "app" design at the AMIA 2014 Annual Symposium, which takes places from November 15, 2014 to November 19, 2014 in Washington DC. Please wish our SBMI student team the best!

Recently, SBMI Professor and Associate Dean for Research, Elmer Bernstam, M.D., M.S.E., was interviewed by Newsradio 740 KTRH regarding recent upticks in hackers targeting hospitals and confidential patient information. Click here to review the story.
Dean Sittig, Ph.D., SBMI professor was recently quoted in an article on www.CMIO.net that highlighted the frequency of EHR-related safety events. You can read the entire article here.

Save the Date

September 18
In celebration of National Health Information Technology Week (September 15 – September 19), SBMI is hosting a Meet & Greet event from 4:30 to 6:30 PM in University Center Tower (UCT) 1410, which is on the 14th floor. The event will allow attendees to mingle with our faculty and students and discuss the future of health IT. Email SBMIAcademics@uth.tmc.edu for more information.
September 24
Automating Evidence Synthesis
Byron Wallace
SBMI Research Seminar at UCT 1414, 12 PM
September 26
The South Central Texas Chapter of HIMSS is hosting a joint symposium entitled "Bridging Electronic Health Information with Big Data --Revolutionizing Health Care Delivery in the 21st Century" from 7:15 AM to 12 PM. Click here to register for the symposium or to get more information. Cost is $75.00 for HIMSS members, $90.00 for non-members and $25.00 for students.
October 1
Stories From the Front Line of Informatics
Linda Harrington
SBMI Research Seminar at UCT 1414, 12 PM
October 8
Cloud-enabled Clinical Decision Support at Memorial Hermann
Robert Murphy
SBMI Research Seminar at UCT 1414, 12 PM
October 15
Social Network Analysis in Public Health Information Systems: A Concept Map
Catherine Pepper
SBMI Research Seminar at UCT 1414, 12 PM
Important Dates

| | |
| --- | --- |
| October 17 | Last day to drop courses & receive grade of 'WP' or 'WF' (This may impact GPA.) |