Volume 7, Issue 2
September 22, 2016
Congratulations to our Scholarship Awardees
SBMI recently awarded scholarships and our school wants to thank all students who submitted applications. These are the scholarship recipients for fall 2016:
Merrill & Joe Hafner Doctoral Fellowship in Informatics Innovation
Kang Lin Hsieh – Ph.D. Student
Carlos Perez Aldana – Ph.D. Student
Bridges Family Doctoral Fellowship in Informatics Innovation
Han Chen – Ph.D. Student
Roni Matin – Ph.D. Student
Lingyi Tang – Ph.D. Student
Xinyuan Zhang – Ph.D. Student
Doris L. Ross Scholarship Fund
Ram Dixit – M.S. Student
Neuosoft Certificate Scholarship Fund
Maria Cortez – Certificate Student
Chizoba Ifeorah – Certificate Student
Lorraine Mendez – Certificate Student
Hua Xu, Ph.D. Awarded NIH Grant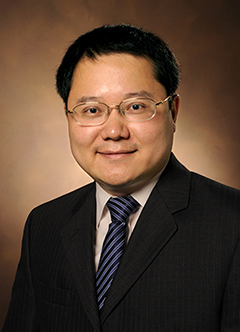 Join SBMI in congratulating Robert H. Graham Professor in Entrepreneurial Biomedical Informatics and Bioengineering Hua Xu, Ph.D. Xu was recently awarded a National Cancer Institute/NIH cancer informatics research grant worth more than $3.1 million.
The project is titled "Advancing Cancer Pharmacoepidemiology Research through EHRs and Informatics." The project proposes to integrate and extend previously developed tools to build an informatics infrastructure for electronic health records (EHR) data extraction, interpretation, management, and analysis, to advance cancer pharmacoepidemiology research.
Xu is the principal investigator for the grant and will lead the SBMI team as they develop novel methods for different clinical NLP tasks. SBMI Associate Professor Cui Tao, Ph.D. will serve as a co-investigator as she provides her expertise in conceptual modeling and knowledge representation. The grant, which is a collaborative effort between UTHealth, Mayo Clinic and Vanderbilt University, began on Sept. 1 and will end on Aug. 31, 2021.
HIMSS17 Program Assistant Opportunity

SBMI is an Academic Organizational Affiliate (AOA) with HIMSS. As such, our students have the opportunity to serve as Program Assistants at the Annual HIMSS Conference.
Program Assistants will get to network, attend HIMSS17 sessions and explore the conference exhibit hall. In addition, here are other perks provided to Program Assistants:
Two HIMSS pullover jackets
All scheduled daily meals throughout the conference, including a breakfast briefing, lunch, student/staff dinner and social functions
Complimentary shared housing
Complimentary conference registration (depending on assignment)
Daily transportation to/from the convention center
Post-conference cash incentive based on performance
In order to be a Program Assistant, students must meet these criteria:
Nov. 14 is the Program Assistant application deadline. Please visit the HIMSS17 website for more information and to apply: http://www.himssconference.org/registration/program-assistants.
UTHealth Center for Interprofessional Collaboration Workshops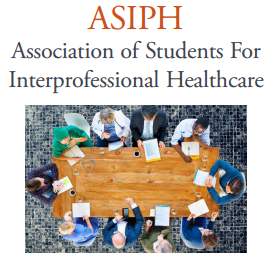 The UTHealth Center for Interprofessional Collaboration (CIPC) is pleased to announce the Fall 2016 Interprofessional Team Training Workshop. All four sessions will take place every Thursday in October at the University of Texas School of Dentistry Fullerton Classroom (SOD-4310) from 5 to 7 p.m.

All UTHealth students and alumni are welcome to attend. The CIPC will also provide video conferencing services for those at a distance.
Register online at https://www.uth.edu/ipc/ before Sept. 30, 2016. To learn more about the workshops, call the UTHealth CIPC at 713.500.3579 or send an email to UTCIPC@uth.tmc.edu.
SBMI Welcomes New Faculty Member
Earlier this month, SBMI Alumnus Deevakar Rogith, MBBS, Ph.D. and UTHealth's CMIO Ryan Walsh, M.D. joined SBMI as the school's newest faculty members. Rogith's new role is that of assistant professor on the non-tenure track and Walsh will serve as assistant professor while assisting with applied informatics studies at SBMI on a part-time basis.

Rogith graduated from SBMI's Ph.D. program in Dec. 2015 and most recently served as a postdoc research fellow for the school. Rogith's research focuses on integrating cognitive science and clinical medicine in exploring clinical data for better health care and patient safety.

As CMIO, Walsh works closely with physicians in the university's group medical practice – UT Physicians. Additionally, Walsh played an integral role in the selection of UT Physician's new EHR and he coordinates information technology initiatives for the university.
CDC Public Health Informatics Fellowship Program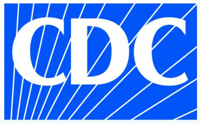 CDC's Public Health Informatics Fellowship Program (PHIFP) is soliciting applicants for the 2017 incoming class and is hosting some upcoming webinars so students can learn more about the opportunity.
The CDC Public Health Informatics Fellowship Program (PHIFP) provides on-the-job training for professionals to apply expertise in information science, computer science, and information technology to address current and future informatics needs. Fellows are placed in assignments in centers and offices across the CDC where they gain experiential training.

Feel free to register for one of the upcoming webinars to learn more about the fellowship program.
| | | |
| --- | --- | --- |
| Mon., October 3 | 1 - 2 p.m. CDT | Register |
| Thurs., October 6 | 10 - 11 a.m. CDT | Register |
| Thurs., October 6 | 1 - 2 p.m. CDT | Register |
The PHIFP application is open now through Nov. 1, 2016. Visit the PHIFP website to learn more about the program.
Upcoming SBMI Recruiting Events

Several SBMI faculty and staff members will be traveling in the coming months to visit universities and attend conventions to promote our degree programs. We invite any prospective students or alumni in the area to visit us during these events.


Save the Date

Sept. 26
Student InterCouncil (SIC) Salutation 2016
Cooley Center (7440 Cambridge St, 77054)
5:30 to 7:30 p.m.
Sept. 28
State of the School
Dean Jiajie Zhang, Ph.D.
SBMI Research Seminar in UCT 1414, 12 p.m.
Oct. 5
Striving toward Semantic Interoperability
John D'Amore
SBMI Research Seminar in UCT 1414, 12 p.m.
Oct. 12
Applied Informatics and its Role in the Pay-for-Performance Environment
Ryan Walsh, M.D.
SBMI Research Seminar in UCT 1414, 12 p.m.
Oct. 19
TBD
Kang Lin Hsieh
SBMI Research Seminar in UCT 1414, 12 p.m.
Important Dates

| | |
| --- | --- |
| Oct 14 | Last day to drop courses & receive grade of 'WP' or 'WF' (may impact GPA) |
| Nov 11 | Ph.D. - Last day to defend dissertation |
| Nov 23 | M.S. - State of science/capstone drafts to Advising Committee for review |
| Nov 24 - 25 | Thanksgiving holiday – University is closed |