Center for Clinical and Translational Sciences addresses COVID-19 health disparities in Texas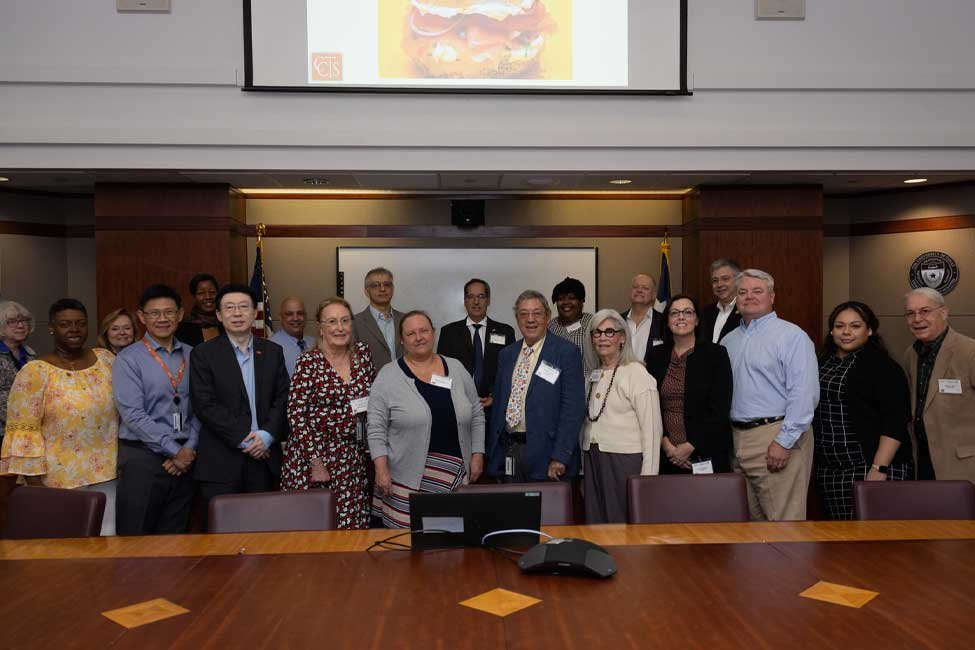 The Center for Clinical and Translational Sciences and its seven academic health institution partners harnessed relationships built over 15 years to quickly respond to the COVID-19 pandemic. Their collaborative effort helped facilitate the flow of information from researchers to clinicians as new discoveries were made and therapies developed, which ultimately helped save lives.
Translational science is a framework for research that focuses on collaboration. The goal is to translate lab research and science discoveries and bring them into clinical practice quickly to solve health problems. This flow of information also includes public health workers who apply the knowledge to population health.
The Center for Clinical and Translational Sciences was first established in 2006 by the University of Texas Health Science Center at Houston (UTHealth), The University of Texas MD Anderson Cancer Center, and Memorial Hermann Health System with one of the National Institutes of Health's inaugural Clinical and Translational Science Awards. The center is now in its third funding cycle. In 2021 alone, the center brought more than $26.8 million in NIH grants to Texas to combat the pandemic, particularly among vulnerable populations.
"Because of our established collaboration channels, the Center for Clinical and Translational Sciences was immediately prepared to respond to clinical trial needs for COVID-19 almost overnight," said Michael Blackburn, PhD, UTHealth executive vice president and chief academic officer. "We are proud of the group and what it has accomplished. Throughout the pandemic there were conversations with the governor and other Texas officials, and people from across the country who reached out to us. The team structure we have in place enabled us to react quickly and help communities, and the impact it has had on the nation has been great."
The Center for Clinical and Translational Sciences, under the leadership of UTHealth, is one of the largest in the country, reaching 14.5 million people in Texas and western Louisiana. It is also one of the most diverse, serving a population that is 37% Hispanic and including a large rural and economically challenged population.
During the pandemic, the center expanded its footprint in Northeast Texas and in South Texas with the addition of Louisiana State University Health Shreveport and The University of Texas Rio Grande Valley.
Other members include Texas Tech University Health Sciences Center El Paso, UTHealth School of Public Health Brownsville campus, The University of Texas Health Science Center at Tyler, as well as the Texas Medical Center institutions of MD Anderson, UTHealth, and Rice University.
"The Lower Rio Grande Valley is 93% Hispanic overall," said David McPherson, MD, executive director and one of the principal investigators. "It is a highly vulnerable area along the U.S.-Mexico border. Chronic disease disparities are prevalent, and those disparities contributed to how hard COVID-19 hit the area, resulting in a case fatality rate that is almost double that of the state and the country. A lot of focus during the pandemic has been addressing that and doing research around it."
Projects of the Center for Clinical and Translational Sciences include several initiatives to address testing disparities in vulnerable and underserved populations across the state, including in the Houston metro area, in South Texas, and in East Texas and West Texas, which have higher rates of uninsured and African American populations.
The center collaborated on the use of convalescent plasma as a COVID-19 treatment, including working with another NIH-funded center in New York. The Center for Clinical and Translational Sciences in Texas enrolled 25% of all subjects in the trial across the country and had enrolled more than 50% of the subjects since it entered the trial.
Another project was researching medications to prevent blood clots in people recovering from COVID-19 at home, as well as an inpatient trial to examine ways to reduce overactive immune effects of the disease. Other trials centered on examining whether repurposed medications could reduce the duration and severity of the symptoms of moderate COVID-19 and, if so, to track the effect of hospitalization and mortality of people with severe COVID-19.
The center is one of three sites chosen nationally to improve participation in the NIH's National COVID Cohort Collaborative as well as in the All of Us program, which aims to gather health data from 1 million Americans.
As vaccine distribution rates increase across the country, the center's work continues. It has applied to create a consortium of 14 institutions spanning six states to study "long-haul" COVID-19 symptoms.
The center is also involved in work to improve COVID-19 vaccination among Houston's Black community, Houston residents experiencing homelessness, the Rio Grande Valley Hispanic community, East Texas rural Hispanic and non-Hispanic communities, and North Louisiana rural Black and non-Hispanic communities. The work includes collaborating with other agencies to offer education, motivation, support, and new resources to medically underserved and vulnerable communities and to individuals with other health conditions.
The principal investigators for the Center for Clinical and Translational Sciences are David McPherson, MD, chair of the Department of Internal Medicine at McGovern Medical School at UTHealth; Jiajie Zhang, dean of UTHealth School of Biomedical Informatics; Daniel Karp, MD, professor in the Department of Investigational Cancer Therapeutics at MD Anderson; and Robert Bast Jr., MD, vice president for translational research at MD Anderson. Michael Blackburn, PhD, dean of MD Anderson UTHealth Graduate School of Biomedical Sciences, is principal investigator for the National Research Services Award for Graduate Student Training, which is funded as a separate core grant under the parent award. Charles "Trey" Miller III, PhD, associate vice president of clinical research and health care quality at UTHealth, is principal investigator for the Institutional Career Development Program for faculty. UTHealth's Maureen Goode, PhD, is the administrative director of the Center for Clinical and Translational Sciences.