Grahame Grieve Named 2019 Glaser Award Recipient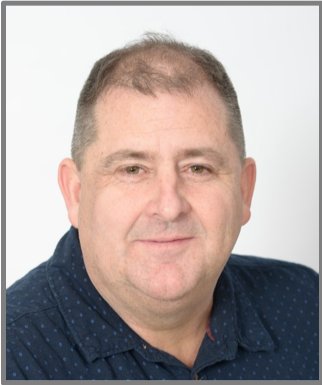 The John P. Glaser Health Informatics Society was initiated by The University of Texas Health Science Center at Houston (UTHealth) School of Biomedical Informatics (SBMI) in recognition of the expertise and leadership of John P. Glaser, PhD, who is a universally recognized thought leader in the field of health informatics. The John P. Glaser Health Informatics Society was created to acknowledge innovators in the field of health informatics and provide education, collaboration, and networking opportunities for the broader community of health informatics professionals, clinicians, and students.
Ivo D. Nelson, a notable health information technology entrepreneur, was accorded the 2016 John P. Glaser Health Informatics Innovator Award; Dr. David Westfall Bates, Harvard's internationally renowned patient safety expert, accepted the Glaser Award in 2017, and H. Stephen Lieber, former President & CEO of the Health Information and Management Systems Society (HIMSS), accepted the 2018 Glaser Award.
On October 18, 2019, celebrated healthcare interoperability expert, Grahame Grieve, will receive the 2019 Glaser Award and be formally inducted into the Glaser Society by its Founding Member, John P. Glaser, PhD, and SBMI Dean, Jiajie Zhang, PhD. The event will include a lecture by Grieve entitled FHIR: The Power of Standards to Change Health Outcomes, followed by a reception in his honor; a more detailed announcement will be disseminated to the public in the near future.
Grahame Grieve is the Founder of HL7 FHIR and FHIR Product Director at HL7 International. FHIR (Fast Health Interoperability Resources), the leading healthcare data exchange standard of the future, was developed by the health care IT standards body known as HL7 (Health Level Seven). HL7 International is a not-for-profit, ANSI-accredited standards developing organization dedicated to providing a comprehensive framework and related standards for the exchange, integration, sharing, and retrieval of electronic health information.
Grieve has a background in laboratory medicine, vendor software development, clinical research, and open source development. Since becoming a consultant in 2011, he has conceived, developed, and sold interoperability and clinical document solutions and products in the Australian and global markets. He has worked to develop standards and solutions with several U.S. vendor consortiums, as well as the national programs of Canada, England, Singapore, and Australia.
Dr. John Glaser recently remarked, "In his roles as founder and active proponent of HL7 FHIR, Grahame Grieve is a true visionary. His farsightedness, determination, and ability to marshal international intellectual capital focused on interoperability are reshaping healthcare in ways that are still being imagined. His work, and that of so many contributors to this effort, will revolutionize patient care—at the individual and population levels."
"The challenges of sharing data are very real and often involve stakeholders with complex, conflicting agendas. We all know that interoperability is an ongoing process—and, over more than a decade, Grahame Grieve has leveraged his strategic leadership positions to achieve convergence among U.S., international, and European standards organizations. This is no small triumph, and the fight isn't over. Thus, we are extremely proud to accord the 2019 John P. Glaser Health Informatics Innovator Award to Grahame Grieve," affirmed SBMI's Dean, Dr. Jiajie Zhang.
SBMI Associate Dean for Applied Health Informatics, Dr. Robert Murphy, observed: "As a physician and an informatician, I am singularly impressed by Grieve's focus on pragmatic outcomes derived from a comprehensive array of tactics that are steadily moving us toward interoperability—notably, standards development, implementation, and adoption; open source and tool development and devising interoperability toolkits; enterprise architecture and governance; and clinical document and clinical interoperability solutions. He and his colleagues are extraordinary change agents within healthcare."
Since 2011, Grahame Grieve has served as Principal of Health Intersections, an integration/interoperability consulting firm based in Melbourne, Australia. Previously, he held multiple positions focused on interoperability and standards development with Kestral Computing, including Chief Technology Officer, National Development Manager, and Product Lead. Early in his career, he was a clinical researcher and a clinical biochemist at St. Vincent's Hospital in Melbourne.
Grahame Grieve holds a BSc in Biochemistry and Cell Biology from Auckland University (NZ); he earned an MAACB certification from the Australasian Association of Clinical Biochemists; and has been designated a Fellow of the Australasian College of Healthcare Informatics (FACHI credential). For his work, Grieve has been awarded the Health Informatics Society of Australia (HISA) Jon Hilton Award in Primary Care Informatics (2015), the HISA Don Walker Award for Effectiveness in Health Informatics (2009), and the MAACB Examiner's Prize (1992), among others.
Grahame Grieve lives in Melbourne, Australia with his wife and two daughters.
published on 04/24/2019 at 3:45 p.m