Volume 11, Issue 8
April 23, 2021
In Memoriam: James "Jim" Turley, PhD, RN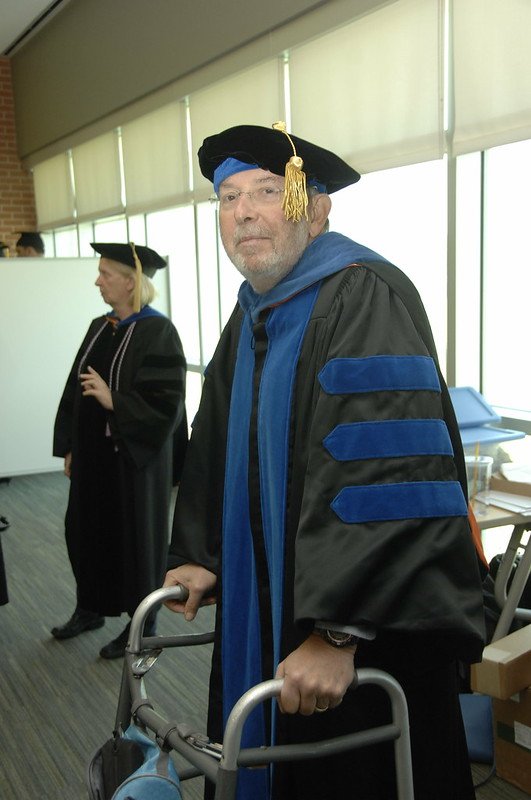 James "Jim" Turley, PhD, RN, a retired Associate Professor and one of the founding members of the School of Biomedical Informatics (SBMI), died tragically on April 18, 2021 after being struck by a vehicle while bicycling in Houston, TX.
Dr. Turley was a renowned informatics leader and played an instrumental role in shaping SBMI. He also gave back to the school by starting the James Turley Endowed Scholarship for Global Health in 2018.
Click here to read more about his incredible life and lasting legacy.
SBMI Bragging Points
Members of the SBMI Community have recently achieved noteworthy accomplishments. We want to recognize and applaud their endeavors.
A study co-authored by Professor W. Jim Zheng, PhD found a possible explanation for why many cancer drugs that kill tumor cells in mouse models won't work in human trials.
PhD Student Surabhi Datta, MS was awarded 2nd place for her student paper during the AMIA 2021 Virtual Informatics Summit.
Zaid Soomro, SBMI certificate student, presented his research during a poster presentation at the American Academy of Neurology Annual 2021 Meeting.
Poster Session for Spring 2021
SBMI's spring 2021 Poster Session will take place on Monday, May 3 at 4:00 PM (CDT). The Office of Academic Affairs is hosting this live event in a virtual format for the health and safety of all faculty, students, and staff at SBMI.
The event will take place in Hopin as thirteen students present their research. All attendees are asked to register for the event at https://hopin.com/events/sbmi-spring-2021-poster-session. Please contact the Office of Academic Affairs if you have questions about the virtual event.
SBMI Accepting Competitive Scholarship Applications
SBMI has scholarship funds currently available and the Office of Academic Affairs is currently accepting applications for summer 2021 semester scholarships.
All SBMI students, both new and returning, are eligible to apply. Applicants must also be in good academic standing and enrolled for summer 2021 courses in SBMI's certificate, masters, PhD or DHI program.
Consideration for earning a scholarship includes:
Pattern of academic achievement
Teaching and mentoring experience
Leadership experience
Community service
Success in overcoming adversity
Previous and recent publications in the discipline (if any)
Click here to submit the SBMI Scholarship Application. Please note that all submissions must be submitted in Qualtrics. No email submissions will be accepted.
The application deadline is Sunday, May 9, 2021 at 5:00 PM (CDT). If you have questions, please send an email to SBMIAcademics@uth.tmc.edu or call 713.500.3591.
SGO Election Reminder
SGO Elections for 2021-2022 are currently open and the Office of Academic Affairs would like to encourage all interested students, who meet the criteria, to run for a position by the May 1 deadline.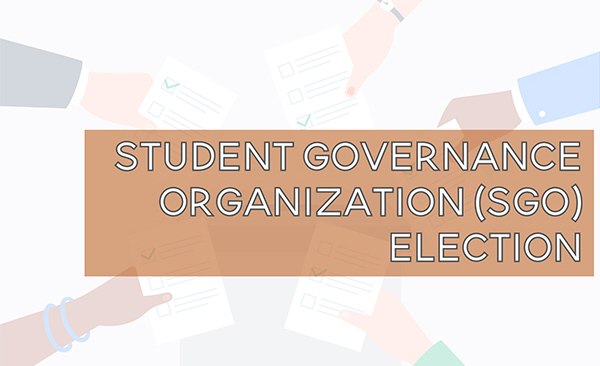 Students can find the election application here:
https://uthtmc.az1.qualtrics.com/jfe/form/SV_aUZU305mqaloHPM.
SBMI IN THE NEWS
Assistant Professor Tiffany Champagne-Langabeer, PhD was quoted in an US News & World Report article earlier this month. It explores her research on illegal opioid purchasing that takes place on the Dark Web.
Save the Date
Apr. 28
State of the School
Dean Jiajie Zhang, PhD
Virtual SBMI Research Seminar, 12 PM
May 2
SBMI Commencement Ceremony
Minute Maid Park, 1 PM CDT
Ticket is required to attend.
May 3
SBMI Spring 2021 Poster Session
Virtual Event, 4 PM CDT
Important Dates
| | |
| --- | --- |
| Apr. 30 | Last class day for spring 2021 |
| Apr. 30 | Deadline for Removal of Incomplete Grades for fall 2020 |
| May 2 | Commencement Ceremony (Joint event with GSBS and McGovern Medical School) |
| May 3 | SBMI Spring 2021 Virtual Poster Session |
| May 3-7 | Final Exams/Evaluations |
| May 11 | Faculty - Grades due in Campus Solutions |
| May 14 | Tuition & fees due for summer 2021 |
| May 14 | Regular registration for summer 2021 closes in myUTH |
| May 15 | Late fee payment - $25 Late Fee is assessed |
| May 17 | First class day for summer 2021 courses |
| May 17-20 | Late registration open for summer 2021 in myUTH |
| May 17-20 | Add/Drop open for summer 2021 in myUTH |