Volume 10, Issue 10
June 25, 2020
SBMI Hosting Student Town Hall on June 25th
All SBMI students are invited to participate in the SBMI Student Town Hall on Thursday, June 25th at 2 p.m. (CST). Click here to register for the Webex event. During the Town Hall, please anticipate:
Address from Dean Zhang
Results for the SBMI COVID-19 Check-in Survey
Ongoing Activities & Planning
Questions from SBMI Students
If students have any questions about the planned Town Hall, please contact the Office of Academic Affairs at SBMIAcademics@uth.tmc.edu.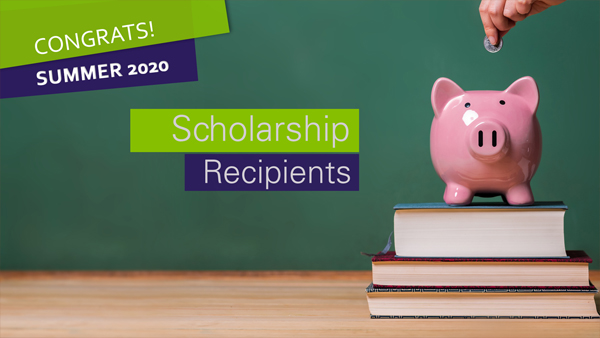 Summer 2020 Scholarship Recipients
SBMI would like to congratulate our recent scholarship winners for this summer semester. We thank all students who applied, as well. These are the recipients:
SBMI Dean's Excellence Scholarship
Maryam Garza - Dual PhD/MPH Student
Allison Hadjis - MS Student
Astrid Manuel - PhD Student
Amanda Oliphant - Dual MD/MS Student
Yuqi Si - PhD Student
Viralkumar Vaghani - PhD Student

SBMI Excellence Scholarship

Ngozi Chukwudebe - MS Student
Vyas Dake - MS Student
Amaryllis Fernandes - Dual MD/MS Student
Meghana Gudala - MS Student
Andrew Hedges - MS Student
Yiming Li - PhD Student
Shruthi Manas - PhD Student
Jessica Okunbor - MS Student
Luis Oliveira - MS Student
Gustavo Villarreal - MS Student
Laura Vincent - MS Student
Jing Zhang - MS Student

James Turley Endowed Scholarship for Global Health


Akshat Kumar - Dual MD/MS Student


Neuosoft Certificate Scholarship Fund

Poonam Desai - Certificate Student

Willerson Endowed Scholarship

Tavleen Singh - PhD Student
UCSC Annual Workshop Registration is Open
The 26th Annual University Classified Staff Council (UCSC) Workshop will be online this year. Session One takes place at 12 p.m. on Thursday, June 25, 2020. This year the workshop theme is "2020 - Get a Clear Vision," and sessions will be held throughout the summer, rather than on a single day.
The first session will explore the topic of "Staying Sane and Being Safe: Self-care Strategies for Managing Mental Health during the COVID-19 Crisis." Participants will hear from a panel of speakers about how to take care of ourselves in the midst of chaos.
If you are a classified staff member, it is free to attend. Note that you do need your supervisor's permission prior to signing up. Click here to register for Session One.
Professor Dean Sittig, PhD, was quoted in a Medscape story about tests that showed electronic health records did not detect serious issues in hospital patients.
Save the Date
June 25
SBMI Student Town Hall
Webex Events
Important Dates
| | |
| --- | --- |
| July 3 | Independence Day holiday - University is closed |
| July 10 | PhD - Last day to defend dissertation |
| July 15 | Fall 2020 registration opens in myUTH |
| Aug. 7 | PhD - Last day to defend proposal |
| Aug. 7 | Last class day for summer 2020 semester |
| Aug. 10 & 11 | Final exams & evaluations for summer 2020 |
| Aug. 11 | Electronic copy of state of the science/capstone or dissertations due via Canvas |
| Aug. 31 | First class day for fall 2020 semester |