Volume 9, Issue 3
November 28, 2018
SBMI Bragging Points
Members of the SBMI Community have recently achieved noteworthy accomplishments and we want to recognize them and applaud their accomplishments.
SBMI Fall 2018 Poster Session on Dec. 10
Join us on Dec. 10 for the fall 2018 SBMI poster session & celebrate the end of the semester. Students will present their research findings for the semester and all are invited to socialize and enjoy refreshments during the session. It will take place in the Fayez S. Sarofim Research (IMM) Building from 4 to 6 p.m.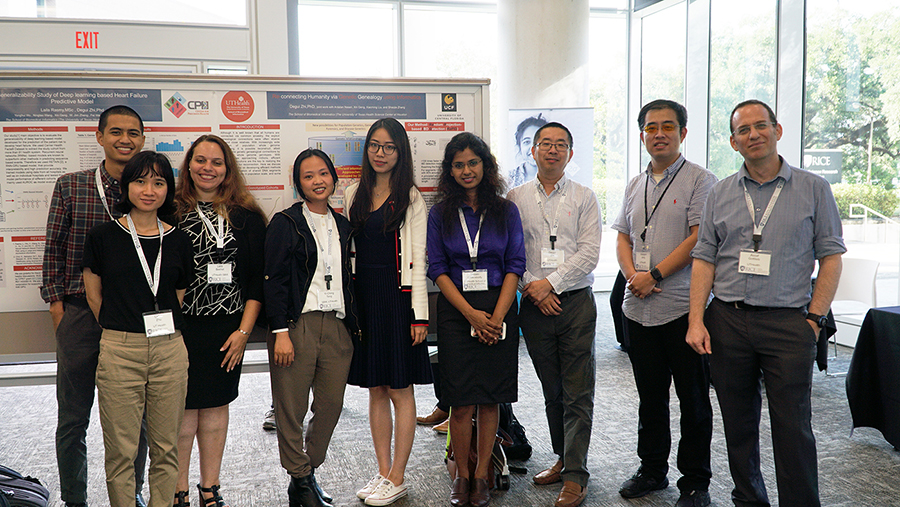 We hope all SBMI students, faculty, staff and alumni will attend.
Summer Internship Opportunity
ACHE and the American Hospital Association's Institute for Diversity and Health Equity are currently accepting applications for the Institute's 2019 Summer Enrichment Program.
The Summer Enrichment Program (SEP) places diverse graduate students pursuing advanced degrees in healthcare administration or a related field in 10-week, paid internships at healthcare organizations across the country. Starting in February, the Institute's staff will work with organizations to match SEP students with host sites. The internships typically run June through August.
SBMI students should learn more about the program and if interested, apply. The deadline to qualify for First Round Interviews with the Institute is January 7, 2019.
Save the Dates
Nov. 28
Yejin Kim, PhD
Tensor Factorization for Computational Phenotyping SBMI Research Seminar in UCT 1414, 12 p.m.
Dec. 5
Jiajie Zhang, PhD
State of the School
SBMI Research Seminar in UCT 1414, 12 p.m.
Dec. 10
Fall 2018 Poster Session
Fayez S. Sarofim Research Building (IMM) Lobby (1825 Pressler St.)
4 p.m. to 6 p.m.
Important Dates
| | |
| --- | --- |
| Dec. 7 | Last class day for fall 2018 |
| Dec. 10-14 | Final exams/evaluations |
| Dec. 10 | Fall poster session |
| Dec. 14 | Signed coversheets and final copies of the State of the Science, Capstone Paper or Dissertation are due by 5 p.m. CST. Must be in PDF format. |