Volume 10, Issue 3
November 26, 2019
Happy Thanksgiving from SBMI
The Office of Academic Affairs would like to wish everyone in the SBMI Community a safe and happy Thanksgiving holiday with family, friends, and loved ones. Enjoy the cherished time as you reflect on that many reasons you are thankful.
SBMI offices will be closed on Nov. 28 and 29 for the holiday. Regular business hours will resume at 8 a.m. on Monday, Dec. 2.
SBMI Bragging Points
Members of the SBMI Community have recently achieved noteworthy accomplishments. We want to recognize and applaud their endeavors.
Alumnus Kendall Kiser is SBMI's first Dual MD/MS graduate. He is still studying at McGovern and was recently awarded the first annual Goodine Murphy Award. This scholarship recognizes a student who exhibits success in the Family Medicine rotation and who additionally has an acute awareness of relevant issues and challenges in primary care delivery as currently experienced and those anticipated. His essay, which accompanied his award application and is focused on the importance of health informatics.
Professor Cui Tao, PhD was named to the ACMI Elections and Nominations Committee. Her term starts in Jan. of 2020 and runs through the Dec. of 2021. Tao also has a co-authored article that JAMIA recently published.
If any SBMI alumni or current students want to announce a recent professional accomplishment in a future Academic Update, please share the details with Chelsea Overstreet via email at Chelsea.E.Overstreet@uth.tmc.edu.
SBMI Accepting Competitive Scholarship Applications
SBMI has scholarship funds available. The Office of Academic Affairs is currently accepting applications for spring 2020 semester scholarships.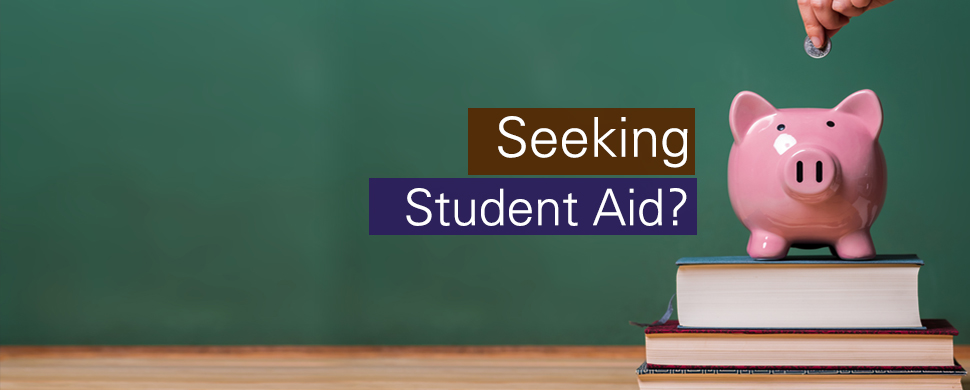 All SBMI students, both new and returning, are eligible to apply. Applicants must also be in good academic standing and enrolled for spring 2019 courses in a certificate, masters or Ph.D. program.
Consideration for earning a scholarship includes:
Pattern of academic achievement
Teaching and mentoring experience
Leadership experience
Community service
Success in overcoming adversity
Previous and recent publications in the discipline (if any)
Click here to submit the SBMI Scholarship Application. Please note that all submissions are being accepted in Qualtrics and no email submissions will be accepted.
The application deadline is Friday, Dec. 13, 2019 at close of business (5 p.m. CST). If you have questions, please send an email to SBMIAcademics@uth.tmc.edu or call 713.500.3591.
Healthcare Innovation Challenge Opportunity
The Healthcare Innovation Challenge (HIC) is an annual competition which gives individuals of different healthcare related backgrounds (medical, nursing, dental, public health, research and bioinformatics) the opportunity to learn about the complex dynamics of the American healthcare system. All SBMI students are welcome to participate.
Individuals will be grouped into teams of six and asked to collaborate together as they propose a novel solution to an issue in healthcare. The top three proposals will earn over $2,000 in prizes to help bring these winning concepts to life. The second Annual HIC will be held on Feb. 22, 2020.
Registration opens at 6 p.m. on Dec. 2. There are limited spots so participants will be chosen on a first come, first serve basis.
Upcoming SBMI Recruiting Events
Several SBMI faculty and staff members will be traveling in the coming months to attend conferences to promote our degree programs. We invite any prospective students or alumni in the area to visit us during these events.

Assistant Professor Tiffany Champagne-Langabeer, PhD, was quoted in a recent UTHealth news story exploring the UTHealth Junior Faculty Investigator Boot Camp. Champagne-Langabeer assisted in planning and presenting at the boot camp. Assistant Dean Amy Franklin, PhD and Professor Angela Ross, DNP also participated in preparing for and presenting at the event.
Save the Date
Dec. 4
SBMI Research Seminar
Roni Matin - TBD
in E.612 & E.614, 12 p.m.
Dec. 9
Fall 2019 Poster Session
4 p.m. to 6 p.m.

Important Dates

| | |
| --- | --- |
| Dec. 6 | Last class day for fall 2019 |
| Dec. 9-13 | Final exams/evaluations |
| Dec. 9 | Fall poster session |
| Dec. 13 | Signed coversheets and final copies of the State of the Science, Capstone Paper or Dissertation are due by 5 p.m. CST. Must be in PDF format. |