Volume 11, Issue 2
October 23, 2020
Associate Professor Yang Gong, MD, PhD Wins IMIA Best Paper of 2020 Recognition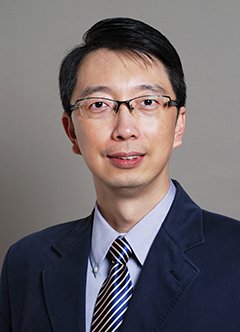 The Editorial Board of the International Medical Informatics Association (IMIA) Yearbook of Medical Informatics 2020 recently recognized a paper co-authored by UTHealth School of Biomedical Informatics (SBMI) Associate Professor Yang Gong, MD, PhD. IMIA named the paper one of the best papers published in 2019 in the Human Factors and Organizational Issues subfield.
The winning paper, titled "Understanding health information technology induced medication safety events by two conceptual frameworks," was co-authored by Gong, SBMI Postdoctoral Fellows Hong Kang, PhD and Ju Wang, PhD, and Visiting Scholar Hongyuan Liang, MD, PhD. In their research, the team of co-authors identified a lack of studies on medication errors that present systematic views on health IT in the context of medication errors.
"Medication errors can occur at any point within the medication-use system and can be a double-edged sword that results in the introduction of new paths to errors," says Gong. "An effective way to prevent errors is to learn from the event reports, including unsafe conditions, near misses, and incidents."
Click here to read full story.
SBMI Faculty Co-Author New Paper
Three SBMI faculty members recently co-authored a new paper published by Applied Clinical Informatics. Those individuals are Alumnus and Assistant Professor Deevakar Rogith, MBBS, PhD, Adjunct Professor Hardeep Singh, MD, and Professor Dean Sittig, PhD. The paper is titled "Application of Human Factors Methods to Understand Missed Follow-Up of Abnormal Test Results."
CDC Public Health Informatics Fellowship Opportunity
Applications are being accepted for the two-year CDC Public Health Informatics Fellowship (PHIFP).
PHIFP program provides applied public health informatics training to fellows to apply computer science and information technology to public health problems. PHIFP fellows learn through a combination of course work and on-the-job training. PHIFP fellows:
Work on public health informatics projects within their assigned CDC Centers.
Provide informatics assistance to state, local, and territorial health departments, international agencies and non-profit entities through special requests, or Info-Aids.
Develop, manage, and evaluate complex information systems.
The application deadline is November 8, 2020. More information is available on the PHIFP application web page.
Upcoming Virtual Recruiting Events
COVID-19 safety restrictions have turned many in-person conferences and symposiums into 100% online events. As a result, SBMI has staff members participating in several upcoming, virtual recruiting events.

American Public Health Association (APHA) 2020 Virtual Annual Meeting & Expo – Oct. 24 to 28, 2020
American Medical Informatics Association (AMIA) 2020 Virtual Annual Symposium – Nov. 14 to 18, 2020
Upcoming Events: All are virtual
Oct. 28
Research Seminar presentation by Susan Fenton, PhD & Rebecca Lunstroth, JD, MA
12 PM CDT on GoToMeeting
Nov. 4
Research Seminar presentation by PhD Student Yi-Ching Tang
12 PM CDT on GoToMeeting
Nov. 11
Research Seminar presentation by Amy Franklin, PhD et al.
12 PM CDT on GoToMeeting
Nov. 18
Research Seminar presentations by PhD Students Xiao Dong and Xinyuan Zhang
12 PM CDT on GoToMeeting
Important Dates
| | |
| --- | --- |
| Nov. 6 | Last day to drop with a withdrawal grade of "W" Must process drop form |
| Nov. 6 | Last day to apply for fall 2020 graduation in myUTH |
| Nov. 6 | PhD - Last day to defend dissertation |
| Nov. 6 | PhD - Final dissertation drafts and proposals to Advising Committee for review |
| Nov. 16 | Spring 2021 registration opens in myUTH |
| Nov. 23 | M.S. - Capstone drafts to Advisors for review |
| Nov. 26-27 | Thanksgiving holiday – University is closed |
| Dec. 11 | Last class day for fall 2020 |
| Dec. 14-18 | Final exams/evaluations |