Alumni Spotlight: Constance Johnson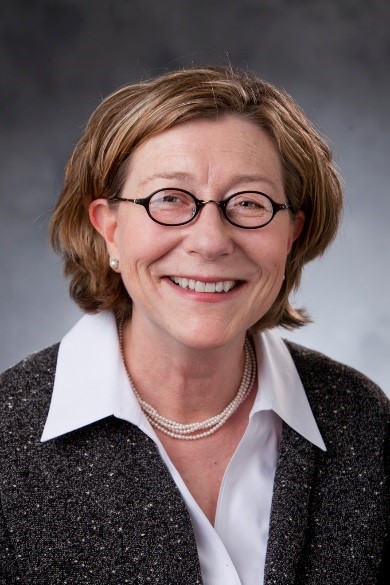 What did you do prior to attending (what is now known as) SBMI?
Prior to attending SBMI, I worked in a variety of positions. These included Staff Nurse, Nurse Administrator, Clinical Manager, Research Associate, Departmental Manager, Computer Programmer/Database Developer, Senior Research Nurse, and Project Manager. I worked at California Pacific Medical Center, Tokos Medical Corporation- both of San Francisco, CA and the University of Texas MD Anderson Cancer Center in Houston.
What drew you to health informatics? How did you initially get into the field?
In 1985, due to my background in preterm birth prevention, I began working for a company called Tokos Medical Corporation, a telehealth company with nursing services that provided home uterine activity monitoring for women who were at high risk for preterm labor and delivery. We monitored women through analog data for premature uterine contractions. In 1988, the company switched from a paper format to review uterine contraction data to a digital format, thus began my interest in usability engineering. The presentation of these data was problematic in terms of the visualization of these data and error prevention. After this position in 1990, I became a computer programmer and database developer for a 3300 delivery per year Level 3 Obstetric and Neonatal Center in a large metropolitan medical center (San Francisco). We developed a taxonomy for this system, which produced a variety of medical and financial outputs. This database is currently approved for use by JCAHO. It was an early version of an electronic medical record. After this, I was a Project Manager directing the development of database tools and methods for the collection and analysis of pedigree data for a Human Cancer Genetics Program. All of these positions plus others prompted my interest in obtaining a graduate degree in health informatics. It seemed like a good fit with my background and the direction I wished to take in my career.
How has the field changed since you graduated?
The field has gone through significant transformations. When I graduated there was not widespread adoption of the electronic health record and most organizations were still using pen and paper. Usability was a new concept in the area of health informatics and was not widely accepted as a problem. Mobile phones were not smartphones and we certainly did not even know the concept of mHealth. Big data was only a concept and not a reality and we certainly did not have the computing power that we have – even on our mobile devices. People did not carry around their computers like paper notebooks and wifi was not freely available everywhere. And I am only hitting the tip of the iceberg here.
What did you do after graduating, and where are you now?
After graduation, I was an instructor in the Quantitative Science Division at the University of Texas MD Anderson Cancer Center from 2003-2006. During this time, I was working on building risk models for colorectal cancer, breast cancer and prostate cancer. In 2006, I began working at Duke University as an Assistant Professor. I am currently a tenured Associate Professor in the School of Nursing and School of Medicine at Duke University. I am additionally the Systems Program Faculty Coordinator, where I oversee three programs in Education, Informatics and Leadership. The aim of my program of research is to examine innovative approaches that present and communicate digital health information (i.e. human-computer interaction) to clinicians and healthcare consumers in order to promote effective decision-making and self-management in chronic disease. This program of research is a result of years of experience in disease prevention and health promotion and in health informatics. During my time at Duke, I have received funding as a PI from the NIH – National Cancer Institute, National Library of Medicine, and the National Heart, Lung, and Blood Institute, AHRQ and the Renaissance Computing Institute. I have also been on numerous other grants as Co-Investigator. I additionally teach informatics courses to masters and doctoral level students at Duke University. I am on a variety of committees both locally and nationally.