Alumni Spotlight: Sarah Edmonson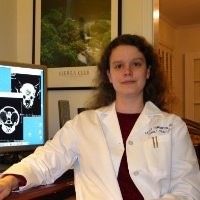 What did you do prior to attending (what is now known as) SBMI?
I was a practicing Family Physician on Faculty with Baylor's Family and Community Medicine Department.
What drew you to health informatics? How did you initially get into the field?
I became interested in health informatics when my clinic began the process to implement electronic medical records.
How has the field changed since you graduated?
Federal incentive programs such as Meaningful Use have added a tremendous amount of focus and consistency to the field.
What did you do after graduating, and where are you now?
After graduating, I moved into full-time applied clinical informatics work, initially in an ambulatory environment and then in a hospital setting. Over time, I have specialized in the capture and reporting of clinical data for reporting programs such as Meaningful Use. I currently work with CHI St. Luke's Hospital System, in the Department of Clinical Effectiveness and Performance Measurement.