Are my wearable devices wearing me?
---
Wednesday, April 6th, 2016
written by Emin Saglamer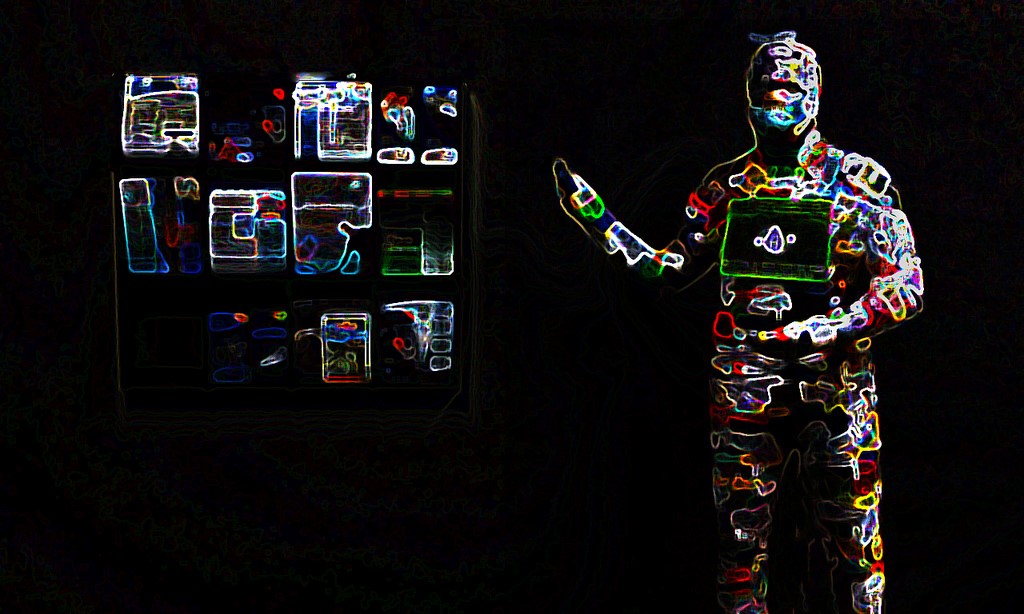 Once you've dressed, and before you leave the house, look in the mirror and take at least one thing off.
- Coco Chanel
The Age of the Fitness Tracker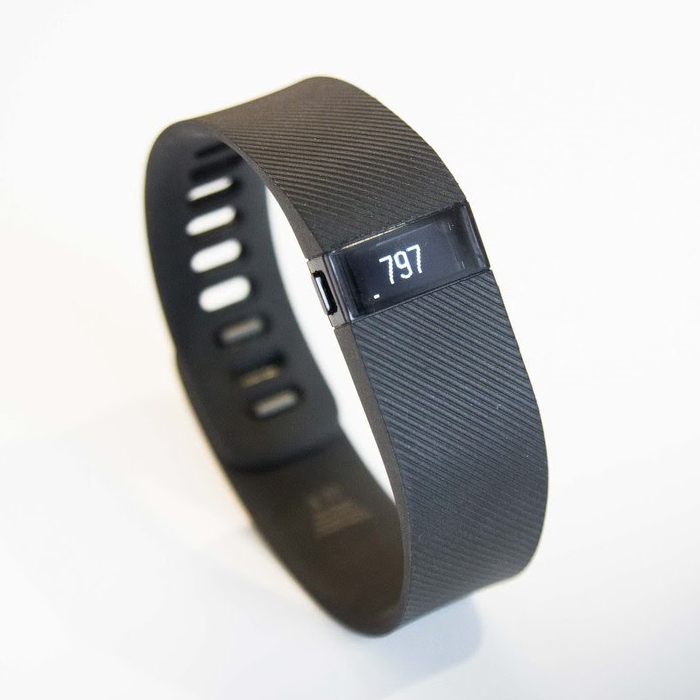 I have been a devout follower of the Fitbit clan for more than three years. In case you've been under a rock during this timeframe, Fitbit is the manufacturer of the popular fitness wearable that monitors and records the wearer's steps taken, distance traveled, floors climbed, minutes active and heart rate on some devices. What sets this new breed of fitness trackers apart is their ability to collate and upload the collected user data to the cloud through user's mobile phone or computer. Users can either privately monitor their fitness goals or share their accomplishments with friends and encourage each other online.
Pedometers, analog and digital, have been around for quite some time. However, the trend of tracking one's training stats online and sharing the data with a community is strictly a child of the social media era – a timeframe in our civilization where no information is too small or too private to be shared online with friends and the public.
In 2006, one of the first successful exercise tracker community portals was Nike's for their Nike+ for iPod/iPhone. This idea was soon replicated and further developed by other websites such as the DailyMile.com. The second generation of exercise tracking portals provided additional features such as GPS data storage, weight tracking, meal planning and exercise logs that allowed users to manually enter their exercise regimens.
A decade later, there are several providers of fitness tracking devices and corresponding online communities such as Fitbit, Jawbone, Under Armor, Garmin, Misfit, Microsoft and Samsung to name a few. As mobile devices became an integral part of our daily lives, tracking software also transitioned from being primarily accessed from a desktop computer to being almost entirely accessed from mobile devices such as phones and tablets.
The Age the Smart Watch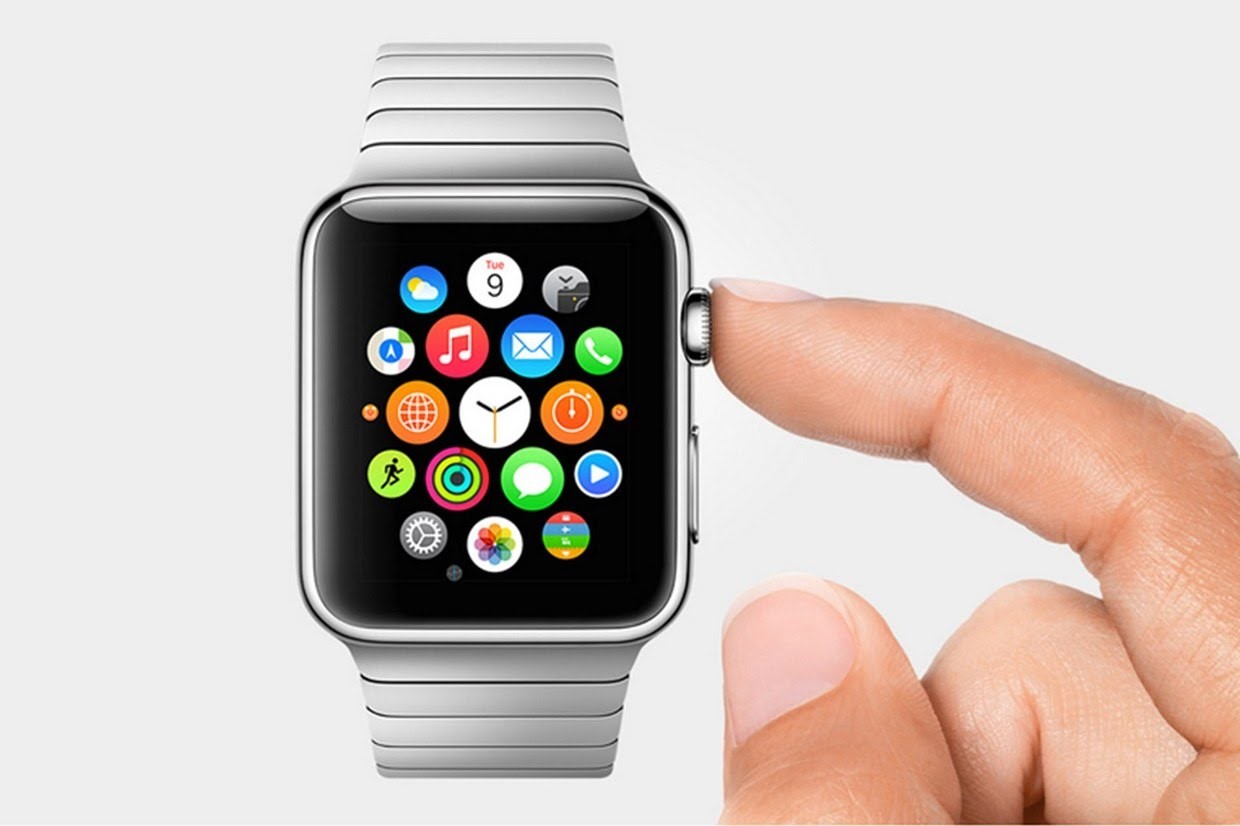 The introduction of the Android Wear Software Platform and the corresponding hardware in 2014 opened up the era of widely adopted wearable smart devices. Motorola, Samsung, LG, Fossil, HTC, Huawei and TAG Heuer are a few of the companies in the Android Wear hardware manufacturer partner program. With the launch of Moto 360 Watch by Motorola, and soon after Apple's rival product Apple Watch in 2015, the era of the smart watch officially arrived.
SBMI purchased a Moto 360 Gen 1 in 2014. We had difficulty figuring out how to test a device that required personal use to measure functionality but also belonged the school. Perhaps a little later than we originally intended, I reluctantly took the plunge two months ago and I am currently wearing one of our Moto watches.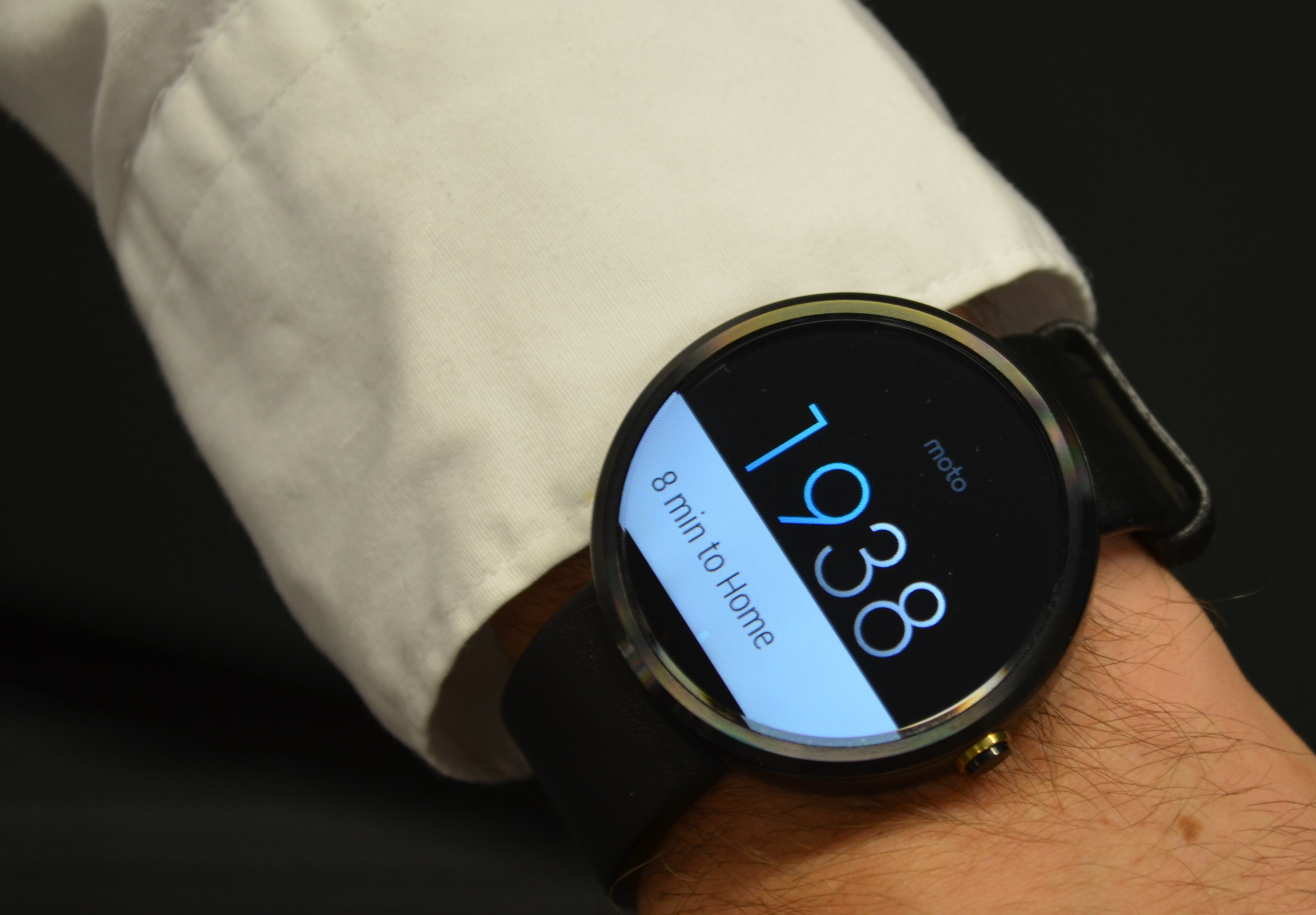 Moto 360 Gen 1 is essentially a digital watch plus a notifications center and health tracker. It is not an independent communications device but more of an extension of your phone/tablet. Moto 360 receives updates from your phone/tablet through a steady Bluetooth wireless connection. As your phone/tablet feeds Moto 360 notifications, Moto 360 vibrates and displays the notifications on your wrist. You can read quick digests or full instant messages / e-mails on the watch face. You can also review notifications from apps and then dismiss or act upon them; a double tap of the watch face will launch the application that kicked off the notification on your phone/tablet.
The Moto 360 watch face is a round, touch sensitive display. The watch face is usually turned off when idle and only turns on when the owner interacts with the watch. There are settings to make the watch face stay turned on permanently but this comes at the expense of battery life.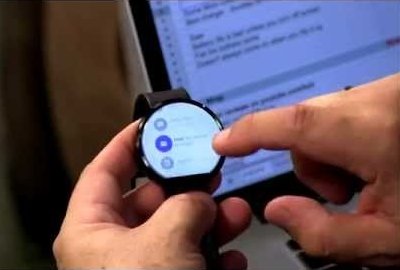 The touch sensitive display and the corresponding software that interprets touch gestures is how one navigates through the user interface of the apps on the Moto 360. There's also a crown button that can be used to trigger the display. Moto 360 also features a microphone for Google Now and other applications that can process voice commands. There's a notifications off mode as well as a theater mode that puts the watch into a silent dark state if necessary.
For fitness enthusiasts, Moto 360 features a series of gyro sensors that track movement – for counting steps and distance traveled. There's also a heartbeat sensor under the watch to measure heartbeats per minute. All of the health and fitness data captured by Moto 360 flows into Google Fit and Moto Body apps that come preinstalled with the watch. This data can also be synched to the cloud versions of these apps for Android platform users.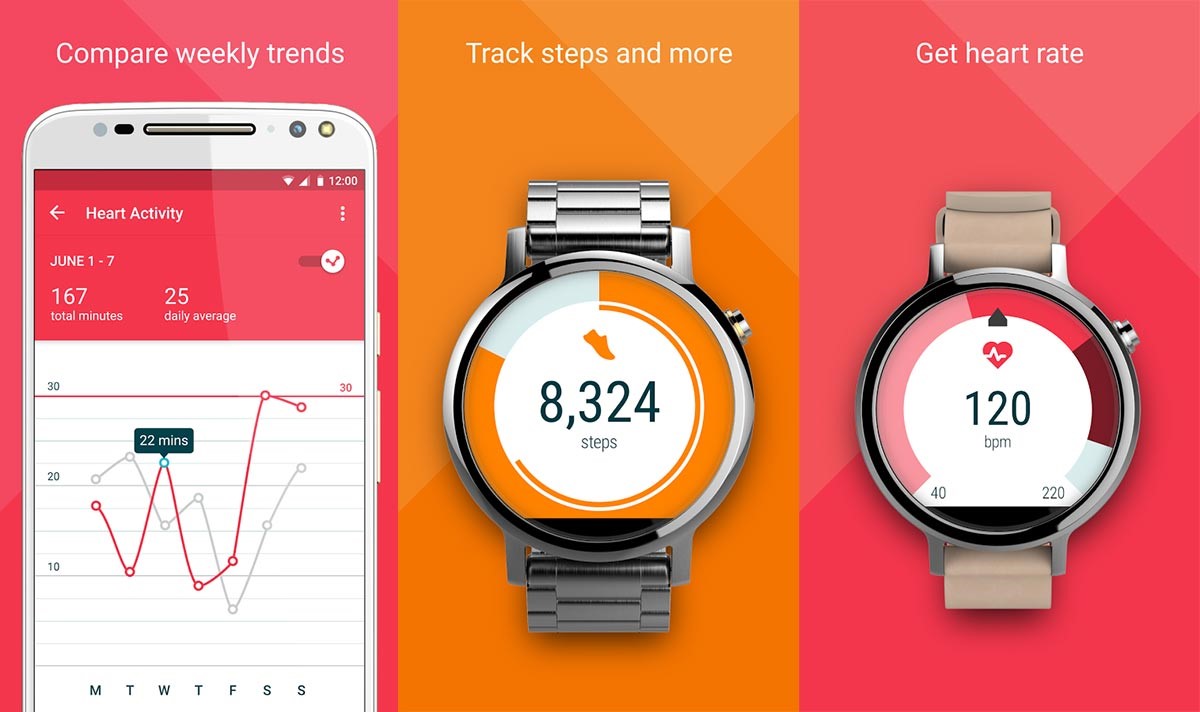 The battery life is respectable -- a full charge will last a whole day. Most evenings when I place it back on the charger, Moto 360 still has about 30-40% charge left on it. These numbers will vary of course with the habits of each owner.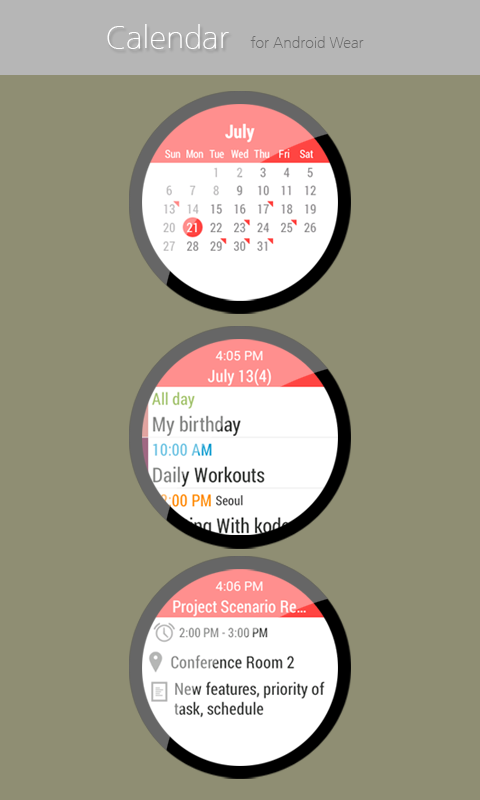 Moto 360 comes with several apps already installed: Agenda, Contacts, Google Fit, and Moto Body. There are also several other apps you can download from the Google Play App store and install on your watch such as Calendar, Compass, and additional watch faces with feature visualizations for your fitness data or daily meeting schedules.
Android Wear also features Google Now, which allows the watch to query Google from voice commands and display results on the Moto 360 watch face.
What I found to be convenient about the Moto 360 / Android Wear platform is that as advertised, I can catch up on notifications within split seconds without interrupting what I am doing currently. With my phone or tablet, I have to take out the device, turn it on, enter my passcode, navigate to notifications or launch the app that sent the notification.
Moto 360 can also be used as a controller for music player apps that I found to be very convenient in the car because my iPhone is not connected to my car stereo through Bluetooth. I was able to control playback, change tracks and modify the volume all from my watch and without having to navigate. Moto 360 knew I was playing music and the controls for music were already minimized towards the bottom of the watch face.
While having a smart watch may be a convenient way to monitor our phones without having to dig them out of our pockets or bags, others find the paradigm of looking at your watch every few minutes distracting or annoying, if not completely rude in some settings such as a business meeting. In fact, with the continued proliferation of mobile devices, we are constantly redefining what constitutes acceptable behavior in public. Usually looking at your phone or watch is a sign of distraction, lack of interest, or need to disengage from the current social setting. Much like with any other technology, please use your wearable devices responsibly.
Moto 360 Synched with Android vs. IOS
The capabilities of the Moto 360 are dependent on whether it is used with an Android device or an IOS device. When Moto 360 was first deployed there was no IOS support. With the introduction of Android Wear app for IOS it became possible to use the Moto 360 with iPhones.
While the IOS Android App and the corresponding link between IOS devices and Moto 360 works and works well, you are limited to a shorter list of applications on your watch and some of the functionality is different.
When I had the Moto 360 linked to my Android Tablet, several apps were sending information and passing on different kinds of information to Moto 360. For example, when my home security camera detected movement, it would send a still picture from the camera to the Moto 360. While I have the same Nest Cam App on my IOS, it only sends text notifications – no picture.
The Android Wear app on Android has a marketplace with several apps for the Moto Watch and dozens of watch faces to download and try. On the IOS version of the Android Wear app, the features and apps are limited and there's no Moto 360 app marketplace. I especially missed the calendar app when synched to IOS. The biometric data Moto 360 collects neatly trickles to Android Google Fit and Moto Body apps. Moto Body and Google Fit applications are completely missing in IOS at the moment making all the data captured by your Moto 360 trapped inside the watch with nowhere to go. There's no way to extract, analyze, visualize or share this data with anyone while using the watch with the IOS platform.
I could never get my Outlook calendar to show up on the Moto 360 because it only pulls from Google Calendar. This was true for both Android and IOS synched versions. Clearly there's some opportunity for refinement and development of features in this area.
Where Do We Go from Here?
In 2016, we are no longer just limited to a few options in terms of smart watches. Most first generation designs have been replaced by second and third generation versions with many improvements. Companies like Motorola learned from their mistakes (first generation Moto 360s came with a very weak processor) and equipped their subsequent product lines with beefed up a processor, snappier response rates and displays that are easier to view in daylight.
At the moment, Apple seems to be doing a better job of providing a more solid selection of apps and features for their smart watches than the Android platform.
As the market for wearable devices grows, we will more than likely find more wearable smart devices clinging to our bodies. Bluetooth connected headphones are already everywhere. On any given day, I am walking around with a smart watch, a fitness tracker (I could never give up my Fitbit), a smart phone and some days my Kindle. That's a lot of technology to be toting around compared to five years ago.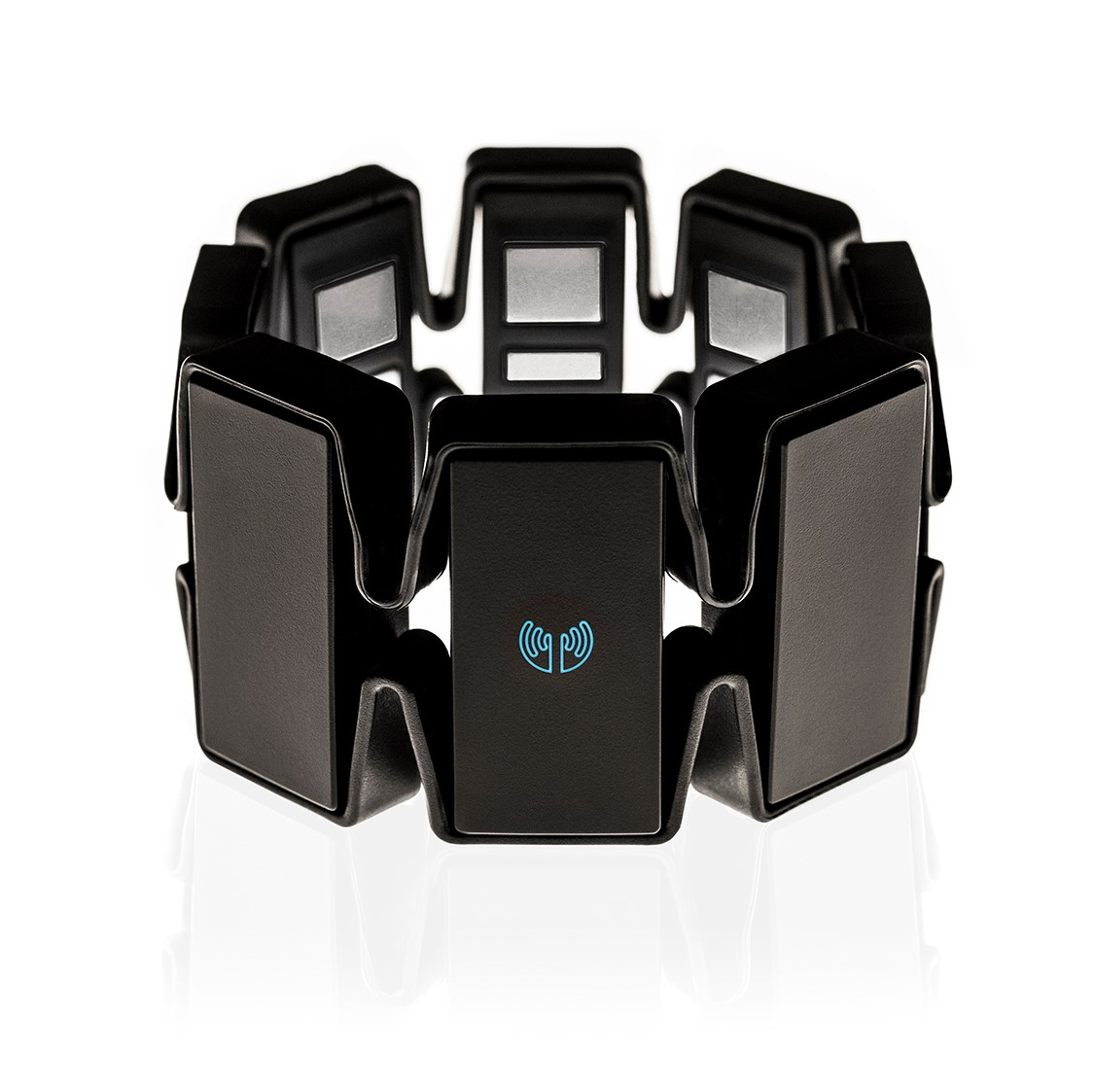 There are currently several wearable devices such as smart rings (Mota, Fin, Ringly, Neyya) that will transmit notifications and transmit gesture-based commands to connected devices. Myo Gesture Control Armband, is worn on the forearm and control many apps on mobile and desktop devices.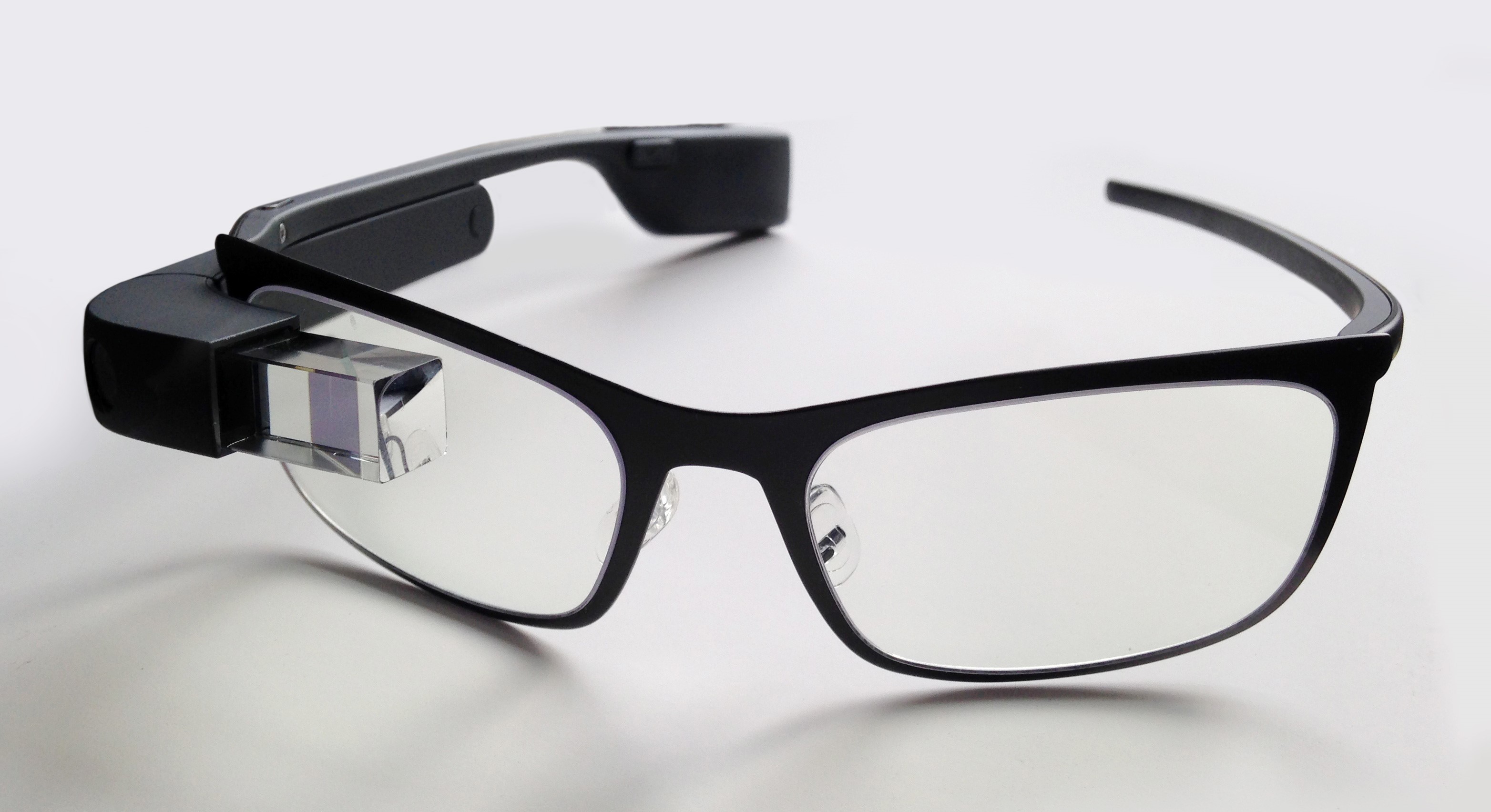 Although Google Glass is no more in production, it paved the way for what the future of augmented reality glasses could be in the future – much like the way Apple's Newton in the 1990s paved the way for the proliferation of mobile devices of the 2000s.
Perhaps one day, in the not too distant future, we will find ourselves standing in front of the mirror trying to decide if we should take one device off just like Coco Chanel once advised the fashion savvy folks of that day.