School of Biomedical Informatics
---
SBMI Blog Articles

How Health Data Science Can Help End Health Disparities
---
Wednesday, December 3rd, 2014
Just about anyone who works in the health care industry would agree that the delivery of care needs to be equitable – that is, everyone should have the same access to care and be treated the same. Unfortunately, this is not the current state of affairs.
The U.S. Department of Health and Human Services' Healthy People 2020 defines a health disparity as "a particular type of health difference that is closely linked with social, economic, and/or environmental disadvantage."[1] This same document says that the Healthy People 2020 project will assess health disparities by tracking rates of illness, death, chronic conditions, and behaviors, among other outcomes. As I consider the widespread differences reported for health and health care, I find myself wondering: What can health informatics and data analytics do to help end health disparities?
It appears that what we can do is offer solutions. Through data collected in patient electronic health records (EHRs) we are given insight into what disparities exist and how to best eliminate them. Beyond that, informatics allows us to check our progress and see whether the solutions offered are producing real, measurable results.
Eliminating Gender Disparity Through Informatics
One case where health informatics has already played a vital role in ending health disparities is within the area of gender disparity.
In 2008, the Veterans Health Administration (VHA) launched a 5-year program to try and eliminate gender disparities in gender-neutral quality of care measures. VHA initiated data reporting for the measures by gender, involved top leadership, incorporated reminders in their EHR, and created population management dashboards for clinicians. For behavioral health measures, such as depression and post-traumatic stress disorder screening, the gender gap was eliminated from 2008 to 2013. In cholesterol levels for patients with heart disease and diabetes, the gender gap was reduced significantly, but not entirely eliminated.[2]
This example from the Veterans Health Administration is just one case that illustrates how the field of health informatics and data analytics can have a real, lasting impact upon the health of everyone. We need to remember that data and information are integral to the health and welfare of all of us.
[1] Mayer KH, Bradford JB, Makadon HJ, Stall R, Goldhammer H, Landers S. Sexual and Gender Minority Health: What We Know and What Needs to Be Done. Am J Public Health. 2008 Jun;98(6):989–95.
[2] Whitehead AM, Czarnogorski M, Wright SM, Hayes PM, Haskell SG. Improving Trends in Gender Disparities in the Department of Veterans Affairs: 2008–2013. Am J Public Health. 2014 Aug 6;104(S4):S529–31.
written by Susan Fenton, PhD, RHIA, FAHIMA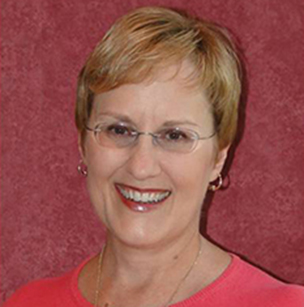 Dr. Susan Fenton is the Associate Dean for Academic Affairs and Assistant Professor at UTHealth School of Biomedical Informatics. She is a member of the American Health Information Management Association's Council on Excellence in Education, and her research interests include workforce development, data management, ICD-10 implementation and health care associated infections.