School of Biomedical Informatics
---
SBMI Blog Articles

Finding Value in a SBMI Degree
---
Wednesday, March 4th, 2015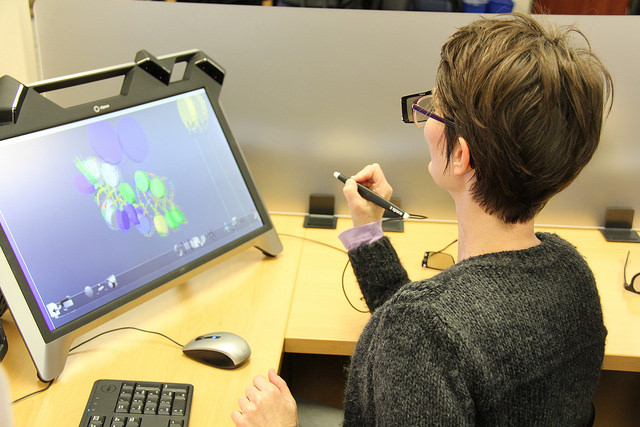 Committing to a graduate program is an important decision and one that should not be taken lightly. So when the time comes to begin researching graduate degree programs, there are several types of prospective students one might see.
Quality Seeker
This person is vigorously passionate about her or his field and wants to find a graduate program that has a prestigious reputation and world-renowned faculty members. Quality seekers look for programs that offer access to the best facilities and are drawn to well-rounded but high quality institutions.
Research Enthusiast
These are highly qualified and educated individuals who are eager to further their studies and explore the most advanced research opportunities a program has to offer. Research enthusiasts want to be connected with communities, mentors and peers who are thought leaders and can help them reach their academic and research objectives.
Pragmatist
These prospective students are attracted to programs that offer the most convenience and affordability, while yielding large returns. For a pragmatist, scholarship opportunities, online degree plans, geographic proximity and overall cost are very important. While the pragmatist is seeking a degree that can bring with it a better job and a higher salary, she or he is also looking for the most reasonable means of reaching those goals.
SBMI appeals to all three types of prospective students by offering high-quality and affordable degrees and certificate programs.
In September of last year, MBA Healthcare Management released its annual rankings for the top 25 Master's in Healthcare Informatics degree programs based on affordability and SBMI was ranked sixth in the nation. Furthermore, SBMI was the only school in the state of Texas on the list. The rankings evaluated three elements of a graduate program; program accreditation, innovative learning platforms utilized by the institution, and university engagement in emerging trends for research. After evaluating programs on those three elements, the rankings were based on which programs had the lowest in-state tuition costs.
Our school is proud to be acknowledged for the high caliber research we engage in and for the advanced learning modules we offer to our students. But most importantly, SBMI is proud to offer these benefits and the best quality degrees possible at an affordable cost.
March 15th is the application deadline for prospective SBMI students. This deadline is for those interested in starting our M.S. in Health Informatics or a certificate program for summer 2015. It is also the deadline for potential doctoral students hoping to begin their studies in fall 2015.
Whether you are a quality seeker who is searching for a well-respected leader in the field of health informatics, or a research enthusiast who wants to engage in innovative research practices in the world's largest medical center, or a pragmatist who needs an affordable program that can offer future employment opportunities; SBMI has something to offer you.
For more information on SBMI's academic programs and admissions requirements, visit our prospective student page.
written by Chelsea Overstreet