Veterinary Informatics
---
Wednesday, March 18th, 2015
What is veterinary informatics and why is it important? --Kimberly A. Smith, PhD, MT(ASCP)
"Between animal and human medicine there is no dividing line—nor should there be. The object is different but the experience obtained constitutes the basis of all medicine." Rudolf Virchow (1821–1902). [1]
Animals – they provide companionship, food, and labor. We share our homes – sometimes even our beds - with them. And we even have many of the same diseases in common. Animals develop diabetes, myasthenia gravis [2], obesity, thyroid disease, kidney failure, and many types of cancers, such as lymphoma and osteosarcoma. And many infectious diseases can be transmitted between animals and people, including anthrax, brucellosis, rabies, tuberculosis, and West Nile virus. This close relationship between animal and human health is part of the OneHealth concept [3, 4]. As such, veterinary informatics is a specialized area of health informatics that studies "the structure and properties of medical information and particularly, medical information about animals." [5]
Examples of veterinary informatics in use
Like physicians, veterinarians may use electronic medical record systems for their patients, and this data can provide insight into diseases and their causes and treatments. A large centralized database of animal medical records, the Veterinary Medical Database (VMDB), was created in 1964 by the National Cancer Institute, and has collected more than 7 million records from participating animal hospitals at schools of veterinary medicine [6]. Analysis of such large sets of data can identify disease trends. Banfield, a corporation of over 800 veterinary practices across the US [7] that uses a centralized electronic health record system, has analyzed its data and shown that there has been a steady increase in chronic renal failure in cats over the last several years. [8] Analysis of medical records on dogs and cats with kidney failure in 2007-2009 was also instrumental in uncovering tampering of imported pet food with melamine, resulting in the deaths of thousands of pets. [9, 10]
Veterinary informatics also extends beyond companion animals. Food animals, such as cattle, sheep, and hogs are also monitored and tracked. The value of cattle and calf production alone in the United States was almost $50 billion in 2013. [11] Therefore, rapid detection of disease outbreaks, as well as early notification to both veterinary and health officials, is essential to protect not only health but also to lessen the economic impact of a disease outbreak, and is part of the responsibilities of the National Animal Health Laboratory Network [12].
Even mobile health is not limited to human patients. For example, a variety of wireless devices exist to track the activity and health of dairy cows, using Bluetooth, radio transmitters, or pedometers, allowing the transmission of statistics to the dairy farmer's computer or smartphone. [13]
Supporting veterinary informatics
In order to accomplish these types of activities, organizations such as The Association for Veterinary Informatics [14] are actively promoting the use of informatics standards that will enable collection, analysis, and transfer of data and information. There is also a need for more informatics-trained veterinarians as well as veterinary technicians (the veterinary equivalent of nurses.) Here at the School of Biomedical Informatics, not only do we offer a variety of online courses, we have also investigated the extent of research areas in veterinary informatics [15]. We are now preparing a nationwide survey of private veterinary practices in the United States, to determine how many are using electronic medical records.
References
[1] National Research Council (US) Committee on the National Needs for Research in Veterinary Science. Critical Needs for Research in Veterinary Science. Washington (DC): National Academies Press (US); 2005. 1, The Role of Veterinary Research in Human Society. Available from: http://www.ncbi.nlm.nih.gov/books/NBK22905/
[2] UC Davis. Veterinary Medicine. http://www.vetmed.ucdavis.edu/vsr/Neurology/Disorders/Myasthenia%20Gravis.html
[3] American Veterinary Medical Association.
https://www.avma.org/kb/resources/reference/pages/one-health.aspx
[4] World Health Organization.
http://www.cdc.gov/onehealth/about.html
[5] Virginia-Maryland College of Veterinary Medicine. Veterinary Medical Informatics. http://www.vetmed.vt.edu/research/informatics/about.asp
[6] The Veterinary Medical Databases. About VMDB. https://vmdb.org/?page_id=2
[7] About Banfield Pet Hospital. http://www.banfield.com/about-us
[8] Lefebvre, S. Literature review-Epidemiology of feline chronic kidney disease. Banfield Applied Research and Knowledge Team. http://www.banfield.com/getmedia/cc31e44a-f06e-4660-b3b7-e32478e26069/9e7f2a34-c7e5-4504-b04a-2524b8331c42-pdf0.
[9] Tainted Pet Food-Kidney Illness Link. April 10, 2007. Washington Post. http://www.washingtonpost.com/wp-dyn/content/article/2007/04/09/AR2007040901041.html.
[10] US Food and Drug Administration. Pet Food Recall: FDA's ongoing investigation. April 16, 2007. http://www.fda.gov/ForConsumers/ConsumerUpdates/ucm048192.htm
[11] United States Department of Agriculture Economic Research Service. Cattle and Beef Statistics and Information. http://www.ers.usda.gov/topics/animal-products/cattle-beef/statistics-information.aspx
[12]: National Animal Health Laboratory Network. https://www.nahln.org/
[13] Fogwell, R. Automated Heat Detection. Michigan Dairy Review. https://www.msu.edu/~mdr/vol16no3/fertility.html
[14] Association for Veterinary Informatics. avinformatics.org.
[15] Smith-Akin, K. A., Bearden, C. F., Pittenger, S. T., & Bernstam, E. V. (2007). Toward a veterinary informatics research agenda: An analysis of the PubMed-indexed literature. International journal of medical informatics, 76(4), 306-312.
written by Kimberly Smith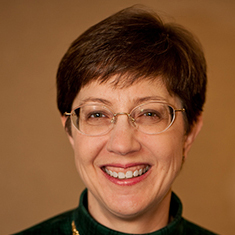 Dr. Smith holds a PhD in Health Informatics from the University of Texas Health Science Center at Houston's School of Biomedical Informatics. She also holds a BS in Microbiology from Eastern Kentucky University, and is also a medical technologist (medical laboratory scientist). Her experience covers both human and veterinary medicine. She worked in veterinary practices and a state veterinary diagnostic laboratory during high school and college, and she worked as a medical technologist in the veterinary medicine department at MD Anderson. Before entering graduate school, she obtained over 15 years of experience implementing, supporting, and managing laboratory and pathology information systems. She implemented systems for both St. Luke's Episcopal Hospital and MD Anderson Cancer Center, and also worked in numerous capacities for several HIT vendors.