School of Biomedical Informatics
---
SBMI Blog Articles

Most Popular EHR: Who is Number One?
---
Wednesday, November 4th, 2015
Work-life balance, health benefits, stock options and paid vacation: these are all important perks when someone is looking for a new job. But when a professional in the health informatics field is searching for job opportunities, the type of EHR vendor that is used at various healthcare systems might be more important than any work perk available.
Professionals in the industry all have preference for certain systems but have you ever wondered what the most popular EHR is? Well Software Advice has the answer for you as the software research organization recently crafted this infographic to examine the top 10 EHR vendors. The rankings are based on a survey of 575 regular users, brand search traffic results and the number of social media followers.
What do you think; is a certain vendor too high or too low….or not there at all? Let us know if you agree or disagree by using #SBMIBlog in a tweet or Facebook post and give us your opinion.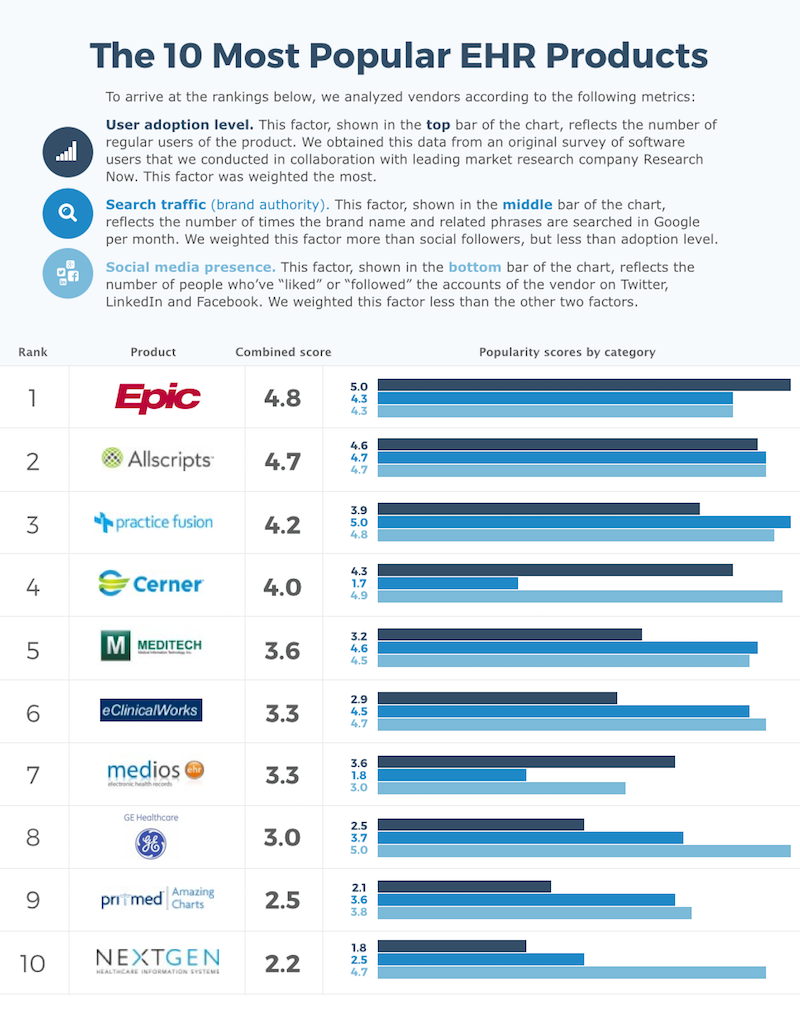 Share on: