The Importance of HIT in Healthcare
---
Wednesday, September 17, 2014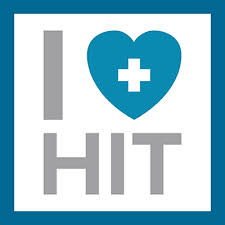 Why is health information technology (HIT) important to health care? This a question I first heard when I was working on my doctoral degree. I had returned to school to earn a PhD because I had come to the realization that the industry needed more research to effectively utilize health information technology (HIT) in the delivery of healthcare. In fact, after much consideration and thought, I had come to the conclusion that the effective use of HIT was essential to meet the goals of the U.S. health care industry.
I'm not the only person to realize this importance. The following quote is from Dr. Daniel Masys in a Health Affairs article published in 2002.
"From a business-process viewpoint, the health care industry performs only two kinds of actions: medical procedures to support diagnosis, therapy, or disease prevention; and the acquisition, use, communication, and storage of information."
As stated here, information is half of the health care equation. In fact, I challenge everyone to consider how well our health care system would operate if we could successfully get the right information to the right person at the right time.
Of course, this is easy to say; however, it presupposes many complex and challenging preceding actions or tasks. In order to provide high quality health care, data must be collected so it can be converted into information that can build a knowledge-base. As we now know from attempting the widespread implementation of electronic health records (EHRs) in the U.S. over the past 5 years, the collection of relevant, detailed data is not easy.
UTHealth SBMI's Role in HIT
Here at the UTHealth School of Biomedical Informatics we have researchers conducting studies to help improve the interfaces, making it easier to enter the data. This is also the goal of those researchers seeking to improve both natural language processing data entry and data processing methods. Others develop the ontologies for organizing the data or methods for visualizing the data to turn it into information that can be used to help make decisions to improve care. We also have HIT safety experts, as well as data warehousing and analytics professionals. HIT is a multi-faceted undertaking.
What type of decisions will we make through the use of data and information generated by HIT and HIT users?
We will identify patients at risk for developing diseases or for adverse events. We will determine the optimal time to escalate care for prevention or a cure and, hopefully, also the right time to de-escalate care so resources are not wasted. And these are just a few of the decisions – the possibilities are limitless.
So, as we celebrate National HIT Week for 2014 (#NHITWeek), let us remember that the technology that supports health information is vital to the delivery of high-quality healthcare.
Masys, D. R. (2002). Effects Of Current And Future Information Technologies On The Health Care Workforce. Health Aff, 21(5), 33-41.
written by Susan Fenton, PhD, RHIA, FAHIMA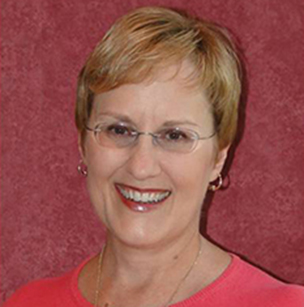 Dr. Susan Fenton is the Associate Dean for Academic Affairs and Assistant Professor at UTHealth School of Biomedical Informatics. She is a member of the American Health Information Management Association's Council on Excellence in Education, and her research interests include workforce development, data management, ICD-10 implementation and health care associated infections.