The Board of Regents and the Chancellor
of the University of Texas System,
the President of The University of Texas Health Science Center at Houston
and the Dean, Administration, Faculty and Students
of The UTHealth School of Biomedical Informatics
cordially invite you to attend the Graduation Convocation
on Wednesday, May fifteenth,
of the year two thousand nineteen
at four o'clock in the afternoon
The School of Biomedical Informatics
7000 Fannin Street, 6th Floor
Houston, TX 77030
---
SBMI Commencement Speaker
Marie Lynn Miranda, Ph.D.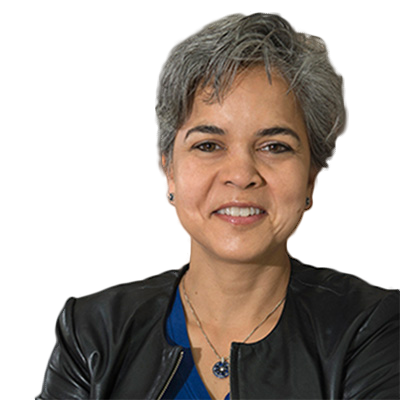 Howard R. Hughes Provost and Professor of Statistics, Rice University
Dr. Miranda specializes in research on environmental health, especially how the environment shapes health and well-being among children. She is the founding director of the Children's Environmental Health Initiative, a research, education, and outreach program committed to fostering environments where all people can prosper. Dr. Miranda's formal educational background is rooted in mathematical, statistical, and economic modeling; her professional experiences integrate environmental health sciences with sound social policies. She has taught courses and conducted research on children's environmental health, with a particular emphasis on reproductive and developmental toxicants, childhood lead exposure, and allergen and asthma triggers. She is a leader in the rapidly evolving field of geospatial health informatics.
Dr. Miranda has applied spatial analytic approaches to a wide range of scientific issues. She also has extensive experience running training, research translation, and outreach programs, especially as they relate to disadvantaged populations. Dr. Miranda maintains an active research portfolio and research lab.