Volume 8, Issue 8
March 22, 2018
Student Town Hall on March 26th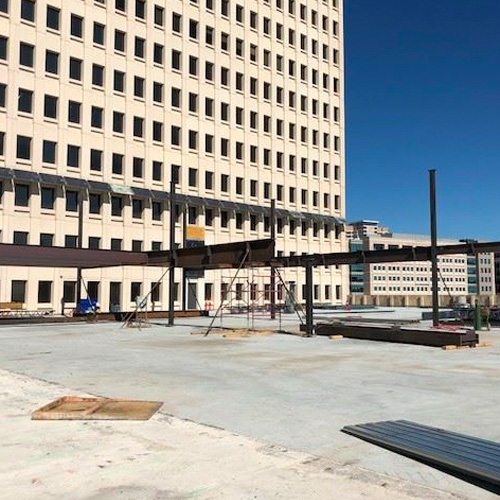 All students are invited to attend the SBMI Student Town Hall with Associate Dean for Academic Affairs Susan Fenton, Ph.D. on march 26th at 9 a.m. CST.
Dr. Fenton will give an update on the status of the UTHealth's Student Counseling Clinic will have staff in attendance to discuss procedure updates as well.
For students who cannot attend in-person, here is the GoToMeeting url to join in online: https://global.gotomeeting.com/join/373007909.
AHIMA Student Volunteer Program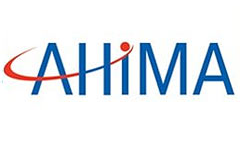 American Health Information Management Association (AHIMA) is hosting the 2018 Convention in Miami Sept. 22-26. AHIMA is currently accepting student and recent graduate applications for the volunteer program.
The application requirements and criteria to participate are available online. Apr. 30th is the application deadline.
Houston HIMSS Chapter Scholarship Application Now Open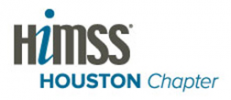 The purpose of the Houston HIMSS Student Scholarship is to provide a $2,000 scholarship to students demonstrating academic excellence and leadership potential in healthcare IT and related fields.
Eligibility requirements include:
Be a full-time or part-time associate, bachelor, graduate, or doctoral student attending an accredited institution, including online degree program. Students enrolled in a certificate or certification program are not eligible to apply for the scholarships.
Be a student or employee sponsored member of HIMSS and Houston Chapter of HIMSS.
Be able to provide a brief presentation of the process of the degreed seeking program to the board toward the end of the fiscal year.
Have not received Houston Chapter of HIMSS scholarship in prior year.
The application deadline is Apr. 2 and students can visit the HIMSS Chapter website to get more information and apply.
SBMI Bragging Points
Members of the SBMI Community have recently achieved noteworthy accolades and we want to recognize them and applaud their accomplishments.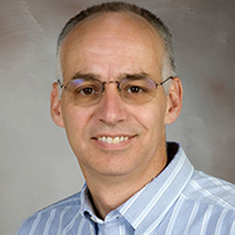 Rice University Health/Design Event
On Apr. 27, Rice University will host Health/Design; a one-day event that brings together doctors, nurses, and patients doing design work, and designers working in healthcare, to explore the value of human-centered creative approaches to solving complex problems in healthcare. Presenters will focus mainly on U.S.-based examples, but several projects have global health and low-resource setting components. SBMI faculty, researchers and students are welcome to attend.
Information about the event, including speakers and registration, can be found online: http://healthdesign.rice.edu/
HL7® FHIR® DevDays Complimentary Student Track
Full-time SBMI students have an opportunity to participate in the complimentary Student Track during FHIR DevDays. The event will be in Boston on June 20 and is an opportunity for students to collaborate and participate in the newest revolution in healthcare interoperability.
To participate, students must form groups of two to four students and find a SBMI faculty member to serve as a mentor. Once that process is complete, the group can submit a registration form to attend. Students should then complete at home with their student group before HL7 FHIR DevDays. While in Boston, the groups will engage with other students during a hackathon and compare solutions to the assignment, add new findings to the assignment presentation, and share their group's results during a short presentation to co-students and jury. The winning group earns the Student Track Cup.
If students have questions, they can contact Lilian Minne at lilian@fire.ly. Student registrations are limited and processed on a first come, first served basis.
Upcoming SBMI Recruiting Events
Several SBMI faculty and staff members will be traveling in the coming months to visit universities and attend conventions to promote our degree programs. We invite any prospective students or alumni in the area to visit us during these events.

April 5 & 6 - Idaho Health Information Management Annual Conference in Boise, ID
April 26 & 27 - Texas Regional HIMSS Conferencein Dallas, TX
May 10-12 - ANIA 2018 Conference in Orlando, FL
May 23 - Annual Circle of Survival Trauma Conference in Houston, TX
June 4-6 - CHIA Convention & Exhibit in San Diego, CA
June 10-12 - MaHIMA Annual Conference 2018 in Falmouth, MA
June 24-26 - 2018 TxHIMA Annual Convention in Austin, TX
Professor James Langabeer, Ph.D., M.B.A., was featured in a Healthcare Informatics story on the lessons learned by information technology professionals during Hurricanes Harvey, Maria and Irma.
Save the Date
Mar. 28
SBMI Career Day
Fayez S. Sarofim Research Building (IMM)




(1825 Pressler Street Houston, TX 77030), 9 a.m. – 6 p.m.

Mar. 28

Pan-cancer analysis on microRNA-mediated gene up-regulation through genetic and epigenetic regulations
Hua Tan, Ph.D.
SBMI Research Seminar at UCT 1414, 12 p.m.
April 4
Relationship Extraction in Emerging Domains: Challenges and Research Opportunities
Safa Fathiamini
SBMI Research Seminar at UCT 1414, 12 p.m.
April 11
To Be Determined
Kang Lin Hsieh
SBMI Research Seminar at UCT 1414, 12 p.m.
April 18
State of the School
Dean Jiajie Zhang, Ph.D.
UCT 1414, 12 p.m.
April 30
Spring 2018 Poster Session & Connect 2018
Fayez S. Sarofim Research Building (IMM) Lobby (1825 Pressler St.)
4:30 p.m. to 6:30 p.m.
May 9
SBMI Commencement Ceremony
The Shepherd School of Music at Rice University - Stude Concert Hall
6100 Main Street, Houston, TX 77005, 4 p.m.
Important Dates
Mar. 30
Ph.D. - Last day to defend dissertation
Apr. 6
Titles of state of science/capstone & dissertations are due to Office of Academic Affairs
Apr. 9
Summer 2018 registration opens in MyUTH
Apr. 14
M.S. - State of science/capstone drafts to Advisor for review
Apr. 27
Last class day for spring 2018
Apr.

27

Ph.D. - Last day to defend proposal
Apr. 30
SBMI spring poster session and Connect
Apr. 30-May 4
Final Exams/Evaluations