Volume 12, Issue 9
May 26, 2022
Message from President Giuseppe N. Colasurdo, MD
After the devastating and tragic shooting at Robb Elementary in Uvalde on May 24, President and Alkek-Williams Distinguished Chair Giuseppe N. Colasurdo, MD sent this message to the entire UTHealth Houston community.
During this difficult time, we want to remind each of you that there are resources available for employees and students who need support during this, or any, time of crisis.
SBMI Celebrates the 2022 Graduates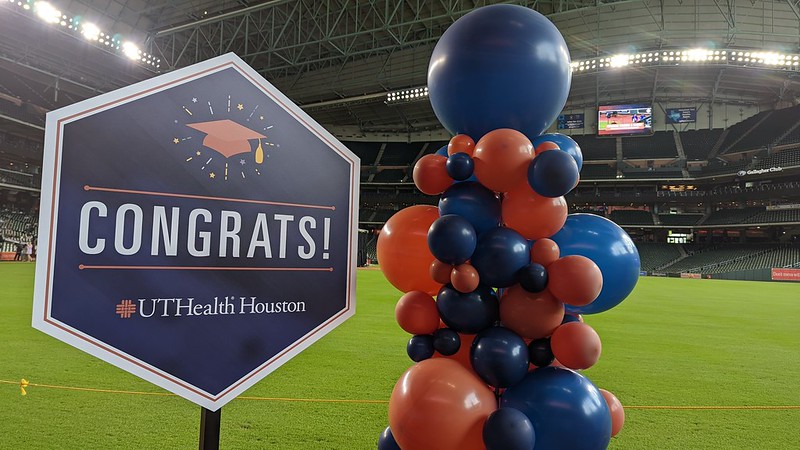 The School of Biomedical Informatics participated in a joint Commencement Ceremony on May 13 with graduates from the McGovern Medical School and MD Anderson UTHealth Graduate School of Biomedical Sciences. The ceremony was held at Minute Maid Park and the Commencement Address was given by researcher and author Brené Brown.
During the event, SBMI honored graduates from summer 2021, fall 2021, and spring 2022 and 36 of them walked the stage. Please help us celebrate all SBMI graduates who earned a degree in the past year.
Summer 2021 PhD Graduate
Summer 2021 Master's Graduates
Kristin Beck
Kyleigh Buckley
Clifford Chen
Daniel Enwere
Meghana Gudala
Samir Haq
Meghan Lee
Yang Liu
Karen Nunez
Alonzo Olivarez
Jing Zhang
Fall 2021 PhD Graduates
Laila Ramsey Gindy Bekhet, PhD
Yuqi Si, PhD
Fall 2021 Master's Graduates
Bolanle Adesanya
Echefula Agbara
Venice Anana
Karen Ang
Malak Awad
Adolphis Cleveland
Vyas Dake
Ashish Damania
Margaret Fitzgerald
Henry Glade
Hui Shuang Hsu
Zairah Imran
Patience Jackson
Melesh Kristopher
Laura Ocasio
Mario Rodriguez, Jr
Ta'Mara Smith
Kelly Snider
Michael Swank
Gustavo Villarreal
Mengting Yu
Meng Zhang
Spring 2022 PhD Graduates
Roni Matin, PhD
Xinyuan Zhang, PhD
Spring 2022 DHI Graduate
Spring 2022 Master's Graduates
Nour Alia
Maria Astrain
Mason Bartels
Suguna Chinapuvvula
Daniela Dally
Zulfiia Ditto
Drew Dylewski, MD
Emuobonuvie Eshareturi
Andrea Foster
Bhanumathi Gopal
Hai Gu
Robert Guevara
Allison Hadjis
Gabriela Hernandez
Casey Kappenman
Joseph Krocker
Hengwei Lu
Vikas Mandadi
Vanessa McElroy
Brad McGavock
Sofia Olivares De La Mora
Neha Patel
Kavita Ramnath
Andrea Stone
MAJ James Thompson
Yi Zheng
We also want to recognize two members of the SBMI Community who received accolades that were announced at the ceremony. Associate Dean for Applied Informatics and Associate Professor Robert Murphy, MD was named the 2021-2022 John P. McGovern Teaching Award winner for SBMI. He was selected by the SBMI students for his excellence in education and this is his first time earning this award.
The 2022 Distinguished Alumnus winner was announced and Ashish Joshi, PhD, '13, MPH was named this year's winner. Dr. Joshi currently serves as the senior associate dean for Academic and Student Affairs and a professor at the New York Graduate School of Public Health and Health Policy (CUNY SPH). Effective August 1, he will begin his tenure as the dean of the School of Public Health at the University of Memphis.
Please help us congratulate both awardees and SBMI's new group of alumni. Our school is very proud of their achievements and it was an honor to recognize each graduate.
UTHealthLeads Fellowship Application
UTHealth Houston is currently accepting applications for the 2022-2023 cohort of the campus-wide student leadership development program UTHealthLeads Fellowship. For more information and details about the program see the UTHealthLeads FAQ file.
The School of Biomedical Informatics will submit four names to be a part of this upcoming year's cohort to represent our school. Please submit all application requirements (Application, CV/Resume, Letter of Recommendation, and Essay) no later than June 19, 2022 .
Application materials can be submitted HERE.
GET PHIT Internship Opportunity
The Gaining Equity in Training for Public Health Informatics and Technology (GET PHIT) Consortium, led by UTHealth School of Public Health and SBMI in partnership with HBCUs, HSIs, and other university partners, and state and local public health agencies across Texas is focused on reducing the nation's health inequities by expanding the number of public health professionals from underrepresented groups trained in public health informatics and technology.

GET PHIT is now accepting applications for the Fall 2022 Paid Internship Program. Students with strong interest in public health informatics and technology are encouraged to apply. The GET PHIT internship is a 160-hour part-time paid internship relevant to public health informatics. Students will receive a stipend ranging from $2,440 - $3,000 based on education and skill. Practicum credit for the internship is also an option for eligible students.
The deadline for students to apply is July 1, 2022. For program requirements and the application, visit https://www.uth.edu/get-phit. If you have any questions please don't hesitate to email GETPHITInternshipsS@uth.tmc.edu.
Nourish Program Lunch and Learn May 26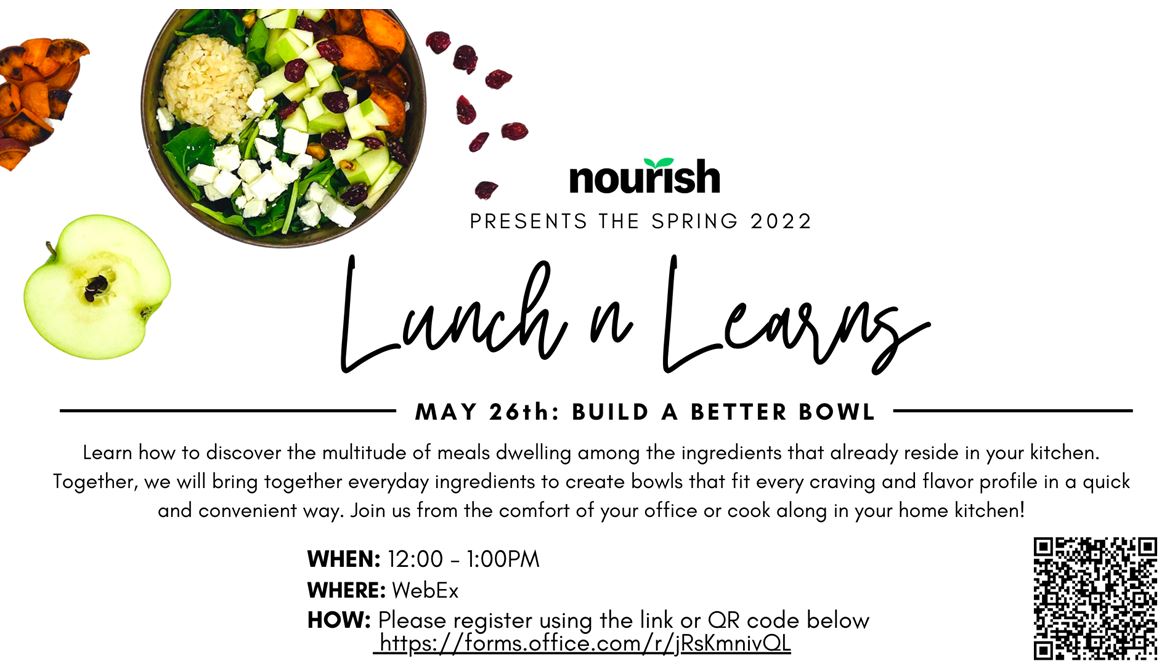 Professor Dean Sittig, PhD was recently interviewed by KTRK-TV Channel 13. He discussed privacy concerns over advertisement-supported, third-party fitness tracker apps. Adjunct Professor Hardeep Singh, MD, MPH was also featured in the news story.
Watch Video Interview

Joe Bridges, DHI is the first graduate to earn a Doctorate of Health Informatics from SBMI. He was featured in several news articles highlighting his degree.
KPRC-TV Channel 2 Story
FOX 26 News Story
Important Dates
| | |
| --- | --- |
| May 30 | Memorial Day - University is closed |