Cui Tao, Ph.D. earns grant from NIH Big Data to Knowledge Initiative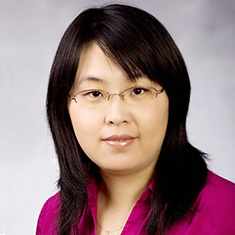 Cui Tao, Ph.D., SBMI associate professor, was awarded a grant worth more than $1.3 million dollars by the National Institutes of Health (NIH) Big Data to Knowledge (BD2K) Initiative. Tao is the principal investigator for the grant.
The project will focus on two tasks; developing a standard conforming metadata ontology to formally represent the informed consent domain and building an automatic tool to semantically annotate informed consent documents. Both tasks will lead to facilitating biorepository data regulation, sharing and decision support. Tao will lead an UTHealth team in developing the metadata ontology and the annotation mechanisms.

The project is titled "Metadata Applications on Informed Content to Facilitate Biorepository Data Regulation and Sharing" and it runs from Sept. 28 of this year through July 31 of 2019. SBMI Robert H. Graham Professor in Entrepreneurial Biomedical Informatics and Bioengineering Hua Xu, Ph.D. is a co-investigator for the grant.
published on 10/7/2016 at 11:50 a.m.