Discover, Innovate, Impact… It's Official: SBMI's 2019 DII Challenge is National!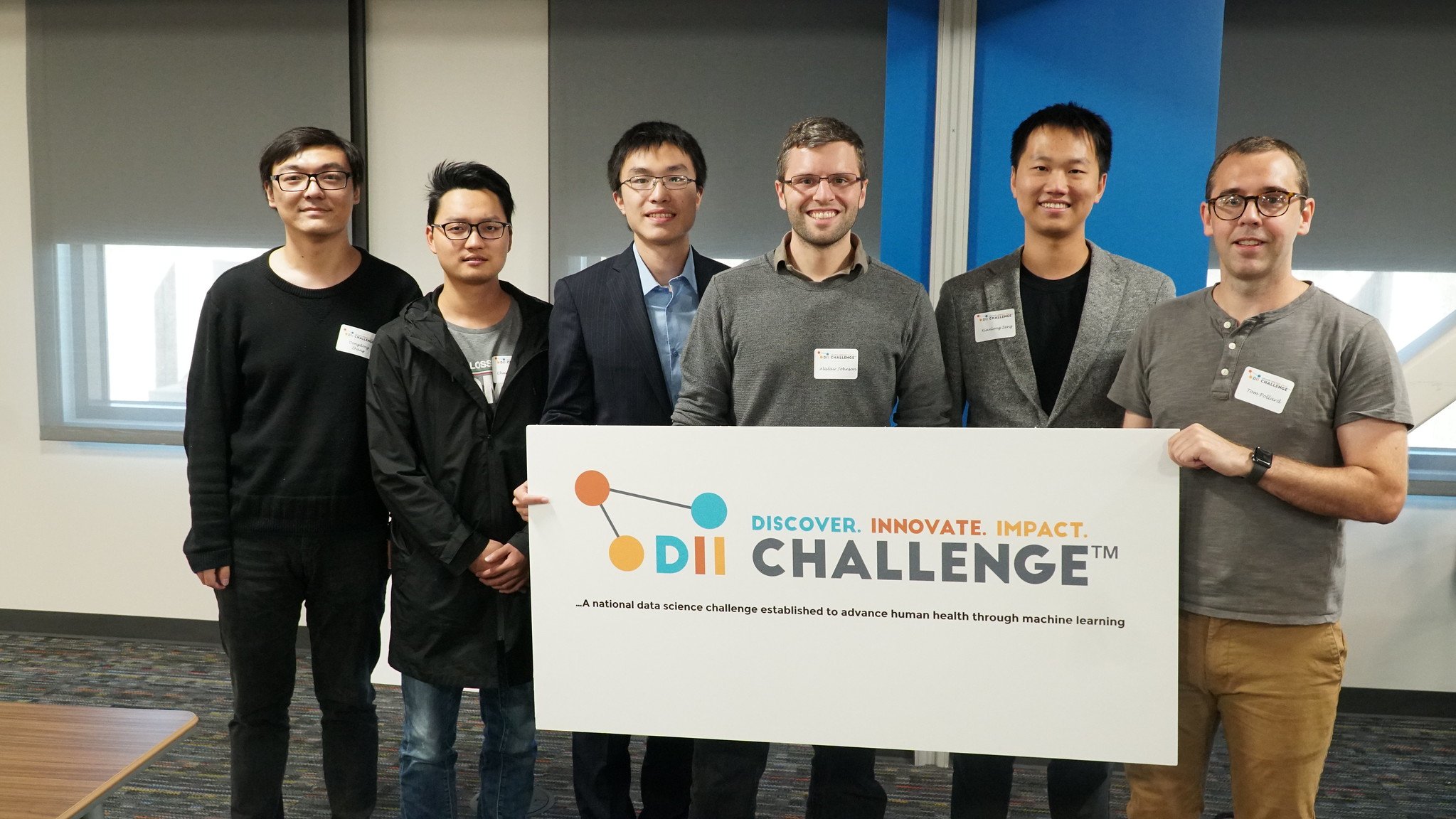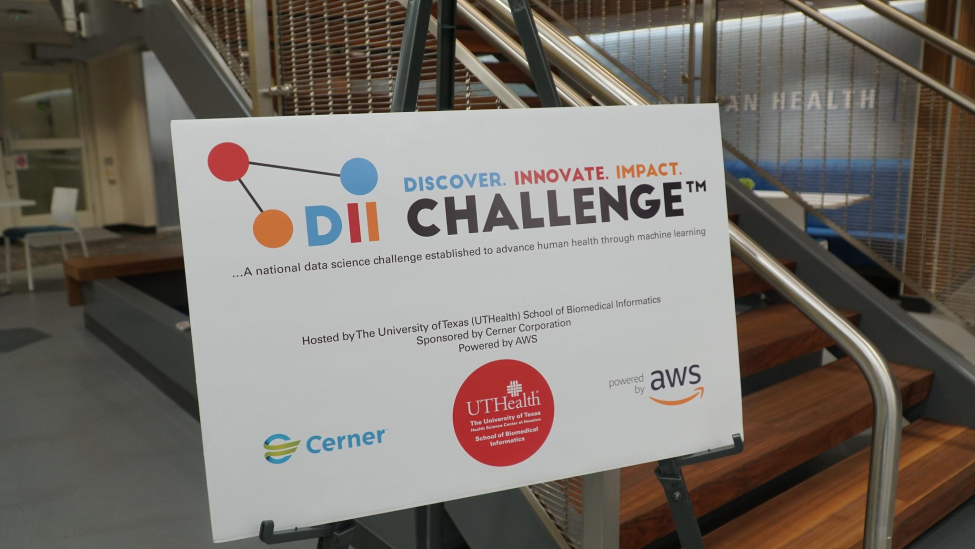 On October 18, 2019, the UTHealth School of Biomedical Informatics (SBMI) hosted the DII Challenge Workshop, which was the culminating event of the 2019 DII Challenge, SBMI's first national data science competition.
Leveraging Cerner Health Facts® and Amazon Web Services (AWS) cloud support, this year's challenge was focused on predictive accuracy for sepsis onset and mortality. Over the summer, thirty U.S. teams participated in the 2019 DII Challenge—and four teams were invited to present their solutions in Houston, Texas at the DII Challenge Workshop:
Task 1, Sepsis Onset Prediction: GuanLab Team
Yuanfang Guan and Xianghao Chen – University of Michigan
Task 2, Sepsis Mortality Prediction: NCH Team
Simon Lin, Xianlong Zeng, Steve Rust, and Sven Bambach – Nationwide Children's Hospital
Task 3, Innovation Track: LCP Team
Tom Pollard and Alistair Johnson – Massachusetts Institute of Technology (MIT)
Honorable Mention: Buckeye AI Team
Ping Zhang, Changchang Yin, and Dongdong Zhang – The Ohio State University
At the DII Challenge Workshop, there were more than 80 live guests and 25 online attendees, who gathered to learn about the strategies and methods of the winning teams and pose questions to the presenters. Cerner Corporation's John Glaser, Executive Senior Advisor, was on-hand to distribute $7,500 checks to each of the winning teams for Tasks 1, 2, and 3, and SBMI Dean, Jiajie Zhang, provided desk-top awards to each member of the GuanLab, NCH, LCP, and Buckeye AI teams.
"For four decades, Cerner has been collecting digitized health data that can now be used to make significant advances in our ability to deliver care and manage health," said John Glaser, Executive Senior Advisor for Cerner. "We are deeply committed to furthering innovation through the application of health data science to the diverse health care challenges we face—now and in the future. To that end, the work of these DII Challenge teams is absolutely inspirational."
SBMI Dean, Jiajie Zhang, expressed enthusiasm over the success of this year's competition: "It has been a long-term goal for the school to develop and implement a national health data science competition that would serve as a conduit for improving health care through machine learning. I want to express my gratitude to our partner and sponsor, Cerner Corporation; AWS, which provided generous cloud support for this effort; the 30 teams that participated in the challenge; the execution team, led by Xiaoqian Jiang; our panel of judges—in particular, our Cerner colleagues, who were instrumental in helping shape the use case for this effort; and so many others who aided in ensuring the success of our health data science challenge. This is an exciting first year!"
2019 DII National Data Science Challenge Execution Team

Lead: Xiaoqian Jiang, SBMI Associate Professor & Director, Center for Health Security and Phenotyping
Co-Leads: Luyao Chen and Andrew Hannan
Project Manager: Judy Young
DII Challenge Panel of Judges

Bob Amland, Lead Clinical Researcher - Cerner
Bharat Sutariya, Vice President and Chief Medical Officer, Population Health - Cerner
John Glaser, Executive Senior Advisor - Cerner
Kirk E. Roberts, Assistant Professor - SBMI
Luca Giancardo, Assistant Professor - SBMI
Bob Murphy, Associate Professor & Associate Dean for Applied Informatics - SBMI
Bela Patel, Vice Dean of Healthcare Quality & Division Director for Critical Care Medicine, McGovern Medical School – UTHealth
Henry Wang, Professor & Executive Vice Chair of Research, Department of Emergency Medicine, McGovern Medical School - UTHealth
Grahame Grieve, Honorary DII Challenge Judge, Founder of HL7 FHIR, FHIR Product Director - HL7 International, & 2019 Glaser Award Recipient
For more information on the 2019 DII Challenge, go to: https://sbmi.uth.edu/dii-challenge/index.htm. The 2019 DII Challenge Workshop photo album may be found here: https://www.flickr.com/photos/shis/albums/72157711437565911.
published on 11/13/2019 at 11:15 a.m.