UTHealth cancer fighters get CPRIT grants for research and prevention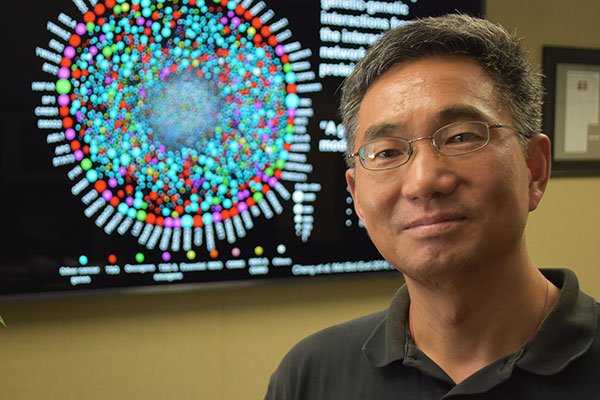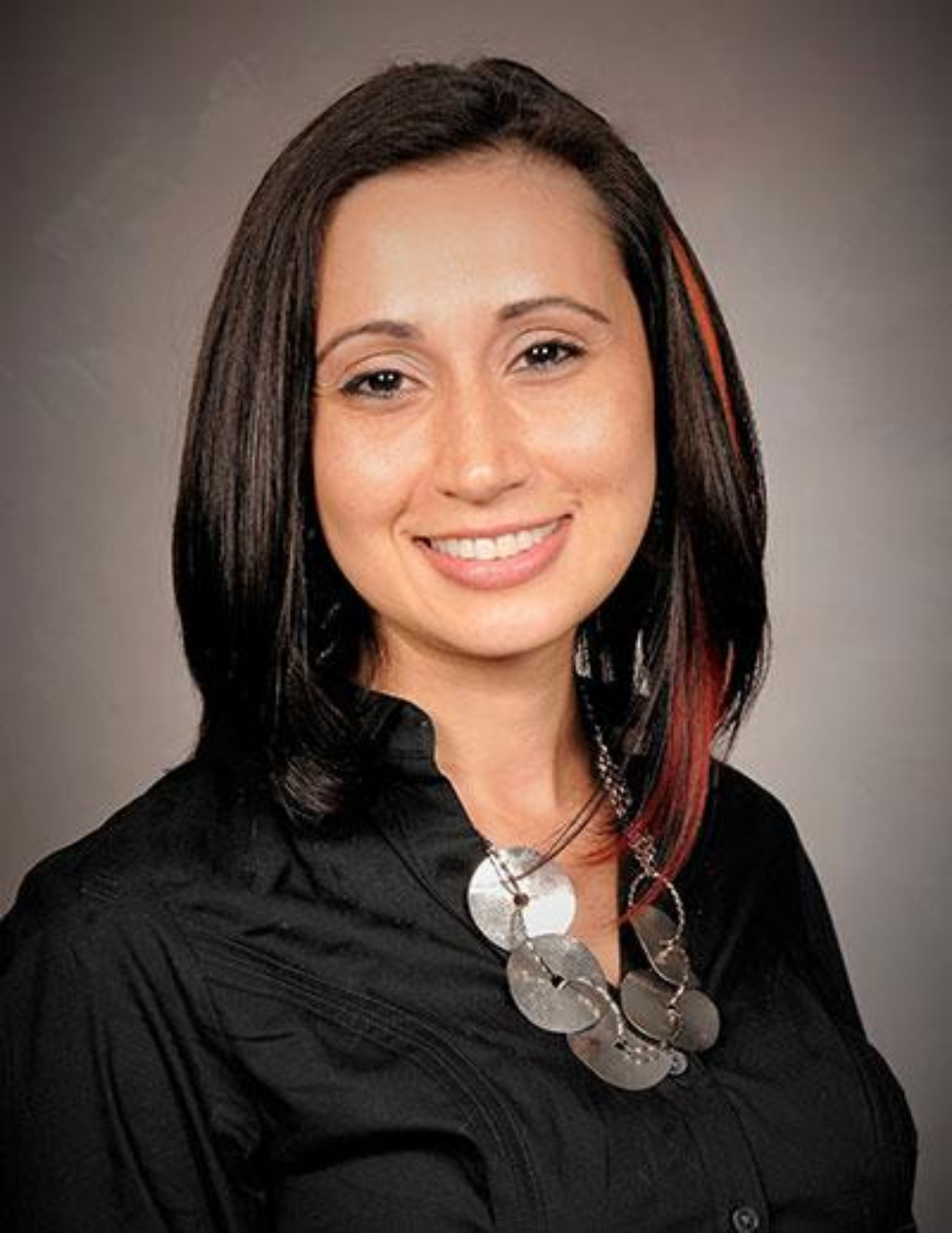 HOUSTON – (Sept. 10, 2018) – Championing the war against cancer in the Lone Star State, the Cancer Prevention & Research Institute of Texas (CPRIT) recently awarded grants totaling $7.4 million to investigators with The University of Texas Health Science at Houston (UTHealth).
CPRIT began making awards in 2009 after Texas voters approved a 2007 constitutional amendment committing $3 billion to the fight against cancer. The disease claims approximately 100 lives a day in Texas.
Zhongming Zhao, Ph.D., M.S., and Ali Azhdarinia, Ph.D., were presented research grants, and Sally Vernon, Ph.D., and Vanessa Schick, Ph.D., received prevention grants.
Cancer genomics
Zhao, a professor with UTHealth School of Biomedical Informatics, is using his $4.4 million grant to promote the application of genome sequencing technologies for cancer discoveries, which will be translated to the treatment of cancer by establishing the UTHealth Cancer Genomics Center.
"Cancer precision medicine is currently a main focus in biomedical research and health care. Through our surveys, we found a strong demand for both genome sequencing and follow-up bioinformatics analysis in UTHealth and across the Texas Medical Center," Zhao said. "We will be able to provide the state-of-the-art sequencing technologies, including single cell sequencing, and advanced bioinformatics service to investigators."
Zhao, the founding director of the Center for Precision Health at UTHealth, specializes in identifying critical mutations in cancer genomes for biomarkers and drug targets to advance molecular therapeutic strategy development. "We have developed many statistical methods, computational tools and cancer gene databases for detecting such critical mutations from big cancer genome data during the past decade," he said.
"With this new center, we will serve and collaborate with numerous investigators to discover cancer mutations and molecular targets from the biospecimens they collect, and advance both cancer research and treatment in the era of precision medicine," said Zhao, who holds the Chair for Precision Health at UTHealth.
Zhao was recruited from Vanderbilt-Ingram Cancer Center in 2016 to build a Center for Precision Health at UTHealth.
Cancer surgery
A second research grant of $200,000 was awarded to Azhdarinia, an assistant professor of molecular medicine at McGovern Medical School at UTHealth, for a project titled "Fluorescently Labeled Somatostatin Analogs for Image-Guided Surgery in Neuroendocrine Tumors."
"Surgery is the only curative option for some cancer patients, but its success depends on the complete removal of tumor tissue to prevent recurrence. Imaging techniques that successfully identify tumors preoperatively are not suitable for use in the operating room, and have led to the development of intraoperative imaging techniques that use targeted fluorescent contrast agents to light up tumors in real time," he said.
Azhdarinia has developed a new chemical strategy that adds a fluorescent dye to a clinically used radioactive contrast agent that targets neuroendocrine tumors. "Radiopharmaceuticals are excellent models for the development and translation of fluorescent analogs, and have been used by our group to develop a first-generation surgical imaging agent. We will now be able to optimize our agent design and develop an intraoperative imaging tool that can improve how cancer surgery is performed in this patient population." Azhdarinia's laboratory is focused on developing targeted agents that can be used for imaging and therapy in cancer, neurology and infectious disease.
Zhao and Azhdarinia are also on the faculty of The University of Texas MD Anderson Cancer Center UTHealth Graduate School of Biomedical Sciences.
HPV
Vernon, a professor of epidemiology and behavioral sciences with UTHealth School of Public Health, was awarded a cancer prevention grant totaling $1.6 million to expand a successful human papillomavirus (HPV) vaccination program to a San Antonio clinical network.
Persistent infection with high-risk HPV types cause many largely preventable cancers, including more than 70 percent of cervical cancers, 90 percent of anal cancers and between 60 and 70 percent of throat cancers. Despite the safety and effectiveness of HPV vaccination, uptake rates are well below the national 2020 Healthy People target of 80 percent.
The CPRIT funding means the Adolescent Vaccination Program will be rolled out across the Children's Hospital of San Antonio Primary Care clinical network. Provider assessment and feedback, immunization champions, patient reminder and recall systems, as well as parent education form part of the comprehensive program aimed at health care professionals and parents of children between ages 11 to 17.
"The award is great news and our team welcomes the opportunity to build on previous successes," said Vernon, holder of the Blair Justice, Ph.D. Professorship in Mind-Body Medicine and Public Health at UTHealth. "The program has a proven track record of increasing HPV vaccination levels among boys and girls in a large pediatric clinic network and this project will test whether it can be similarly effective when expanded to other Texas clinical networks less well-served by similar initiatives."
Liver cancer prevention
Also receiving a cancer prevention grant, Schick, an assistant professor with UTHealth School of Public Health, was awarded $1.2 million to help prevent liver cancer among those who are sometimes homeless.
Viral hepatitis causes the majority of cases of the most common type of liver cancer, making prevention and treatment of hepatitis B and hepatitis C one of the most effective ways to reduce this related disease. As those experiencing homelessness may be at increased risk for viral hepatitis, the grant will fund a project to provide education, testing, vaccination and treatment for this often underserved group.
The project involves working in partnership with one of the largest permanent supportive housing providers in Texas housing and a federally-qualified health center. By offering an in-house program, it aims to improve access to prevention and treatment of hepatitis B and C for this population.
"This is the first program we are aware of to systematically identify and treat viral hepatitis in permanent supportive housing sites, so our award is wonderful news," said Schick, the principal investigator. "We are hopeful that bringing this program to people's homes will minimize often insurmountable barriers to testing, vaccination and treatment. We will also be distributing risk-reduction kits to make sure individuals have the information and tools needed to minimize potential risks. We feel incredibly lucky to have community partners who continuously work to create meaningful change in the lives of individuals who have experienced homelessness. With this award, we hope that we will be able to contribute to that work by preventing and treating viral hepatitis and, as a result, preventing liver cancer in this vulnerable population. We are very grateful."
Catherine Troisi, Ph.D., M.S., an associate professor with UTHealth School of Public Health, is co-principal investigator.
UTHealth has received 56 CPRIT grants totaling more than $80 million since 2009.