Retired SBMI associate professor funds scholarship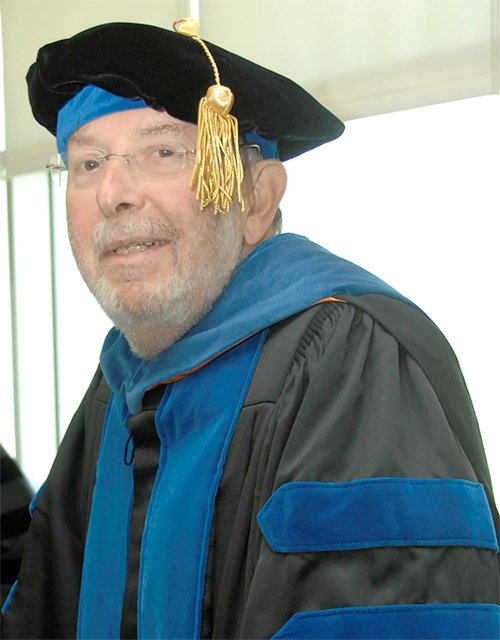 Retired SBMI Associate Professor, James "Jim" Turley, PhD recently donated $100,000 to fund the James Turley Endowed Scholarship for Global Health. The scholarship, which is being matched thanks to the UTHealth Game Changers Initiative, will go to SBMI students in good academic standing. Preference shall be given to international students who intend to practice in their home country and US Citizens and permanent residents who intend to practice outside of the United States.
"After I retired in 2012, I knew I had to give back to the students at SBMI," Turley said. "But beyond offering financial assistance to SBMI students, I want to encourage them to utilize informatics practices all over the world as they do their part to improve health care globally."
Turley holds two undergraduate degrees – one in nursing and another in philosophy. After earning a MSN, he went to earn a PhD in Community Health Education from the University of Oregon. Before starting at SBMI as an associate professor and vice chair in 1998, Turley spent almost ten years working for the Cizik School of Nursing at UTHealth as an associate professor. The American Medical Informatics Association (AMIA) gave Turley the distinction of "Nursing Informatics Pioneer."
Jiajie Zhang, Ph.D., SBMI's dean and The Glassell Family Foundation Distinguished Chair in Informatics Excellence worked closely with Turley during his tenure at the school. "Jim was one of the founding members of SBMI, which was then called the School of Health Information Sciences," noted Zhang. "He always understood the great value informatics has in advancing health care and this scholarship further demonstrates his commitment to helping educate future informaticians."
During his time as an associate professor, Turley's research focused on visual display of clinical data and its effect on clinical decision-making. Although he is no longer teaching in the classroom daily, funding a scholarship allows Turley to continue to play a pivotal role in the lives of SBMI students.
"It is important for students to take the skills and education gained here at SBMI and apply it in other countries." Turley continued, "I hope students will foster feelings of pride as they become informatics leaders in their own nations or take their informatics practices to foreign places. Having the informatics knowledge is not enough; they should desire to serve those who need the resources most."
To learn more about the many benefits of giving back to UTHealth, please visit the University's Development website.
published on 6/11/2018 at 5:00 p.m.