Amy Franklin, PhD named Assistant Dean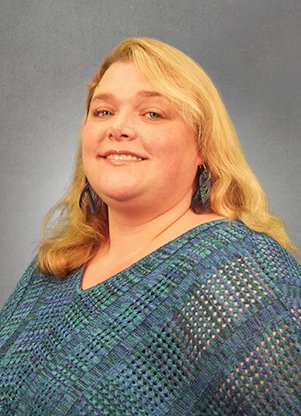 UTHealth School of Biomedical Informatics (SBMI) has created a new administrative role. Associate Professor Amy Franklin, PhD will soon serve as an assistant dean. In her new position, Franklin will work closely with Dean and the Glassell Family Foundation Distinguished Chair in Informatics Jiajie Zhang, PhD as she focuses on SBMI's faculty affairs, government and public relations, philanthropic initiatives, and business development efforts.
"I am so proud to serve SBMI as an assistant dean," noted Franklin. "After spending almost nine years with the school, I am happy to start a new chapter and expand on my duties at SBMI."
Franklin, who has both a MS and PHD in Psychology and Linguistics from the University of Chicago, joined SBMI in Sept. of 2009. At that time, Franklin was an assistant professor on the tenure track after her successful recruitment from Rice University.
Currently, Franklin is an associate professor and serves in multiple capacities at SBMI. She is an advisor to numerous SBMI students, teaches several courses, leads the school's Admissions, Progression and Graduation Committee and has served as chair of the SBMI Faculty Governance Organization (FGO) for four years. Her leadership skills help FGO operate more efficiently as it addresses important admissions, academic and faculty matters. With the new assistant dean role, Franklin has important objectives in mind for SBMI's future.
Franklin said, "my vision for SBMI is to always work towards advancing and providing our students with the highest quality education. That starts with helping our faculty continuously enhance their skills as educators and seeking resources that augment the school's offerings."
Franklin has also served as a key player in the current initiative to develop SBMI's five-year strategic plan. Her guidance and expertise during the implementation of the strategic plan have been very valuable.
Dr. Franklin has a unique ability – she is very skilled at creating understanding and explaining the biomedical informatics field to those unfamiliar with the industry," stated Zhang. "She is an engaging instructor and presenter, and she is passionate about serving the faculty, the students, and the school on top of her own academic career."
Franklin's assistant dean position will be effective Sept. 1 of this year.
published on 8/16/2018 at 1:26 p.m.