SBMI welcomes Xiaoqian Jiang, Ph.D.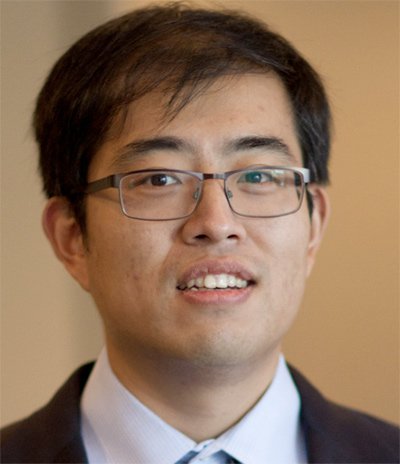 The School of Biomedical Informatics (SBMI) is proud to welcome Xiaoqian Jiang, Ph.D. as the newest faculty member. Jiang joins SBMI on May 1 as an associate professor and the director of the proposed Center for Health Data Security and Phenotyping.

"I am happy to be the newest member of the SBMI team and I hope to contribute to both the school and the larger goal of improving healthcare with data science approaches," Jiang stated. "I am also eager to establish collaborative efforts both within and outside of the school."
Prior to arriving at SBMI, Jiang spent seven years at the University of California, San Diego (UCSD). Most recently, Jiang was a tenured associate professor in UCSD's Department of Biomedical Informatics. Jiang's research centers on predictive models in biomedicine, health privacy, calibration, computational phenotyping and secure biomedical data analysis.

Jiang, who earned his doctoral degree in Computer Science from Carnegie Mellon University in 2010, is a recipient of a $4 million CPRIT Rising Star award and an $800,000 UT System STARS award. In joining UTHealth, Jiang will transfer multiple grants totaling several million dollars to SBMI.
SBMI Dean and Glassell Family Foundation Distinguished Chair in Informatics Excellence, Jiajie Zhang, Ph.D. noted, "Dr. Jiang is a first-class educator, researcher, and scientist. I am proud to have him join SBMI." Zhang continued, "not only is his research cutting-edge, but he plans to offer unique instruction to our students and his proposed center will advance the objectives of our school."

As the Founding Director of the proposed Center for Health Data Security and Phenotyping, Jiang has clear objectives for the research his team will investigate. "Responsible biomedical research should support data analysis, while also preserving the highest levels of privacy," Jiang says. "The center will aim at harmonizing these seemingly contradictory goals by using advanced machine learning and security/privacy technologies to develop privacy-preserving computational phenotyping models."

Jiang, along with his team of researchers, will bring "tremendous experience in data security, distributed computing, machine learning, and artificial intelligence to SBMI," stated Zhang. Several researchers will join Jiang at SBMI as junior faculty including Wenrui Dai, Ph.D., Miran Kim, Ph.D. and Yejin Kim, Ph.D.
"We are proud to welcome Dr. Jiang to UTHealth. Health care analytics and privacy is particularly relevant to our university as leaders in biomedical informatics, and is critical to the future of care delivery," said UTHealth President Giuseppe N. Colasurdo, M.D. "I look forward to Dr. Jiang's contributions to our research and education programs in the coming years."
Jiang is an associate editor of BMC Medical Informatics and Decision Making and serves as the editorial board member of Journal of American Medical Informatics Association.
published on 4/30/2018 at 9:10 a.m.