Hua Xu, PhD named Associate Dean for Innovation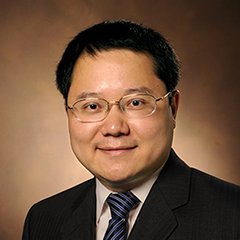 UTHealth School of Biomedical Informatics (SBMI) is proud to announce the start of a new associate dean role. Professor and Director of the Center for Computational Biomedicine, Hua Xu, PhD, will serve as SBMI's first associate dean for innovation.

While keeping his current titles, Xu's new role will entail leading all innovation, product development, and technology transfer efforts at SBMI. His initiatives will focus on business operations at SBMI, UTHealth, UTHealth affiliated clinical entities, and the broader community. Xu will also engage with key stakeholders to facilitate the successful development, evaluation, deployment, and maintenance of informatics products. In addition, he will develop mechanisms to support SBMI researchers in technology transfer of informatics applications.

"I look forward to representing SBMI within UTHealth and the broader community as the school engages in business development and commercialization activities," stated Xu. "In collaboration with other SBMI associate deans, I plan to help expand the school's catalog of informatics products for patient care, business operations, and clinical and translational research."
Xu joined SBMI in 2012 after spending four years serving as a faculty member in the Department of Biomedical informatics at Vanderbilt University. He has both a PhD and MPhil in Biomedical Informatics from Columbia University. He also has a MS in Computer Science from New Jersey Institute of Technology.
In 2018, Xu founded Melax Technologies, Inc. which develops tools for machine learning and natural language processing applications. Having this unique expertise, along with more than 12 years of faculty experience, makes Xu the ideal candidate for this new role.
"His knowledge of the biomedical informatics technology industry gives Dr. Xu a distinct advantage as he begins his new associate dean role," says Dean and Glassell Family Foundation Distinguished Chair in Informatics Jiajie Zhang, PhD. "Informatics and innovation go hand-in-hand and Dr. Xu is a subject matter expert in both. I know he will lead SBMI towards its goal of growing innovation output."
Xu, who also teaches a natural language processing course at SBMI, will begin his new position on April 1.
published on 03/11/2021 at 4:45 p.m.